Visiting Wordsworth's Dove Cottage
Most museums, heritage centres and exhibitions in England are brilliantly done and are interactive. I've been to many of them and loved them all.
However, on my recent visit to William Wordsworth's Dove Cottage in the Lake District, I was blown away. In fact, I think I learnt more about Wordsworth and his poetry in two hours I spent at Wordsworth Grasmere than I did at school.
Even as an adult what I knew about Wordsworth was minimal. I knew he was from the Lake District, he was a romantic poet in the 19th century and I knew about his most famous poem The Daffodils. Not much, as you can see.
When we decided to visit Wordsworth Grasmere I didn't have high expectations. How wrong I was.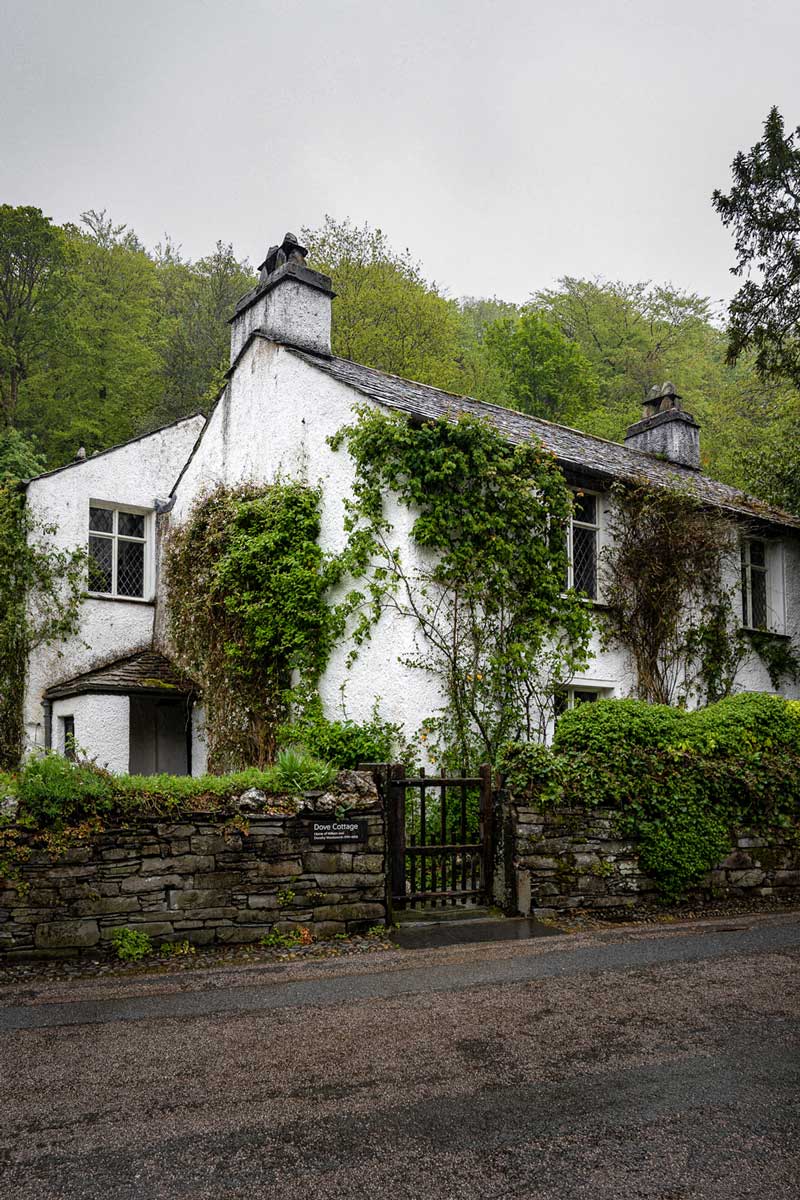 The Wordsworth Grasmere experience
We started off in the modern main building with a 10 minutes long film about Wordsworth, his sister Dorothy and his wife, Mary.
The film was beautifully done and it really takes one back in time. It gave an instant insight into the era and the life of the Wordsworths as well as the Lake District.
I didn't even know Wordsworth lived with his sister, Dorothy who led the famous Grasmere Journal, a piece of literary art that provides much insight into the 19th century life in the Lake District.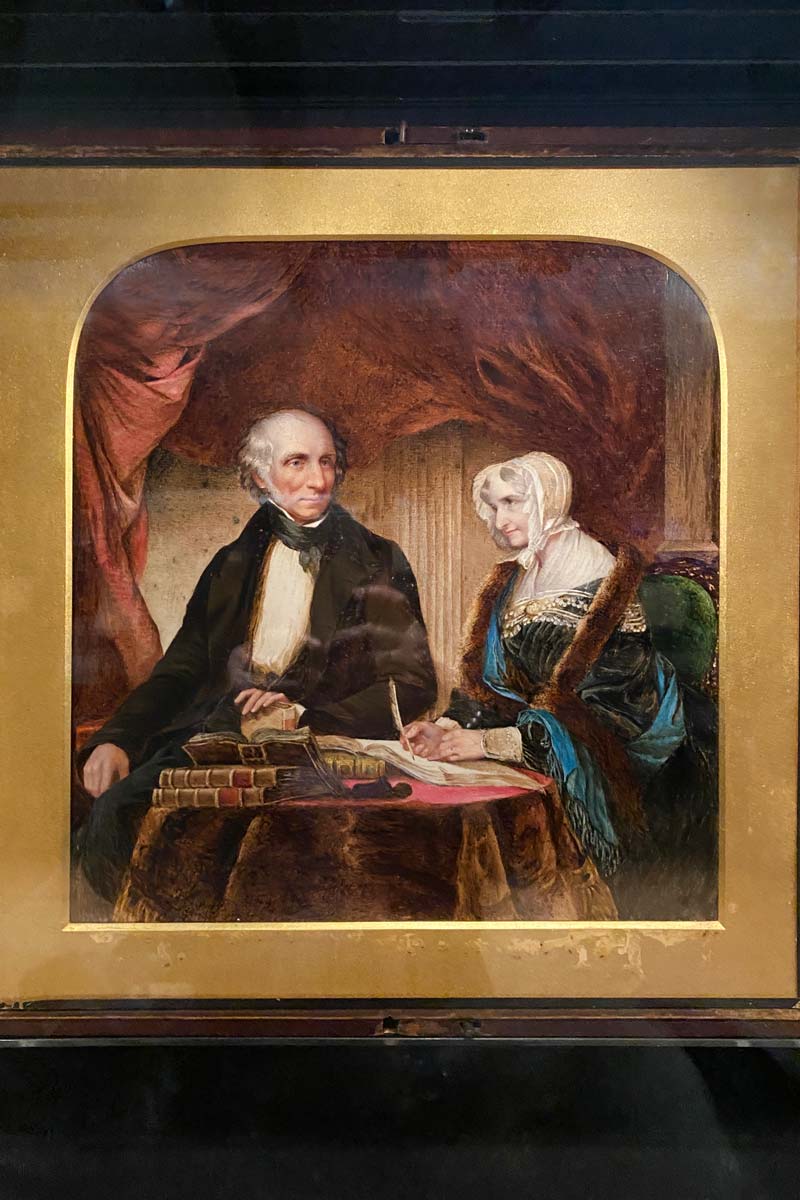 About William Wordsworth
Wordsworth was born in Cockermouth in 1770. His father was the legal representative of an earl which kept him away from home most of the time. Beside Dorothy, Wordsworth had another three siblings: John, Richard and Christopher.
After the death of their mother Wordsworth was sent to Hawkshead to grammar school and Dorothy went and lived with relatives in Yorkshire. They didn't see each other for 9 years
William Wordsworth made his debut in 1787 when he published a sonnet. In the same year he started his studies at Cambridge University where he got his degree in BA in 1791.
The French Revolution played a big role in his life: he believed in a more democratic world. He travelled to France in 1791 and he fell in love with a French woman, Anette Vallon with whom he had a daughter with.
However, the film focuses on Wordsworths life between 1799 and 1808 when he, Dorothy and his wife, Mary Hutchinson lived at Dove Cottage.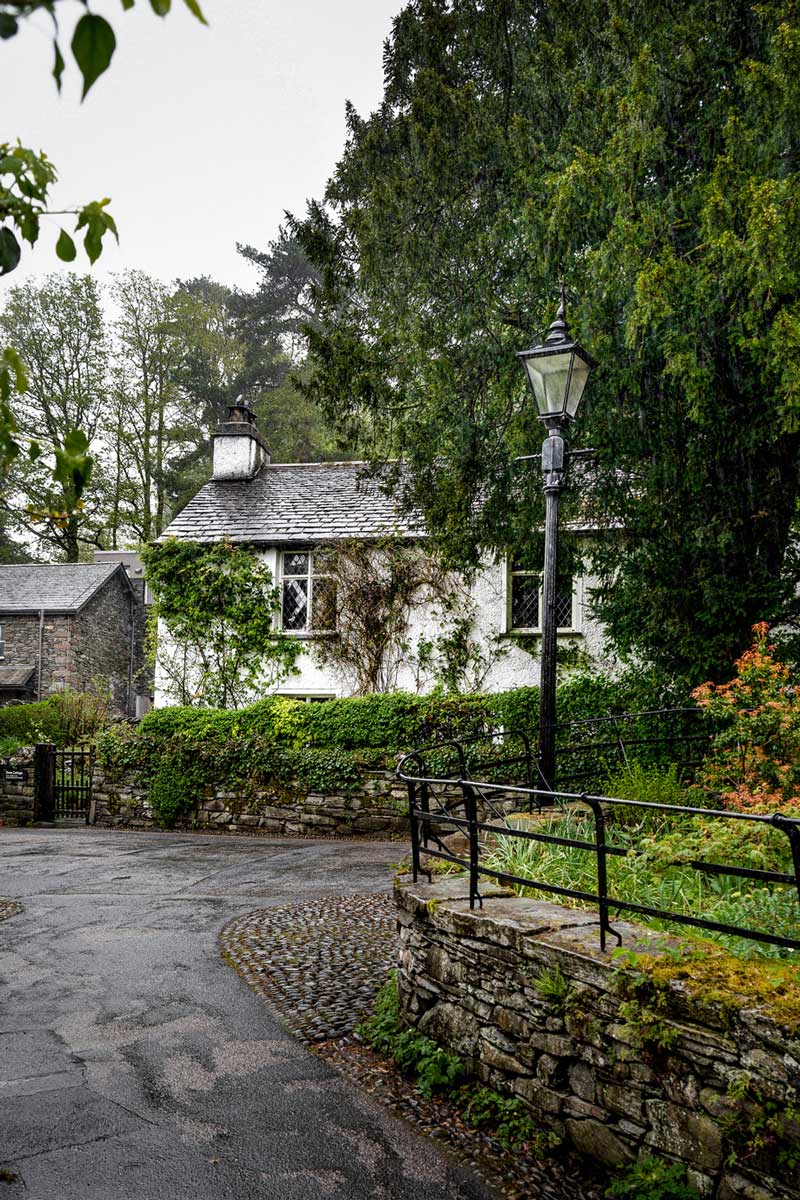 Wordsworth's Dove Cottage
After the film, our guide took us over to Dove Cottage where he showed us every room and explained life at the cottage. It was a pleasant surprise how well prepared and how knowledgable our twenty-something guide was.
I did ask a few questions and he could answer all of them. He said, they had a really good training and they were also expected to read many Wordsworth's poems. I thought it was rather touching when he said, he had tears in his eyes when he read a particular poem about the social inequity.
Another question I asked was whether Wordsworth already earned enough money at this point in his life to afford the lifestyle they led.
Our guide explained that although Wordsworth did make some money from his work, the reason why he could afford the relaxed lifestyle they all lived was because the heir of the earl Wordsworth's father worked for, owed him money which he paid back in 1802. This money enabled not only Wordsworth but his sister, Dorothy as well to have a relaxed life.
Knowing that for centuries the only chance for women to have a decent life was to marry as soon as possible, I was surprised that Dorothy wasn't married.
Another young guide explained that she was quite a free spirit and never fancied a married life or motherhood. She did like children but never wanted children of her own.
Because she was unmarried she people often made comments about her during her walks.
Wordsworth and Dorothy went for a walk every day. Not only because they wanted to admire the landscape and nature but also because by this time, it was widely known that daily exercise had benefits. They knew the different plants, trees, hills and fells and met beggars, disabled and sheperds on their walks who Wordsworth mentioned in his poems becoming more democratic and socially sensitive in poetry.
Dove Cottage isn't too big but having walked around it, it certainly made a decent home to the Wordsworths. Up to the couples three children when they decided to move to a bigger place, Rydal Mount nearby.
Wordsworth's friends Coleridge and Southey often came around and you can see the three poets also known as the Lake Poets sitting by the desk discussing different matters by candlelight…
I was interested to know if Wordsworth had any contact with fellow female writers like Jane Austen or the Bronte Sisters, or if he had an opinion about them. Our guide knew the answer to this question as well: Wordsworth didn't have any contact with them and he though that women should stay at home.
We left Dove Cottage via the back door and climbed a few steps to get to a bench on the hill. You can enjoy the beautiful views from there.
The main exhibition
The path leads back to the main museum building where you can visit the permanent exhibition about Wordsworth and the Lake District. The quotes on huge displays were brilliant and allowed more insight into the world and poetry of Wordsworth.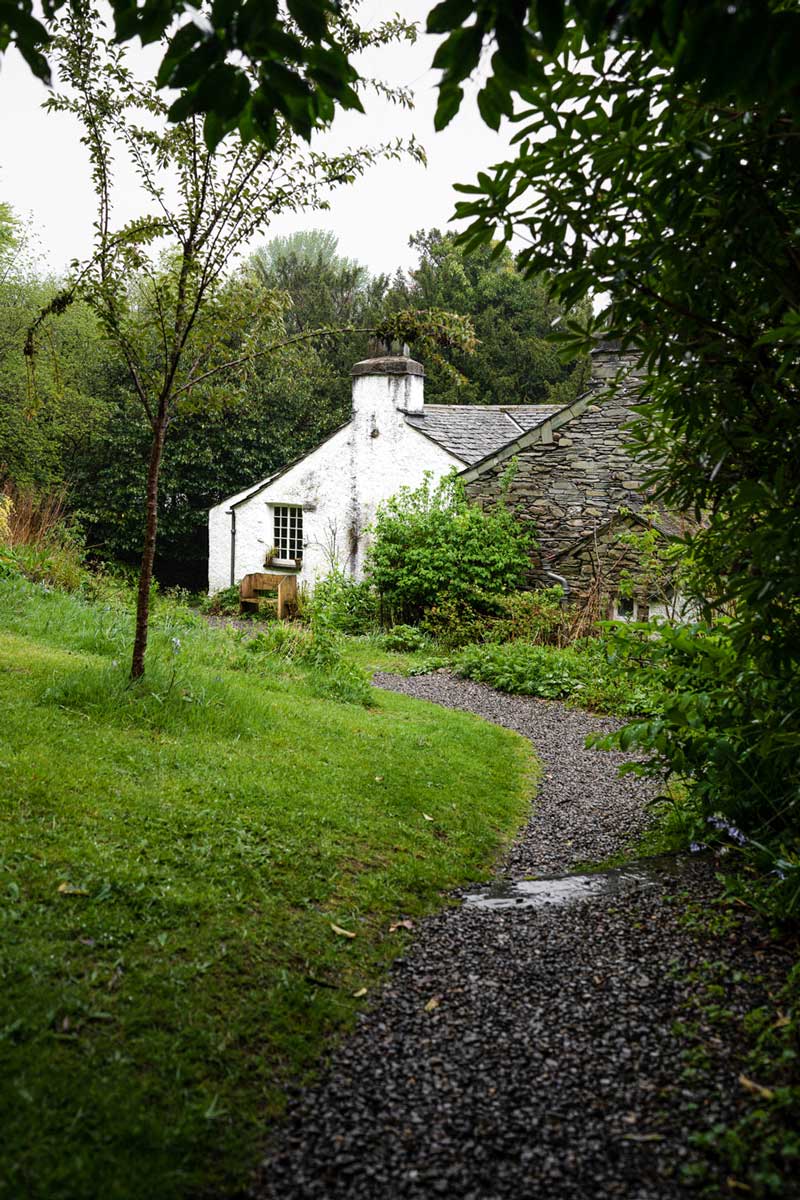 Perhaps one of the most interesting or unexpected item was Wordsworth's mask made of plaster by painter Haydon. Allegedly Wordsworth sat with the plaster covering his face , breathing through straws up his nose.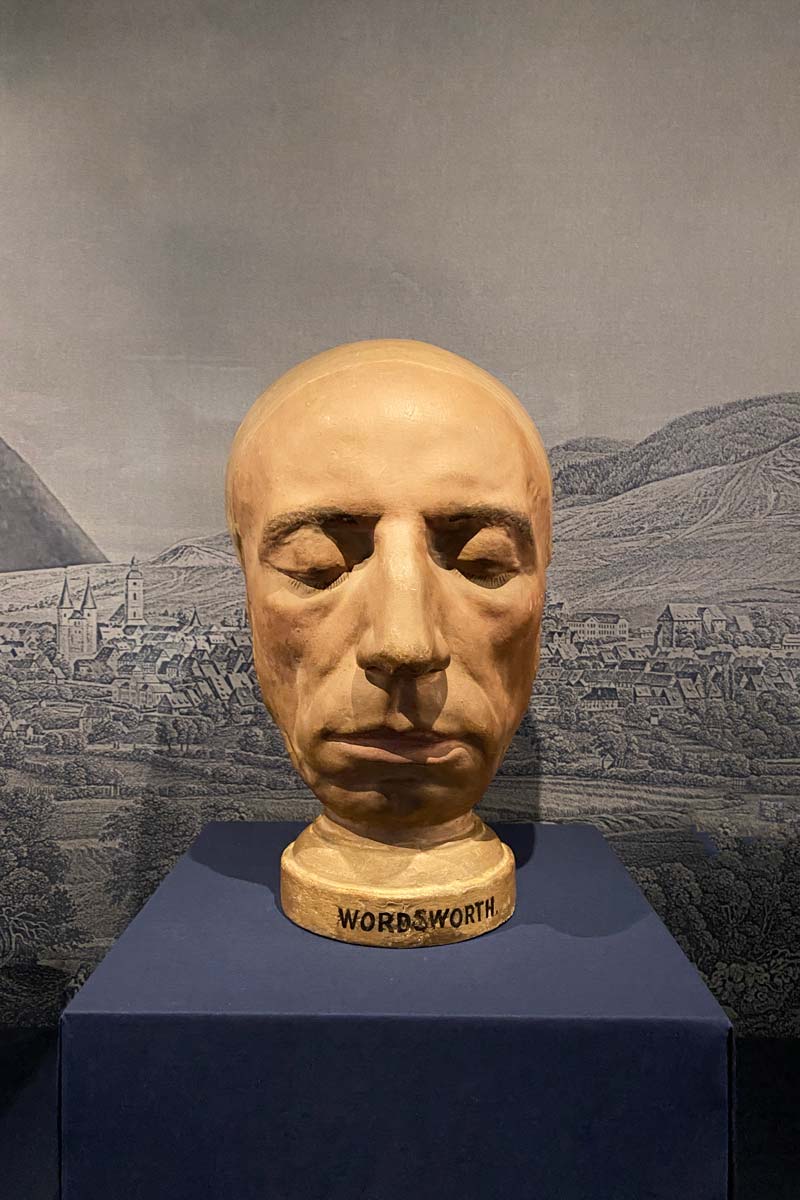 On the ground floor there was a very interesting temporary exhibition about the Lake District and its tourism called 'To the Lakes!'.
I cannot recommend Wordsworth's Dove Cottage at Grasmere enough. It's certainly worth a visit if you are in the area.
The museum is open 7 days a week from 10am until 5pm.
She was a Phantom of delight
When first she gleamed upon my sight;
A lovely Apparition, sent
To be a moment's ornament;
Her eyes as stars of Twilight fair;
Like Twilight's, too, her dusky hair;
But all things else about her drawn
From May-time and the cheerful Dawn;
A dancing Shape, an Image gay,
To haunt, to startle, and way-lay.
– William Wordsworth
With love,