English Elite & Countryside Luxury

'I want a room I can entertain maharajahs in.'
Said Mrs Ronnie and she hired the interior designers of the Hotel Ritz London to redesign her country estate in Surrey. Mrs Ronnie got it. As one of the most influential women in 20th century England, Mrs Ronnie got everything she wanted.
During the day we visit the country estates of two powerful and influential ladies of England's high society: Nancy Astor's Cliveden and Mrs Ronnie's Polesden Lacey. You can learn about life of the aristocracy on the turn of the 20th century and inter war, how they entertained and what rivalry was going on between them.
Enjoy a delightful lunch in a charming Thames Valley inn after our first stop and a cup of tea and cake at our second destination.
…for those who are interested in the lives of England's most influential women at the beginning of the 20th century and in running a manor house. If you like the Downton Abbey era, its history and true stories of the aristocracy and servants, then this trip is definitely for you.
I can pick you up at your Windsor accommodation. If this is not possible or you arrive on the day to Windsor by train/bus, we meet at Windsor & Eton Central train station. Either way, please be ready 20 minutes before the start. Please be so kind to respect other guests and arrive on time. My aim is to deliver a quality experience, therefore I cannot wait for those who arrive late.
This trip starts at 9am and ends around 6pm.
This trip is available in English and Hungarian and is recommended for children from age 14. A minimum booking of two is required to run the trip.
For more details, please check out the FAQ and Terms & Conditions pages.
Summary
Full-day trip from Windsor
Ticket(s), lunch, coffee/tea included
Driver guided trip
Small groups only
Duration: 9AM-5PM
Attentive local guide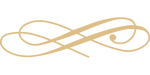 'Thank you for the perfectly tailored and personal guided trips. London was fantastic but what got us was the English Countryside. England's Puzzle took us to places where we could enjoy both the typical English countryside feel and fantastic stories. Not to mention the Sunday Roast, tea, cakes and cider…. We will definitely come back. highly recommended.' – Éva Abonyi, Hungary

'I have been many times to Windsor but never realised how much stories the town has! Had a fantastic 1,5 hours in Windsor and Gizi knew the answers to everything I asked or was interested in. Highly recommended.' – Vera Lang, London
'I have always loved locations and buildings of Midsomer Murders, but then I became more and more interested in everything I read on the blog: English customs, culture, gastronomy etc. I was pleased to join Gizi for two days and her commitment to be our excellent guide amazed me. She took us to places I have only seen on television and I loved so much. We got everything: from the ambience of Poirot, Midsomer Murders and Downton Abbey to hidden Thames Valley villages and a true English countryside experience. We had lunch at a Bib Gourmand restaurant and had tea and coffee at an authentic English place. The transfer was excellent and the style of the tour was perfect for us: very relaxed, easy going and exciting. We feel we were led into the world of the English aristocracy – an experience we will never forget. We believe – without any overstatement – we have never had such a great experience. Highly recommended without being biased, these are all facts.' – Ildikó Hajdú, Hungary
'Forget the standard guided day tours, something much better is waiting for you. You will be led into a hidden world. Allow yourself to step out of your comfort zone and to have a new, exciting experience. I can only recommend Gizella's trips and cannot wait to the Downton Abbey one.' – György Kovách, Hungary
'Beautiful photos, historical information and facts about our beautiful country that sadly lots of us have never experienced! We all tend to travel far & wide around the world but don't take the time to discover what's right here ! Well Done Gizi' – Janet Day, UK
'Absolutely brilliant, so professional and informative, and I have lived in this country for 65 years.' – Martin Day, UK