A baroque house with a love story – Ashdown House
It was a cloudy Sunday back in May 2017 when we visited Ashdown House in Oxfordshire. The building stands in the middle of a huge estate and one of the reasons it is even more interesting is the fact that it has tenants today. As a result the rooms (apartments) can not be visited. One would think because of this it is not worth having a look inside but that is not true. We had a very exciting and interesting guided tour which compensated us for not being able to sneak in the rooms (apartments).
A curly path lead us up to the estate and the park was full of big rocks sticking out of the ground. As we learnt it later on these are the so called Sarsen stone which is a very hard stone. The house was built for William Craven, 1st Earl of Craven in the 17th century. Craven's family came from Yorkshire and became wealthy through cloth merchandising. To put their wealth into perspective, it would be ca 2 billion pounds in today's money, apparently. No wonder Craven was one of the wealthiest man in England those days. Craven was sent by his father to London in order to study but he was more interested in the army. Being a true royalist, he fought for Charles I in the civil war, albeit not in England but on the continent. He met the sister of Charles I, Elizabeth of Bohemia, often referred to as 'The Winter Queen' on the continent, more exactly in The Hague. Craven fell in love with her instantly and adored her until the end of his life and provided all support for her.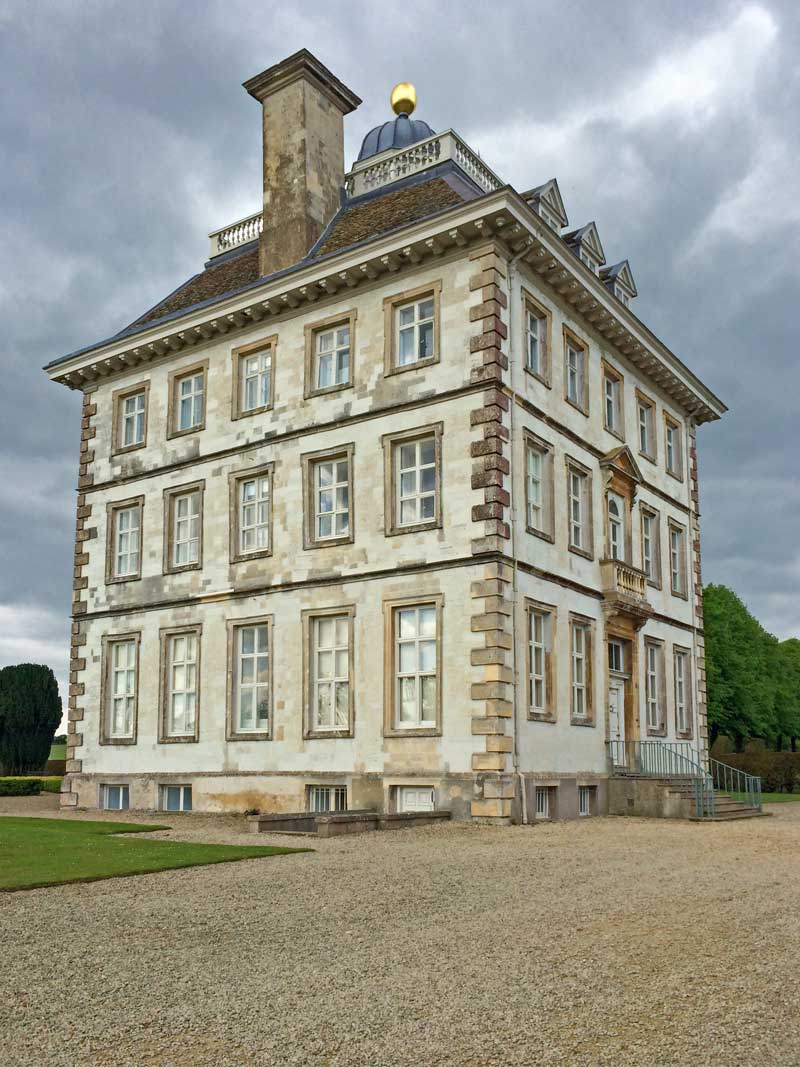 Elizabeth was considered to be not only beautiful but intelligent. She was educated, spoke several languages, however her father did not agree with Latin education saying "Latin had the unfortunate effect of making women more cunning". Elizabeth married Frederik V of the Palatinate and in spite of their unsuccessful and short reign in Bohemia their marriage was happy even in exile. They had 13 children together and Elizabeth was in deep grief after she lost the only 36 year old Frederik in 1632. She moved to The Hague and kept on living in exile until 1660. After the Restauration she moved back to England at last.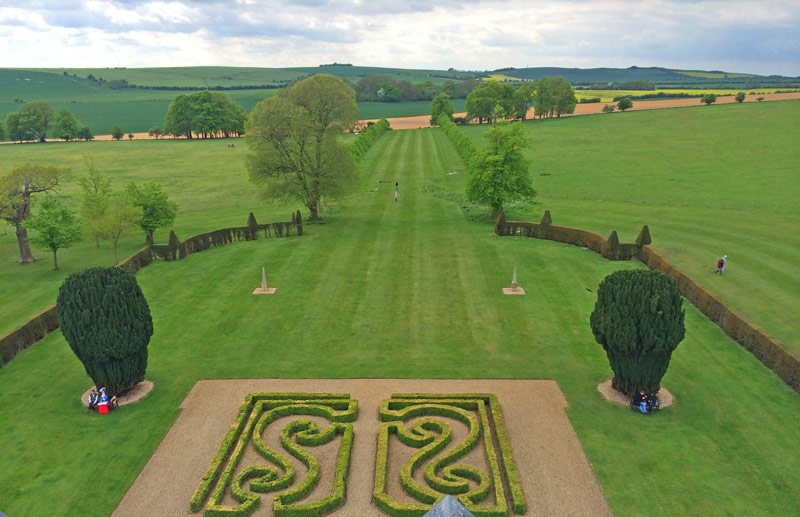 Craven supported financially his beloved Elizabeth during her years in exile and he took her under his wings upon her return to England and accommodated her in his house in London on Drury Lane. The Earl escorted his Lady everywhere and some people said they were secretly married but there is no evidence for that as well as for them having more than a Platonic relationship. Craven decided to build a house on one of his estates for his Love of Life and he chose the one in Oxfordshire. The house was built as a hunting lodge but Elizabeth could never see it as she died before the building was ready. What a pity.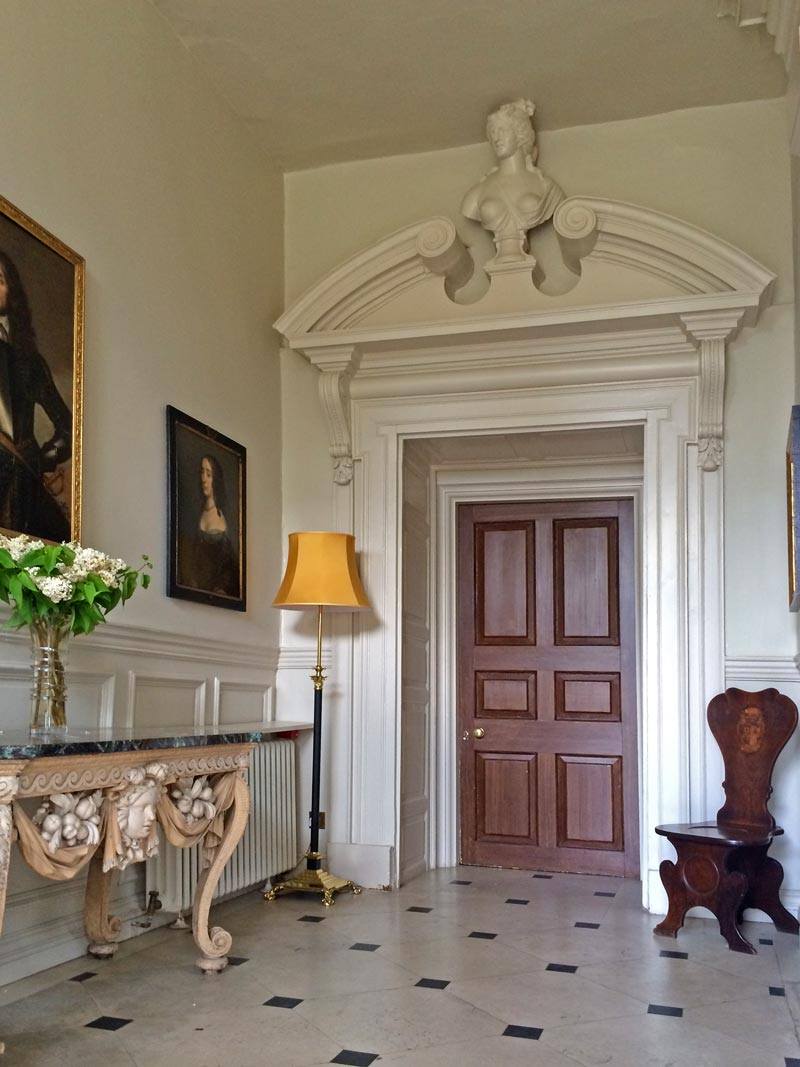 Apparently, Craven was quite vain and loved luxury. The base of the house was built of the local Sarson stone which is a hard stone but for the house itself he happened to chose limestone because it was white and he wanted his house to bee seen and recognized from a distance. Unfortunately, it was not a clever idea as limestone is not as resistible as the Sarson stone and requires continuous maintenance. The house was built in Dutch Baroque style and has 740sqm which was considered as a smallish house even back then. The house only has one central staircase and 8 rooms on top of the reception rooms of the ground floor. The kitchen and the utility rooms are located in the two outer buildings as Craven did not want to smell the smell coming out of the kitchen. The staircase has an interesting story, too. Being a soldier and a loyal royalist he always worried to be attacked by the republicans he had a staircase built so that he could come down anticlockwise, having an advantageous position to fight with a sword in hand.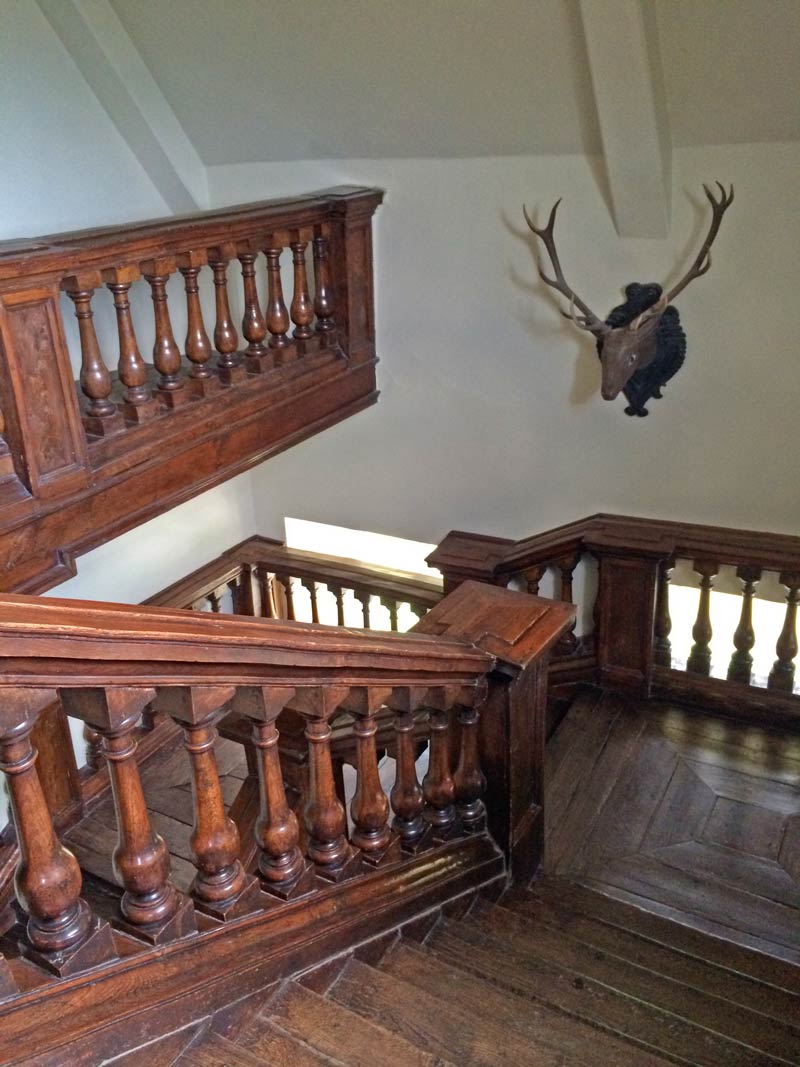 He has never married, his estates were inherited by his family. The Ashdown House continued to be used as a hunting lodge during the years but it functioned a basis for American soldiers in the II World War. Unfortunately, the soldiers removed the wooden paneling and there is hardly any original fitting left apart from the famous staircase.
~
Having listened to the story the house grew a lot in my eyes and I started to like it even more. In fact, I like it a lot. It is not too big, elegant and perhaps this is what makes it charming. And the love story, of course.