How to make a dried flower wreath
Summer spoils us with great choices of fresh flowers – whether in wildflower meadows, in our gardens or in our vases as cut flowers.
For years dried flowers always reminded me of autumn. But not anymore. When selected carefully, dried flower arrangements and wreaths can bring gorgeous summer vibes to your house.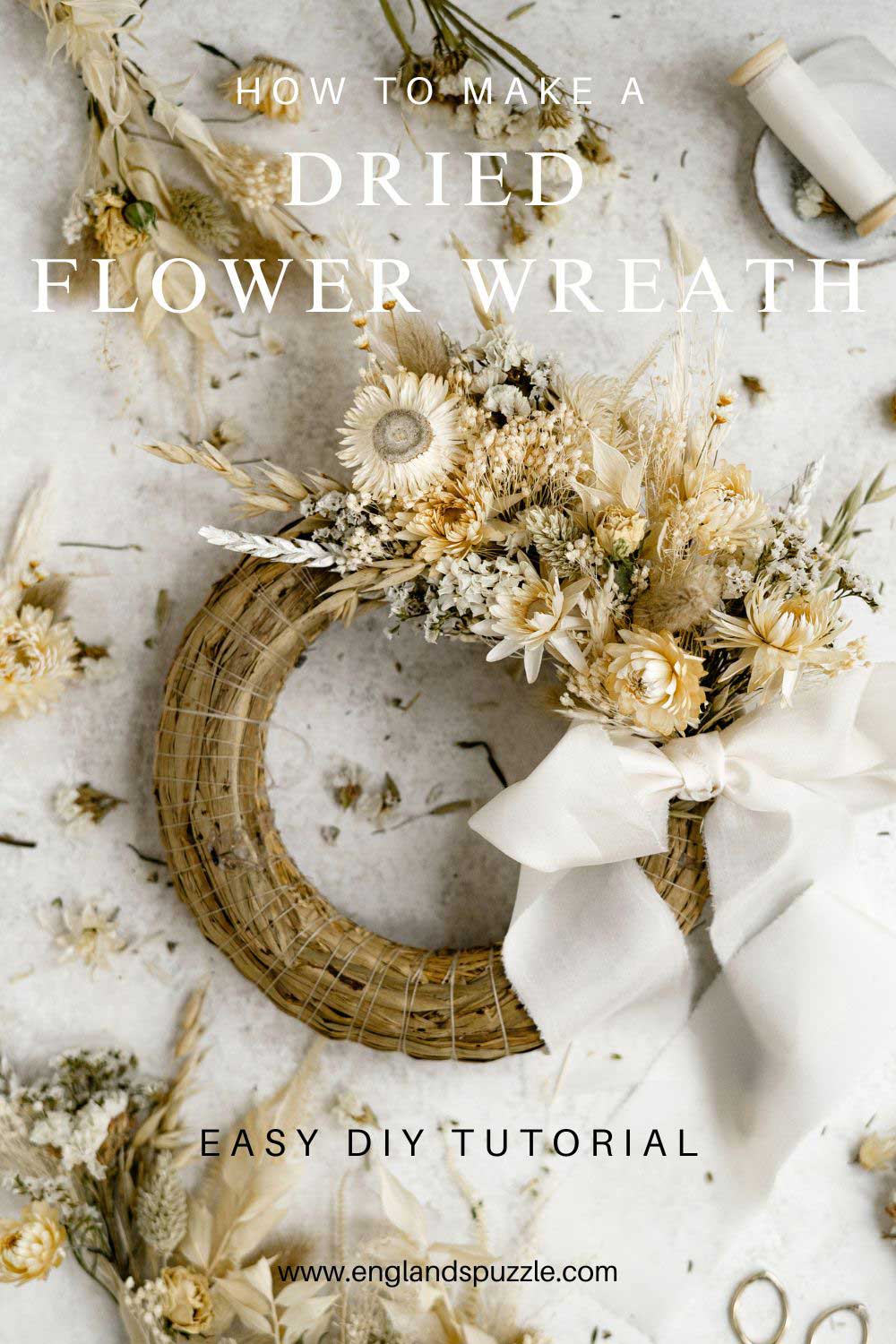 My first ever dried flower wreath
I've been admiring dried summer flower wreath for some time and I wanted to make myself one. I also decided to share a step-by-step tutorial how to make a dried flower wreath at home.
The process
First I had to find out what colour scheme I wanted to go for. As you appreciate the choices of different dried flowers are almost endless.
Whereas I quite like vibrant colours, I wanted to create a white-beige-light brown-pale yellow coloured wreath which reminds me of daisies by the wheat field in the summer sunset.
Once I purchased the dried flowers, I first laid them all out to see what all I had. Then I started to make small bunches, four different types to vary the flowers properly and so that I can have some repetitive pattern.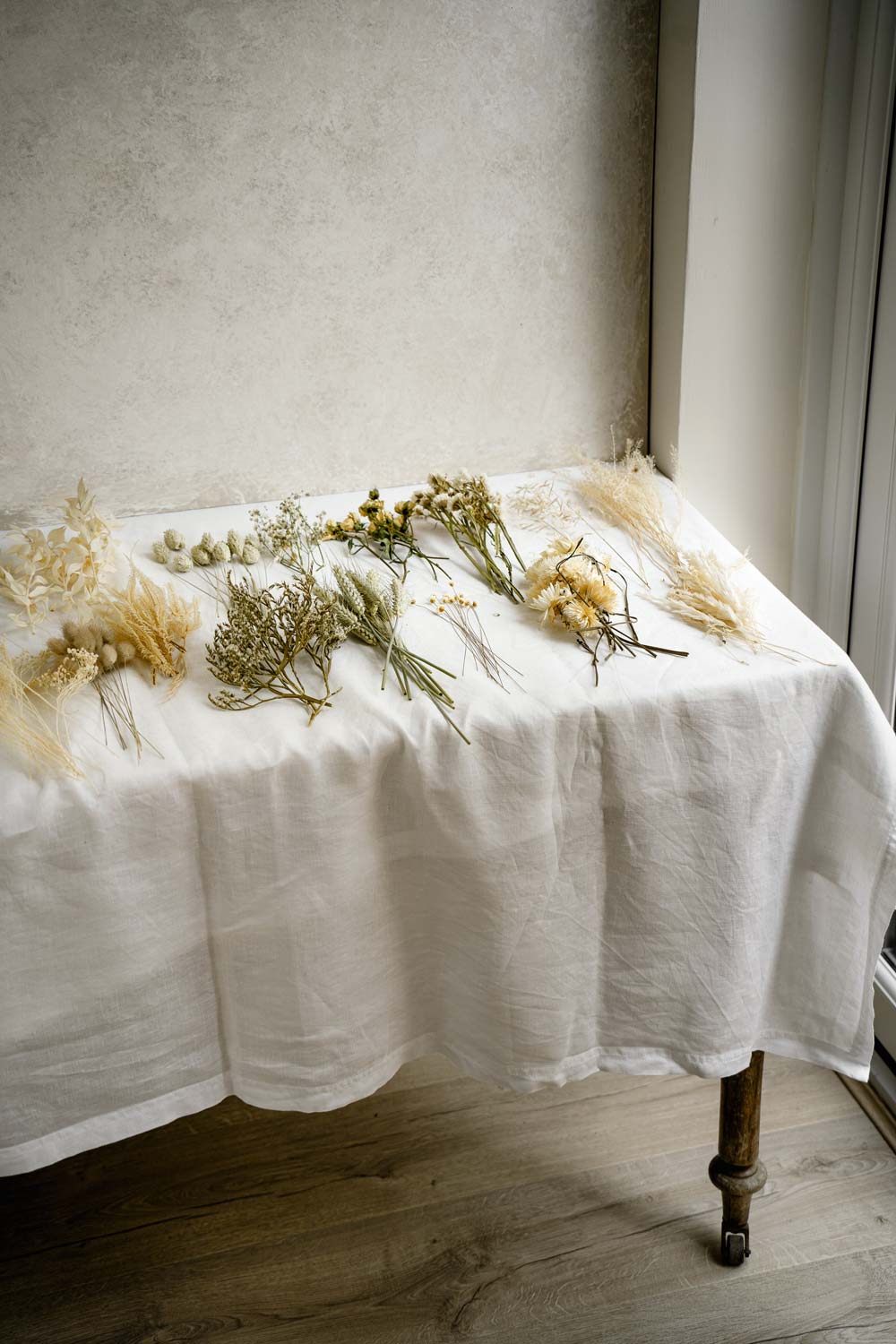 Tip: make a bunch where you have a longer stem like a wheat sticking out so that it can give you that swirl effect in the wreath.
Make sure you also make like thicker filler bunches without the feature flower to fill gaps.
Once all my bunches are ready (I made 30-35 in total for my 20cm diameter straw base), I started to assemble the wreath.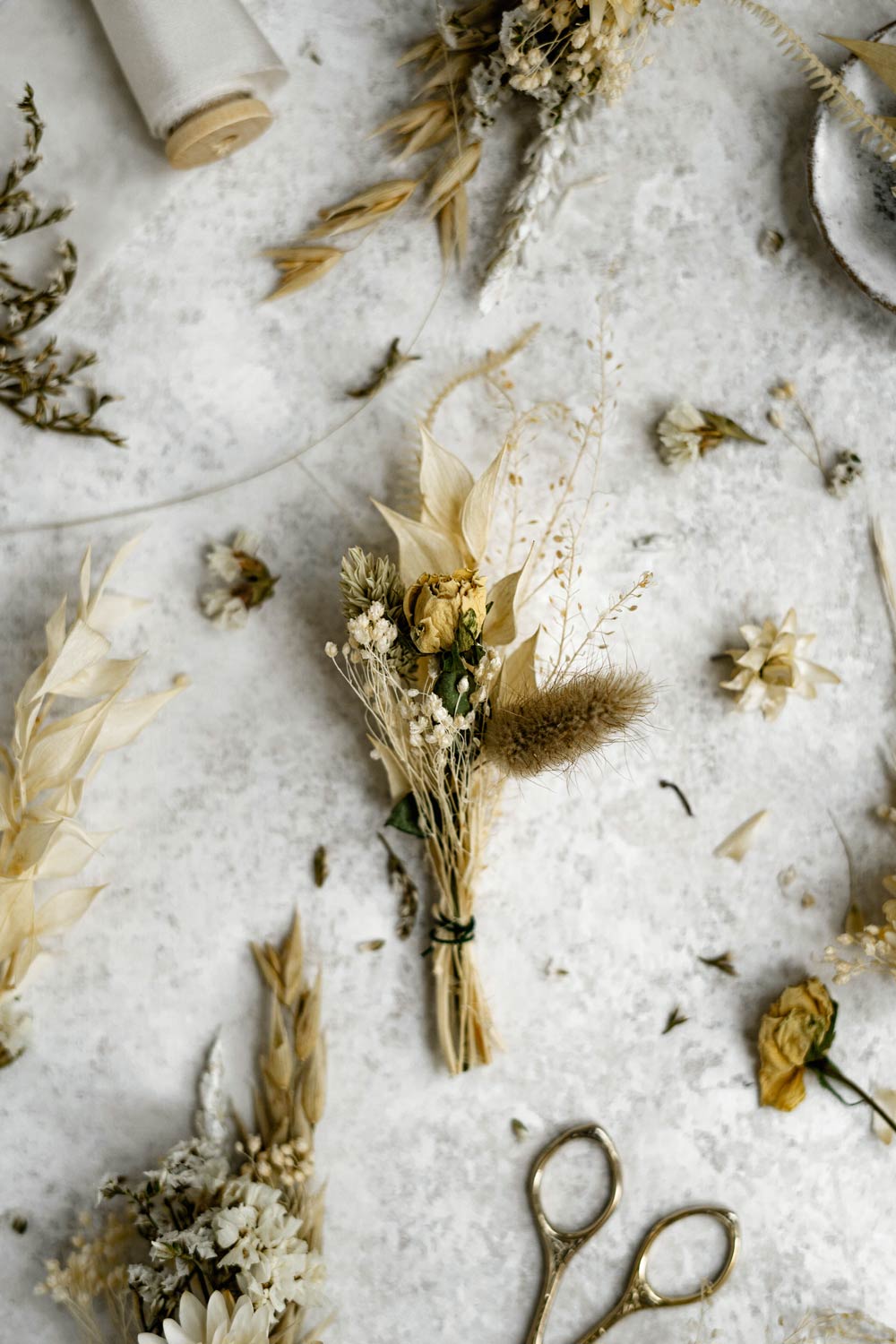 I started with two different bunches with a feature flower and I placed them in a V-shape on the base and fixed them with a wire.
I then used another 2 bunches in the same way and finally a fifth bunch which was a "filler" bunch. This all together made up a good section (almost a quarter) of my wreath.
I repeated the process until the wreath was complete and I finished it off with an ivory silk ribbon.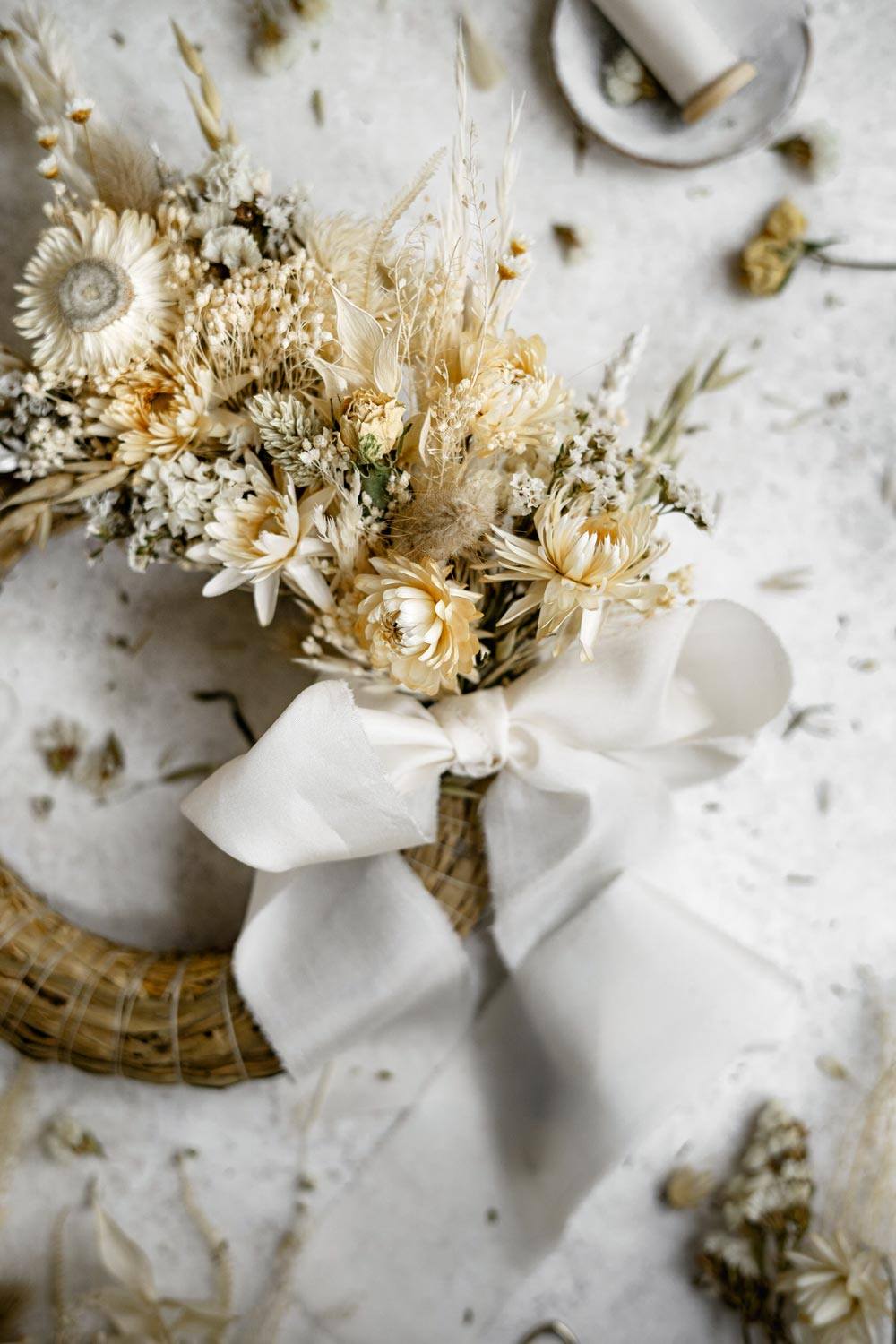 The result
I must admit I had to disassemble the wreath a few times because I ran out of bunches. I had to calculate and arrange the bunches more economically in order to fully cover it.
Whereas I've been making Christmas wreaths for more than 20 years and I'm quite comfortable with them, this was the first time I made a dried flower wreath. Making a dried summer flower wreath is not the same, however, I'm sure it's just a question of practicing and next time it'll go much better.
Anyway, I'm happy with the result and the wreath is now on our front door.
Things to consider:
The size (diameter) of the wreath
Coverage – do you want a full or a half wreath
Type of base – you may need more flowers for a thicker straw wreath base than just a metal circle
Quantity of dried flowers – the above will determine how many dried flowers you'll need for a good volume
I hope you got inspired and will give it a go. Have fun!
With love,