The blog is 6 years old this July so I though to bake a cake to celebrate this milestone and say thank you for following and reading England's Puzzle.
I wasn't sure if I would have time to make it over the weekend but in the end I made it.
Although the cake is very simple and quite frankly there's nothing special about it (apart from the fact that it's a favourite summer cake in England), I hope it may inspire you to make it. You can use any fruit but I think this cake tastes best with fresh summer berries like strawberries, raspberries, blueberries and blackberries. At the end of the day it's a summer berry cake, isn't it?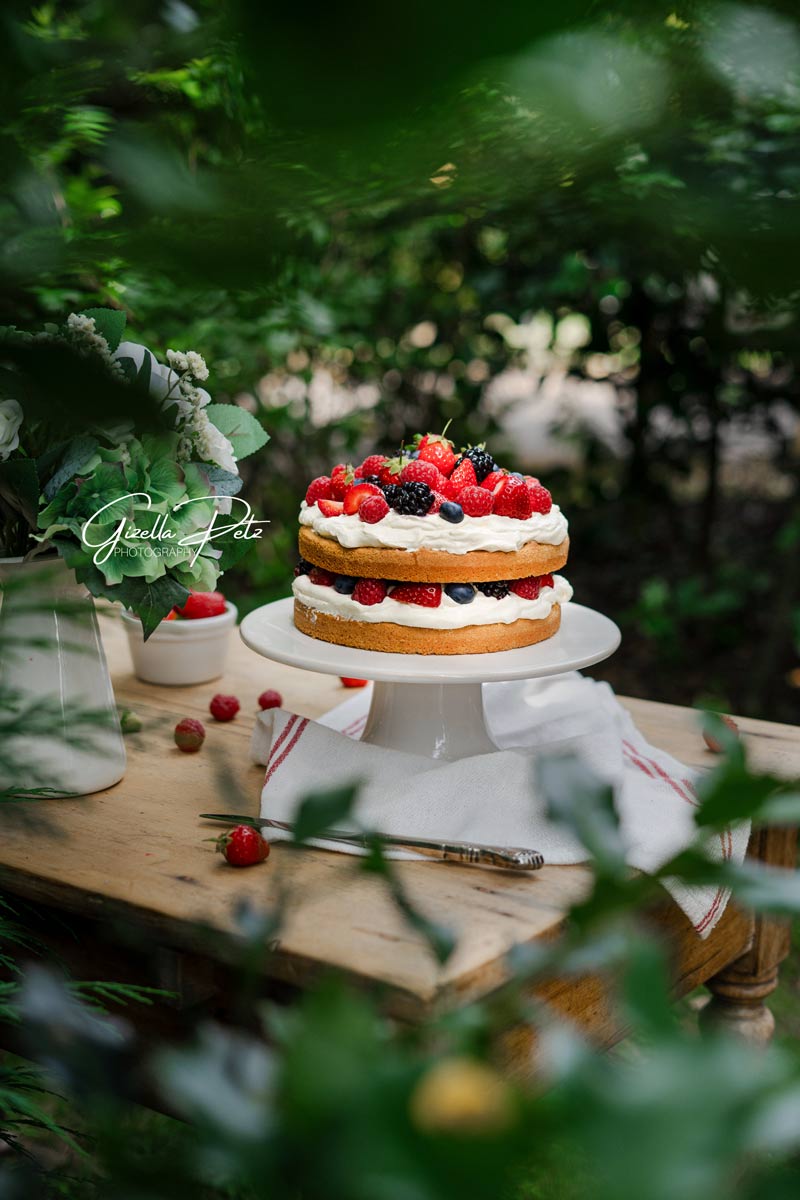 Batter
125g flour
125g caster sugar
50g butter
4 eggs
1 tsp baking powder
Pinch of salt
Filling
400ml double cream
Icing sugar
Vanilla extract
Berries

Method
Mix the flour, baking powder and pinch of salt in a bowl. In another bowl beat the eggs and the sugar until the mixture is fluffy.
Add the flour gradually to the egg mixture and mix it well.
Drizzle the cooled melted butter and carefully fold it into the mixture.
Grease two 20cm round cake tins with butter and line the bases with baking paper
Pour the mixture into the tins and bake it for 20-30 minutes at 180C Fan.
Remove from the oven and set the sponges aside to cool on a wire rack.
Whip the cream in a bowl and add a few drops of vanilla extract and some icing sugar according to your taste.
Spread half of the cream on your first layer and scatter over some berries.
Place the second layer onto the top, spread the rest of the cream and decorate it with the rest of the berries. Done. Your summer berry cake is ready! It wasn't difficult, was it?
It's a light and refreshing summer cake I'd recommend for summer parties and celebrations. It can be stored in the fridge for a few days without the cake going soggy.
What I like about it is that it's not too sweet and the sweetness comes from the fruits rather than the filling or the sponge. That's why it's quite refreshing. And who doesn't like fresh fruit on a hot summer day…?
With love,