When in England, do as the English Do
As The Saying goes "When in Rome, do as the Romans Do" so this is how you could do this when you visit England!
1) Wear typically English clothing, footwear and accessories.
A pair of brogues, wellington boots in the autumn-winter season would do the job and make a difference and you certainly would feel more English. In the summer a pair of white canvas shoes will definitely make you feel more relaxed in the English countryside.
Try to wear a piece of clothing which is made of tweed. Whether you wear jeans with a tweed jacket or a tweed waistcoat, or a tweed skirt, it does not matter. Not everything has to be tweed on you, just look for one piece. If it is just a tweed flat cap, fine! Trust me, it will do the trick!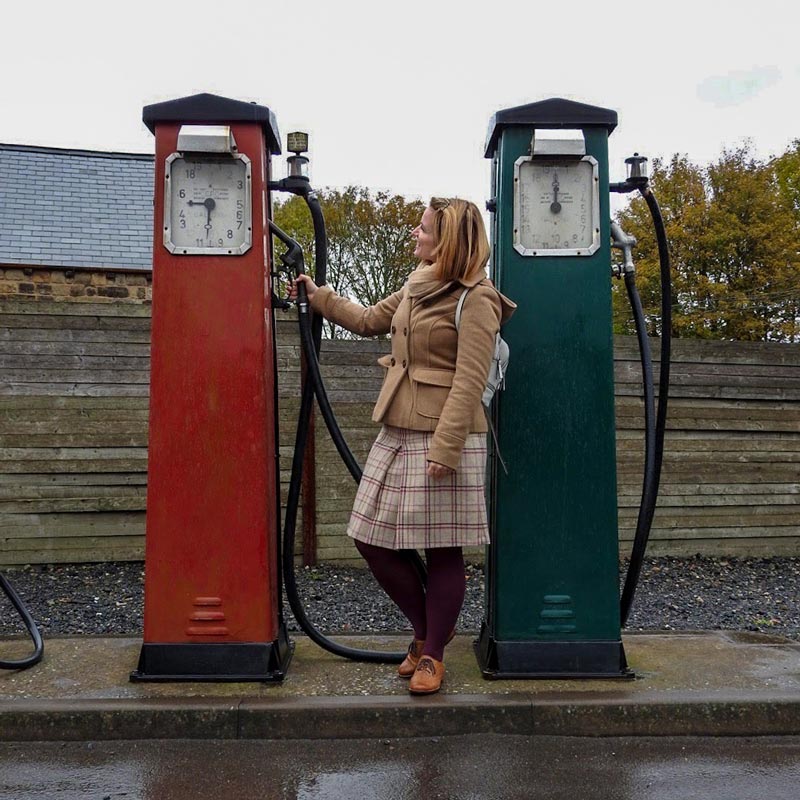 In the summer try to look for cotton and linen pieces, white and blue stripes, cabbage and rose pattern dresses are preferred and are typical designs of the English summer. Do not forget to wear your boater or any other hats you have. Hats are essential accessories of the English outfit. Only have a hat? No problem at all! You will feel the difference.
A stylish, patterned umbrella can equally fluff up your outfit, so never underestimate this essential accessory.
2) Tea is a must in England.
The best thing you can do is to have tea and a cake – preferably in an elegant place, or in an authentic, countryside tea room. Try to go somewhere where tea is served in teacups rather than mugs as tea tastes much better when drunk from a china teacup.
If you book an afternoon tea, skip your lunch, as afternoon tea is quite a lot of food to go through! It is served on the 3-tier cake stand. (Not all of the food is sweet, there are sandwiches and savoury bites as well.)
Do not forget to put out your little finger – below is a demonstration from Bill how to do it properly. 😀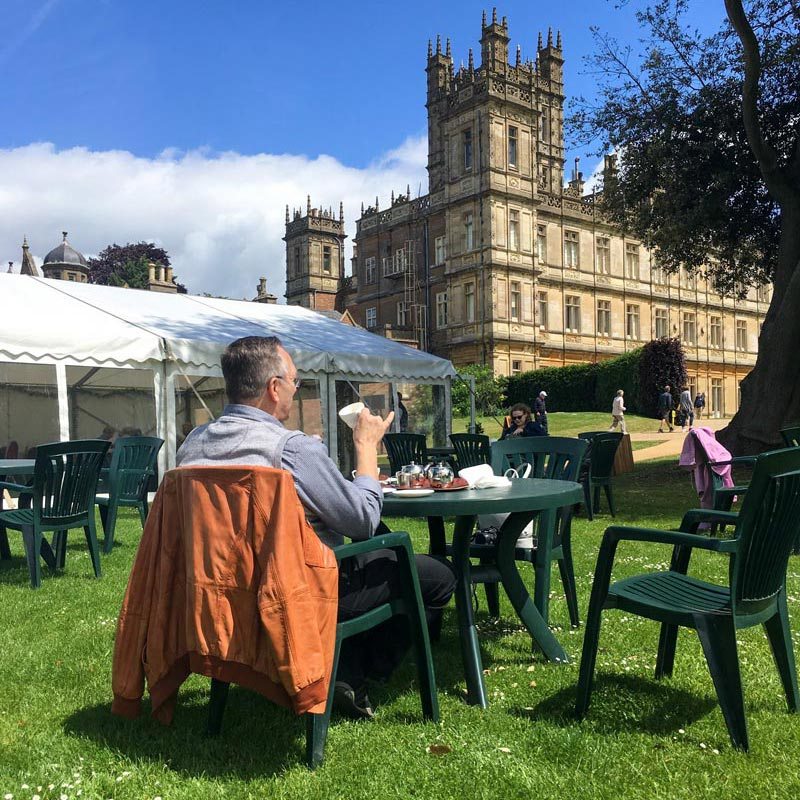 3) Take a dog for a walk!
Dogs are essential part of the English countryside and morning walks. (Think about Lord Grantham in Downton Abbey – he too took his dog everywhere.) Of course, it can be difficult to get a dog whilst on holiday in England without your own a dog. In this case go for a morning walk and buddy up with dog walkers! Have a chat and stroke a dog – you will feel as if you had taken a dog for a walk in England. Oh what a lovely experience! (Or there are some dog rescue centres that will allow you to take a dog for a walk.)
4) If possible, have a morning ride in the countryside on a bicycle or even a horse.
Riding horses are quintessentially English and you can often see horses on roads. Don't be afraid, car drivers are used to them and always slow down. Don't forget to wear proper riding boots, something tweed and a riding hat. If you don't have the option to get on a horse, visit a stable or a farm. Many farms have public footpaths and for walking and bridleways for cycling and horse riding through the countryside.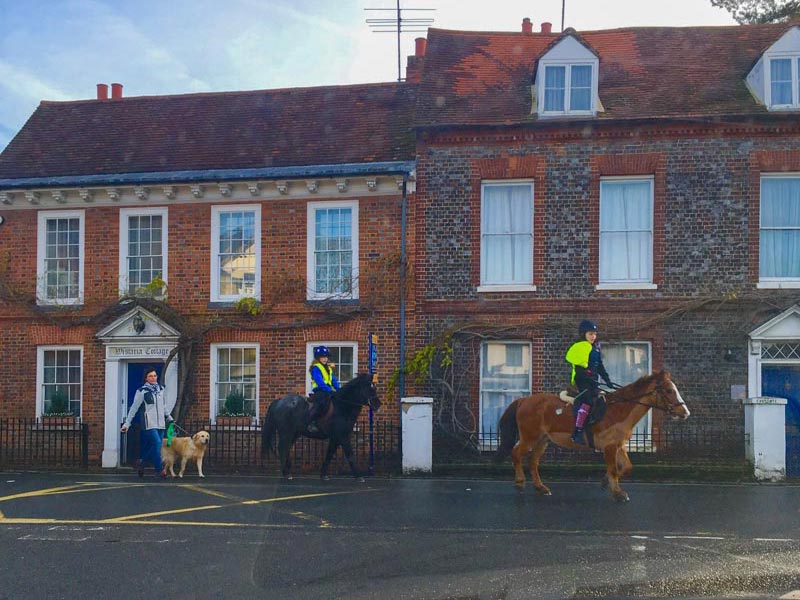 5) Look for antiques!
The English are always looking for antique bits and visit antique shops, car boot sales or auctions all the time. Do not miss popping into an antique shop whilst visiting a village or town in the English countryside. You never know, you may find something valuable (or something that is not but will always remind you of England).
6) Visit country houses and stately homes.
Where else could you have a truly English experience, than in an English country house? Visiting an estate whether with kids or dogs or elderly is one of the most popular activities in England.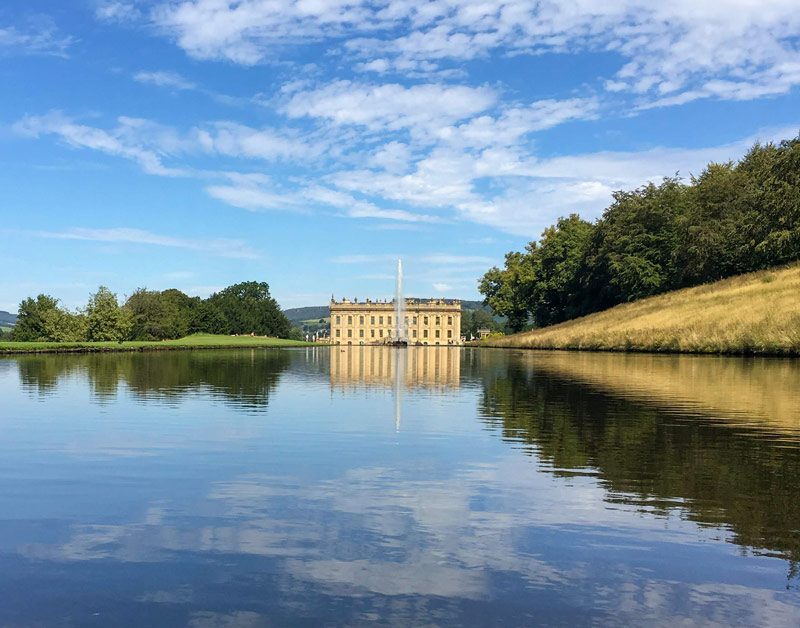 7) Eat something typically English!
Have a pint of ale and a lunch at an authentic old pub in the countryside. Try Sunday Roast or any other typical English dishes. Trust me, it will be a true English experience.
8) Hop on a boat and explore the English countryside!
The Thames is popular all year round, but when the first sunshine of the spring appear, the river is flooded by all types of boats: longboats, yachts, barges, steamers etc. It does not really matter what type of boat you pick or whether you are on the sea, a lake, or the river.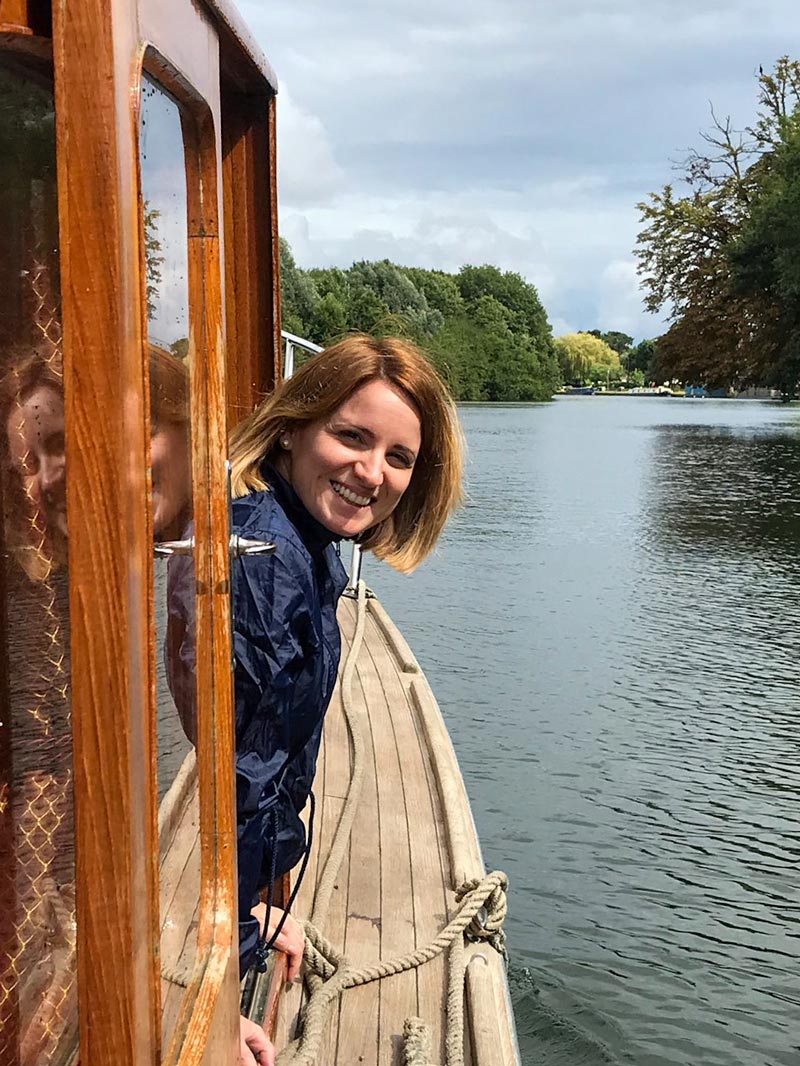 9) Visit a traditional English event!
Whether it is a horse race, a boat race, a tennis or rugby match, it does not matter. You will love it especially if there is a dress code and you have to dress up according to the traditions. Just do not forget to check it out!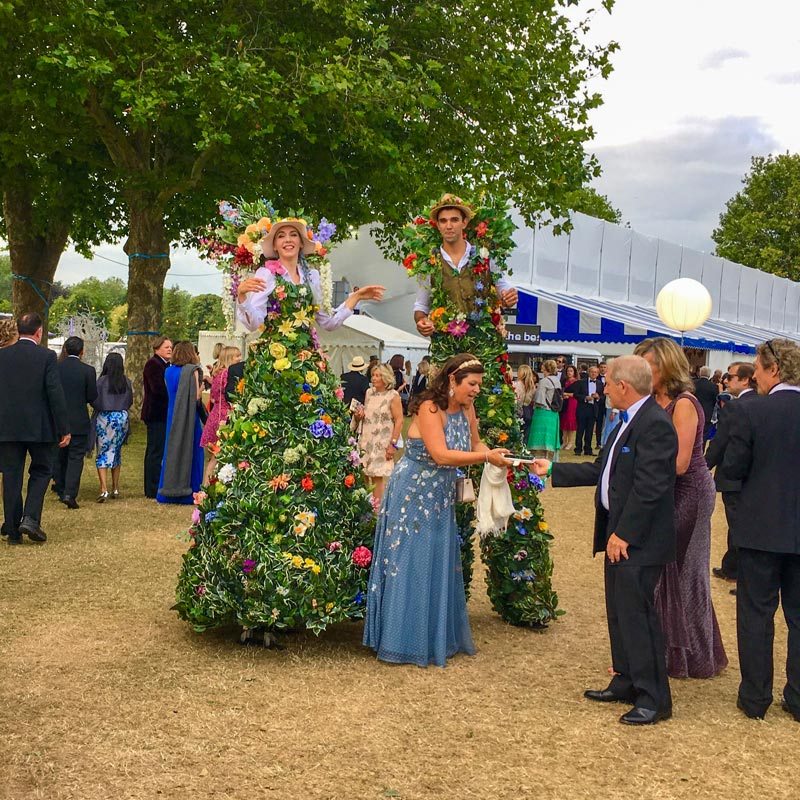 10) Visit a local fair, Victorian steam fair if one is around.
You can try traditional Victorian steam rides, the Helter Skelter, you can see amazing steam vehicles. Fairs and everything that is involved starting from cotton candy to dodgem still amaze the English.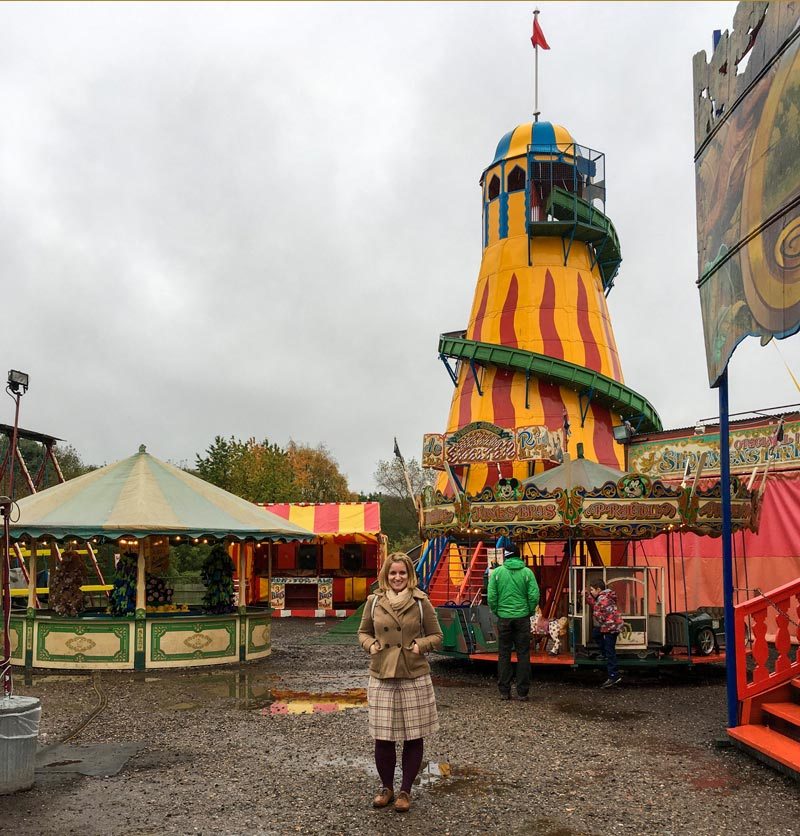 11) Have a beach day!
Why not? Britain have some amazing coastlines at the end of the day. Whether you are sunbathing or having a gentle walk collecting pebbles or shells, popping down to the seaside is a must! Surely you can be most typically English, if you lay on the beach when it is actually not that warm – around 20-22C – but the sun is out and if you roll up your jeans to the knees and have a splash in the ice-cold sea.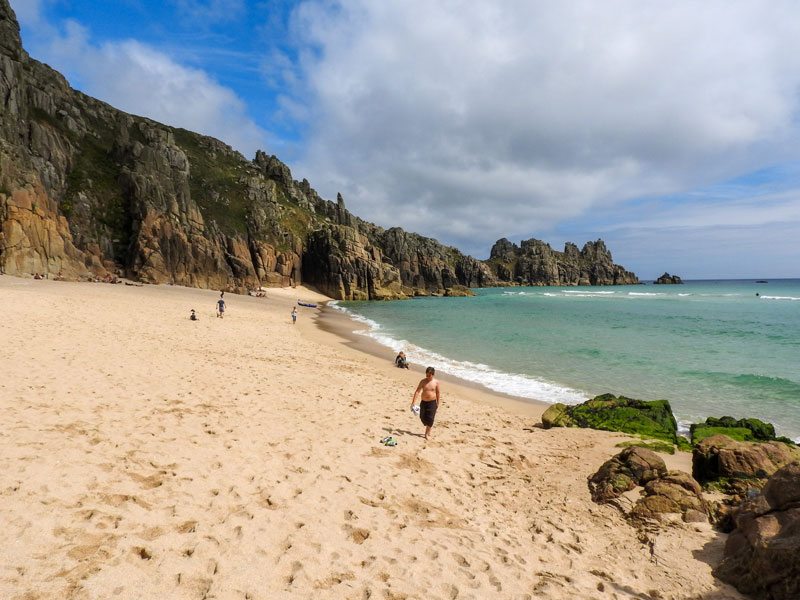 12) Visit beautiful arboretums and/or gardens, landscape gardens or flower shows.
The English love their flowers and plants and spend a fortune on their gardens irrespective of its size. Visiting gardens and gathering ideas are therefore a constant program of the English.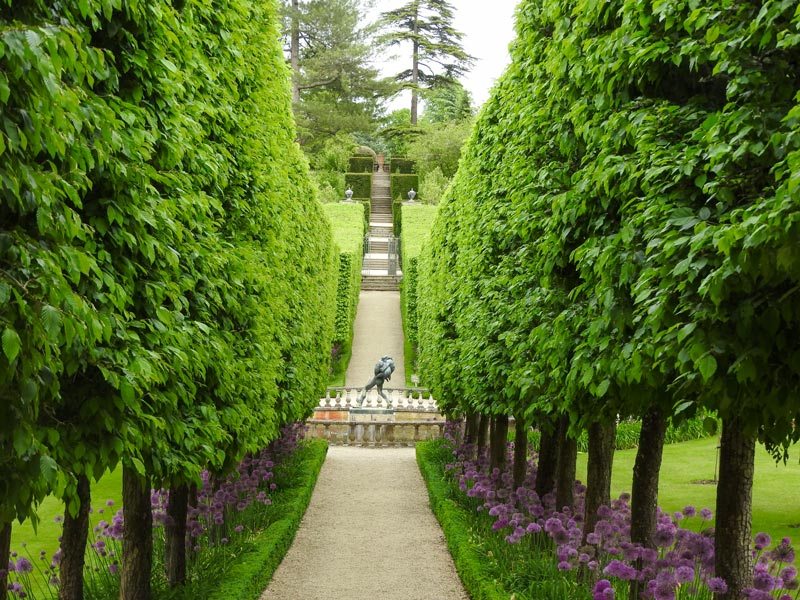 13) Have a country ride in an old timer or vintage car, preferably a convertible one.
On the roads in the summer you will see many old vintage cars from every decade, because the English love to restore their past.  As soon as the first sunshine appears the English take their vintage cars for a country ride and have the roof down even if it is still freezing cold! Remember the scene when Daniel Clever took Bridget for a mini holiday in a convertible car? What can be more English than driving an elegant vintage car in the beautiful countryside…?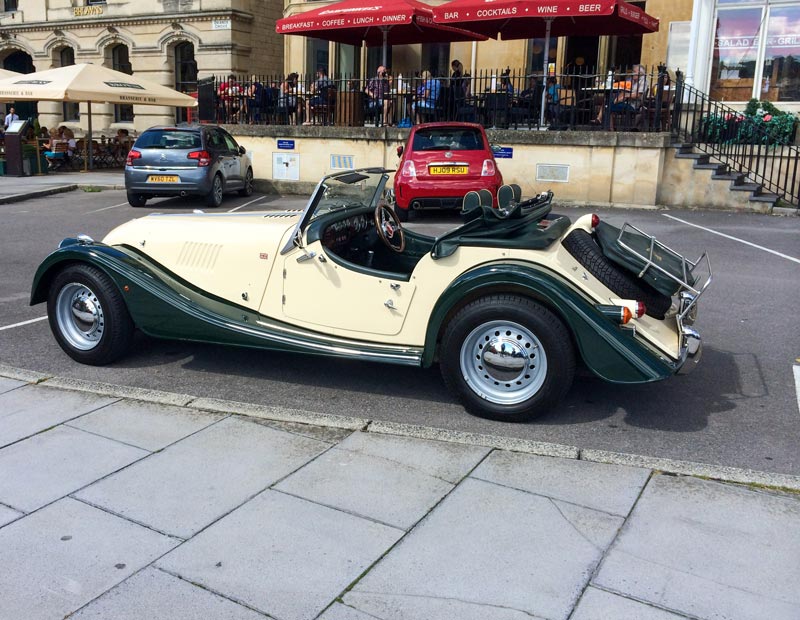 14) Have an authentic English picnic!
Make sure you pack all the traditional and typically English picnic food and drink, pick a huge blanket of your choice (preferably a plaid one), a traditional picnic basket. If you are not sure what a traditional English picnic consists of, leave it to an expert – I can help!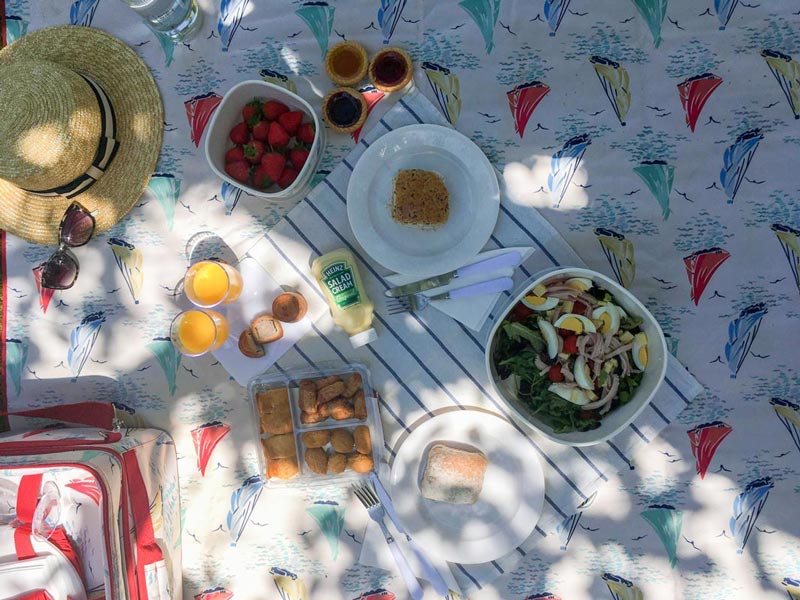 15) Try English sports!
Try golf, cricket or rugby or just play tennis or row somewhere in the countryside. It will be a completely different feeling playing tennis (or anything else) in the English countryside! Not a sporty person or your condition does not allow it? Not a problem! Watching rowers by the river can be equally entertaining. If you do not have the chance, go and find a pub that is located next to a cricket pitch and have a pint in the garden. Watching this typically English game will do the trick. If you need to know the rules, somebody will always explain them, but Cricket maybe a challenge!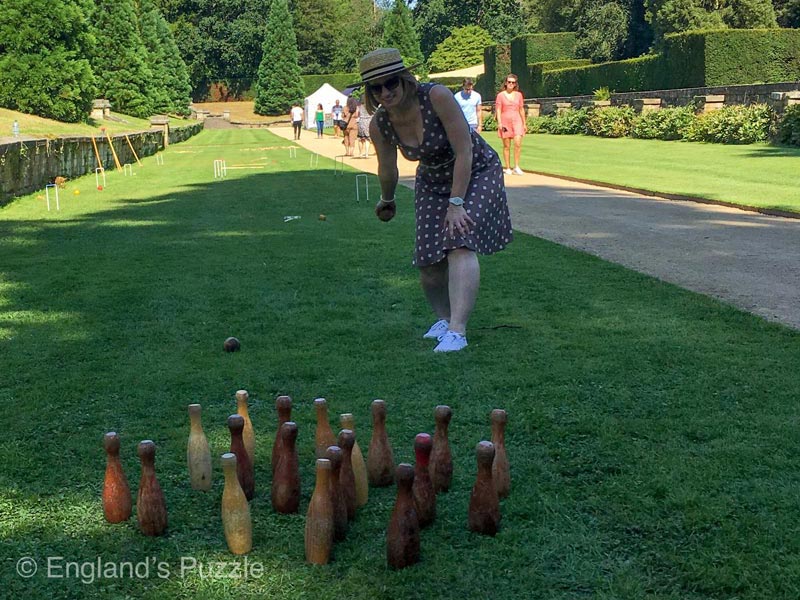 ~
The English are a very friendly and welcoming people who enjoy nothing more than explaining the rules of a game, or helping you to find your way around. They will most likely explain how to do something, or how to get somewhere. In a country Pub you will often meet them at their best and find a hospitality that can be quite unique and even quirky. All you need to do now is make your plans to visit this extraordinary country. I can help with that as well as making your trip a truly English experience.