Britain's music map in the '80s
I have been thinking for ages whether I should write this post or not. I am not sure if it is of any interest to others, but since I have always wanted to write about this, I decided to do it and we will see what is going to happen. Firstly let me emphasize that this review is based on my personal memories and thoughts and they do not mean to offend anybody.
Oh yes, the eighties…!
If I started to sing for example "Together forever…", "Shout! Shout!" or "All we hear is…" or "Sweet dreams", everybody could carry on and sing along.
George Michael (may he rest in peace) once said he was very glad that he had his career in the 1980s, because he did not think there would be another period in history which would be as productive, rebellious and unique as the eighties. Indeed, if you think about it, the eighties gave us such big names like, Madonna, Michael Jackson, George Michael, Queen, Prince etc. Singers, bands and artists whose voices and sounds are instantly recognisable. Let's forget for a moment that some of them started their careers earlier, I mean they were active and on top of their career in the '80s.
Of course, our parents generation could say, for them it was the 1950s, 1960s or 1970s that were special and I would understand them. Everybody likes what he/she grew up with. Yet, the 1980s were special because of the spread of electronic music, taboos being broken and  in their heyday it was the era of a musical revolution.
The  biggest names of the 1980s music world came definitely from the USA and the United Kingdom. But do we know where the bands in Britain came from? Now, that I am familiar with the geography of the UK and the different landmarks I now know, I have become intrigued as to where the bands or singers came from. It is interesting to see the music map of the UK.
To make it simpler, I divided the listing into regions: South, London, Midlands, North and Scotland. Of course many bands and singers started their career in London. In this case I checked where they grew up.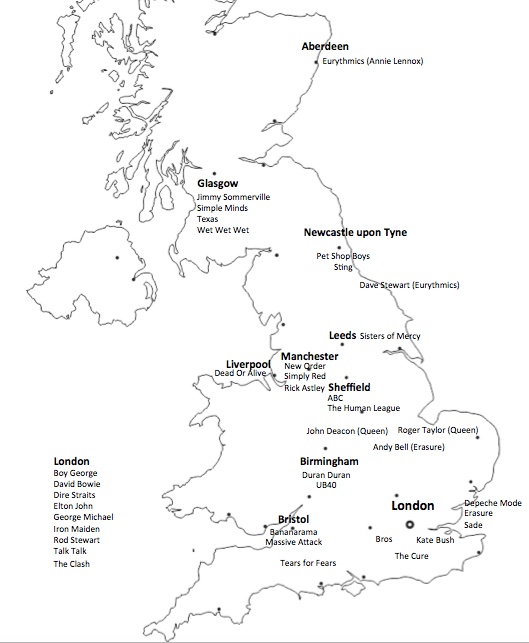 SOUTH
Tears for Fears
These lads have always been unique. Their sound, appearance and style was original. They somehow stood out among the punks probably because they were normal. Although they had many famous songs, my favourite one is "Shout" which was filmed on the Dorset coast, by Durdle Door. It is funny… Back in the day I did not have a clue that this video showed an iconic rock, but now I instantly know it is Durdle Door. The lads grew up and started their career in the romantic town of Bath, Somerset.
Massive Attack
Although Massive Attack became successful in the 1990s, the band was formed in the 1980s in Bristol.
Bananarama
I genuinely adored this girl-band. They were a breath of fresh air, rebellious and it was unusual to have a girl band. Their most famous songs were "Venus" and "Cruel Summer", the latter was reworked by the Swedish group Ace of Base in the 1990s. Bananarama was formed in Bristol too. One of the members, Siobhan Fahey, later founded the music duo Shakespeare Sisters.
Sade
Many of us think that Sade equals the singer, Sade Adu, although Sade is the name of the band. Sade Adu was born in Nigeria but grew up in Essex. The saxophonist of the group comes from Hull, Yorkshire. The so-called "Sade-sound" is very unique and is adored by many – including me!
Erasure
Who would not remember this eccentric duo? Vince Clarke always played the keyboard in the background with a poker face while the singer Andy Bell was jumping around whilst singing. Interesting to see how they look today. Having said that, I don't think Vince Clarke has changed a bit, but Andy did. Strange to see him with grey hair and beard… He is lucky though because he has not lost his voice like many other singers. If you are interested, watch the 2020 version of my favourite song by them, "I Love To Hate You" on Youtube. Still quite good!
Vince Clarke comes from Essex, Andy Bell grew up in Peterborough.
Depeche Mode
Perhaps the most famous band of Essex is Depeche Mode – one of the most iconic groups of the 1980s. Alan, Andy, Martin and Dave started their career in Basildon. Interestingly, they were not that popular in the West, whilst the Eastern bloc were crazy about them. So was I btw.
Kate Bush
The fragile Kate Bush, whilst doing ballet (?) in the middle of a forest in a red dress, singing about Emily Brontë's famous novel, Wuthering Heights, may come across a bit odd today… Mind you, I wonder how little (red dress, dancing, forest) was enough for a music video those days… Kate Bush is from Bexleyheath, Kent. I asked Bill how she was perceived in the UK and he instantly said: "She was an icon."
Bros
Oh these twins were so adored by young girls…! The blonde haired, blue eyed lads were very popular in their black leather jackets and blue jeans… I am not sure there were any girls in my brother's class who would not have a Bros-pin or a poster of them in their bedroom. Well, Bros started their (short) career in Camberley, Surrey.
The Cure
The Cure is perhaps one of the most unique bands of all times, mainly because of the eccentric lead singer, Robert Smith. Who would not remember his dishevelled hairstyle, smudged red lips and black eyelines? Those who liked The Cure, most probably liked Depeche Mode as well and vice versa.
Although Robert Smith is from Blackpool originally, he grew up in Crawley, West Sussex and the band was formed there too.
Interesting fact: Did you know that Robert Smith is a republican? He thinks that the monarchy, knighthood and orders are unnecessary. What else would you expect from such a rebellious person? :)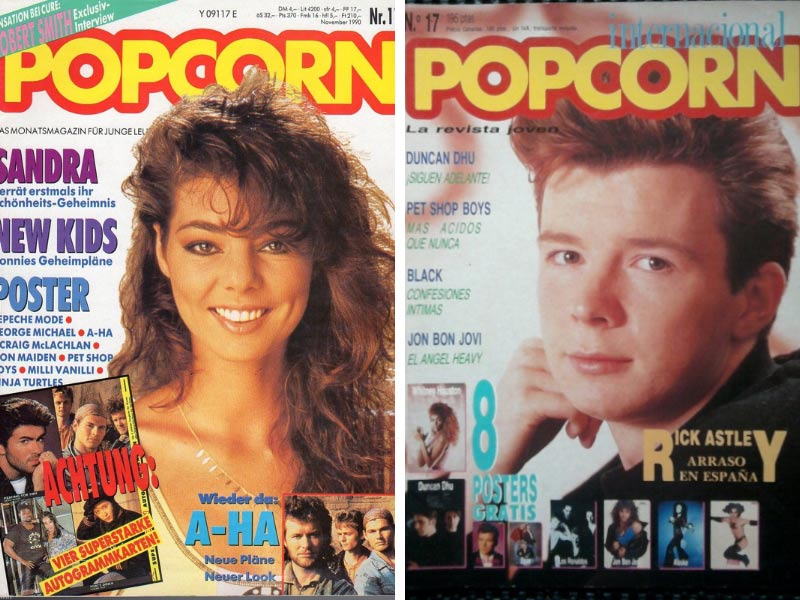 LONDON
The British capitol was the starting point for many singers and bands. Without being exhaustive let's have a look at some big names.
Boy George
Boy George grew up in Woolwich, he is a real London lad. I think he could play his voice beautifully especially in the song "Crying Game" and I am sorry to see that he seem to have lost his voice in his later years. In spite of that I like him. He was very understanding, supportive and assertive as a judge in the Voice UK.
George Michael
Oh, Georgie… I think millions of women broke their hearts when this handsome, sensitive guy with the most brilliant voice came out as a gay. I loved him. No I was not in love with him like many other girls, I was in love with his voice and music. Nobody produce that sound he did. I absolutely adored the quality of his performance on stage as well. He was brilliant with a great style. George grew up in North London.
Talk Talk
Talk Talk made that sort of music which was better to listen to than to dance to. It was good though. It was different. Their most famous song was "It's A Shame". The lead singer, Mark Hollis who was reluctant to give interviews died in 2019 at the age of 64.
The Clash
Although The Clash was formed at the end of the 1970s in London, their success came in 1982 with "Should I Stay Or Should I Go". This song always reminds me of the Levis advert in which a young guy is being provoked by an old fat guy in a pub to play billiard and the stake is the young lad's jeans. :) I am not sure, but The Clash may classify as the most punk, of punk bands of Britain?
Elton John
Elton John's career started in the 1970s but I cannot leave him out as he was very much present in the 1980s. Elton who is changing looks like a chameleon grew up in Pinner.
Interesting fact: Bruno Tonioli, judge of the BBC TV Program Strictly Come Dancing, danced in Elton's video,"I Am Still Standing".
London also produced such big names like David Bowie, Rod Stewart, the Dire Straits, or Iron Maiden.
THE MIDLANDS
Queen
Again I cannot leave Queen out of the list as they were very active in the 1980s and were a distinctive band of the decade. Brian May and Freddie Mercury came from London, while bass guitarist John Deacon grew up in Leicester and drummer Roger Taylor in King's Lynn.
Duran Duran
Duran Duran has always been different, perhaps because of the strange character, Nick and the lead singer's strange (Huguenot) name. Although the band was formed in Birmingham in the 1970s, they were a 1980s band. Let me remark, to my mind they had better songs in the 1990s… I like the lead singer, Simon le Bon a lot, not only because we share a birthday :), but because he has been happily married to his wife for 32 years. They claim the success of their long marriage is that they spend so much time alone. Well, good to know!
UB40
Just like Duran Duran, UB40 was formed at the end of the 1970s in Birmingham, but they became known and successful in the 1980s.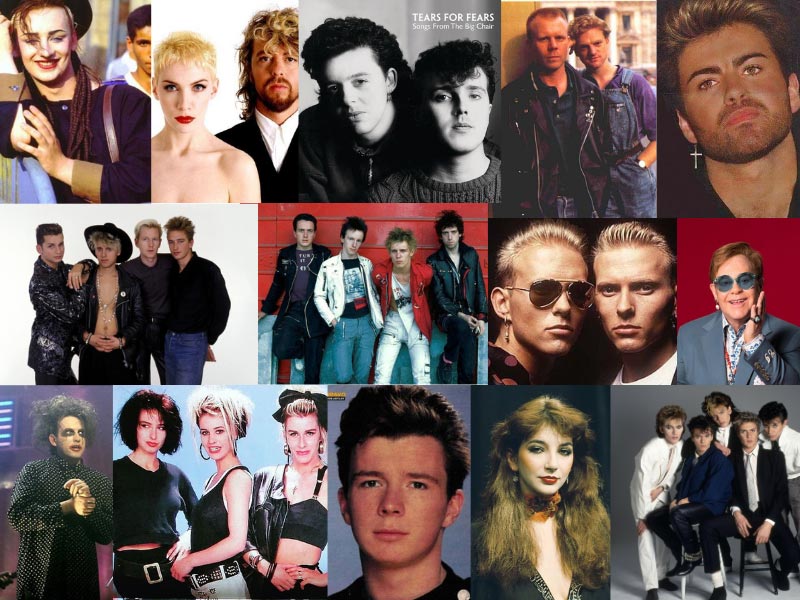 THE NORTH
Believe it or not the North has produced many famous bands.
Pet Shop Boys
These strange looking lads are from the North: lead singer Neil Tennant is from Newcastle, Chris Lowe who plays the keyboards with a poker face is from Blackpool. I liked them a lot and my favourite song was "Heart". I never realised that in this video Dracula was played by Sir Ian McKellen (Gandalf, Lord of the Rings!). The video was shot in Castle Mokrice in Slovenia.
Interesting fact: There appears to be no trace of Neil Tennant's Geordie accent…
Sting
Sting has already been active in the band Police in the 1970s but started his solo career in the 1980s. He is also from Newcastle and  appears to not have a Geordie accent either. Hm… do Geordies want to hide their distinctive accents…?
ABC
ABC is a band I know only one song from. "The Look Of Love" is a typical '80s song to dance to and has a tune that goes to your ears. No idea what striped suits, boater hats, an Alpine horn and lederhosen have to do with Central Park in New York :) and the whole video has a bit of Mary Poppins feel to it. I guess there is only one British video which is more eclectic than this: "Friday I Am In Love" by The Cure.
ABC were formed in Sheffield.
The Human League
I am not sure, but maybe they only had the one big hit : "Don't You Want Me" which to me has a very East German sound. They are too from Sheffield.
New Order
Remember the soundtrack of the film American Psycho, "True Faith"? A very dynamic song by an 1980s British band from Manchester: New Order.
Simply Red
Simply Red is from Manchester too. I must admit, first I could not stand Mick Hucknall but then I realised what good music they produce.
Rick Astley
Rick Astley had two albums in the 1980s then he disappeared. Looking back at his video "Together Forever" it is funny how adult I thought he was at the time, he was a baby! He returned a few years ago and became popular again. He has been living with his Danish wife for 32 years. Wow.
The shy, reserved Rick comes from the Manchester area.
Dead or Alive
Another one hit wonder "You Spin Me Round" by Dead or Alive, a band from Liverpool is one of the best 1980s disco songs, I think. The handsome singer, Pete Burns was a fan of plastic surgery so much so, that he has become unrecognisable in the end. Somebody commented on Youtube that he looked like the "mixture of Marilyn Manson and Cher…" :( I tend to agree, I think. He died in 2016 at the age of 57.
Eurythmics
Eurythmics cannot be missed from the list. Annie Lennox comes from Aberdeen, Scotland and Dave Stuart from Sunderland. Interestingly, the band was formed in Australia. Annie Lennox is a qualified musician: she studied the flute, piano and harpsichord at the Royal Academy of Music in London. Annie Lennox still has a Scottish accent and great voice.
Sisters of Mercy
I have only ever known one song by Sisters of Mercy: "Temple of Love" featuring the Israeli singer, Ofra Haza. This 8 minutes long song is very dynamic and is still very good today. When I read the following comment on Youtube, I had to laugh: "Nephew asked his uncle "Why is this song 8 minutes long?" reply "A song this good deserves 8 minutes" :)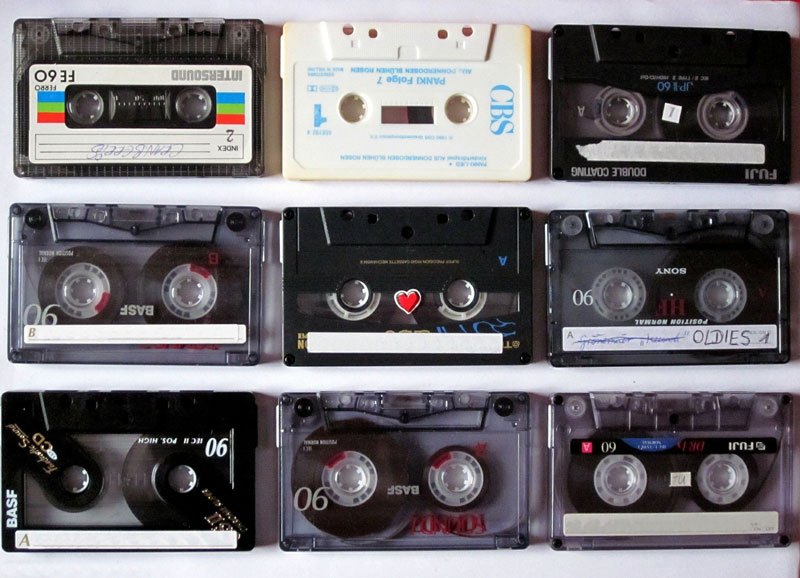 SCOTLAND
Jimmy Sommerville
Who would not remember the soprano lead singer of the band The Communards, who later started a solo career? The openly gay Jimmy Sommerville is from Glasgow.
Simple Minds
Simple Minds were always present in the 1980s, yet they have never really broken through, I think. They are very good but never quite reached the heights. They are too from Glasgow.
Wet Wet Wet
Although the most famous song of this Scottish band from Glasgow is "Love Is All Around", soundtrack of the 1994 film Four Weddings And A Funeral, in which the lead singer, Marti Pellow resembles T-Bag from the series Prison Break :)), the band has been active in the 1980s.
Texas
Although Texas became successful in the 1990s, their debut song "I Don't Want a Friend" was released at the end of the 1980s. Lead singer, Sharleen Spiteri seems to be a unique lady, eccentric perhaps? The way she is dressed up as Elvis in the video "Inner Smile" is brilliant. She is very original. In 2017 she decided to release her album on vinyl and a cassette. Everybody thought she was crazy in the world of downloading, but she had to produce a second batch because of the demand!
~
Well, the list could go on… but I think that's enough for now of the 1980s. I hope you enjoyed this little nostalgia and many songs buzzing through your head. Please remember that the opinions expressed here are my own and are not made to offend or annoy anybody.
So? Who was your favourite band or singer of the '80s?
:)
Photo source: Pinterest & Pixabay