Terracotta Rooftop Finials
The first details on a house that shouted at me instantly over here in England were the terracotta rooftop finials, more exactly the gargoyle-look-like dragon figures. At first I did not have a clue what that was and thought it is only the foible of the owner of the house. But as I kept on bumping into more and more rooftop finials and different figures, I realized, it only can be another typically English thing…
But what are these finials and where do they originate from?
As it happens, rooftop finials were widely used all over the world: the Romans used them and they were beloved accessorizes in the Chinese culture and architecture, too. They all were made of clay and terracotta.
The decoration of the ridge of the roof and gables revived in the Victorian times. No wonder, the Victorians loved details no matter what building they built. Rooftop finials were made of terracotta and the most popular shapes were balls and spikes often decorated with leaves and cones, but crosses, clubs and spears were also popular. They wanted to emphasize the gable and the roof with this little detail and the house became perfect in their eyes.
Before 1870s, in the Gothic Revival period the dragon and other figures were preferred to keep the evil spirits away. This custom probably originated in the Chinese belief.
There are many roof finials in Maidenhead and its surroundings (Cookham, Marlow, Henley-on-Thames etc), especially in the form of demons, dragons and swans – mainly made by local builders, J. K. Cooper & Sons in the 19th century.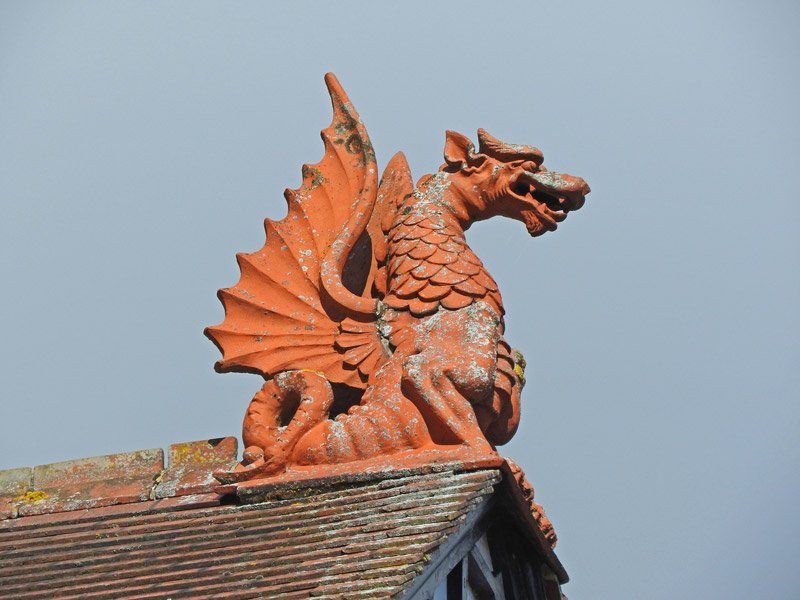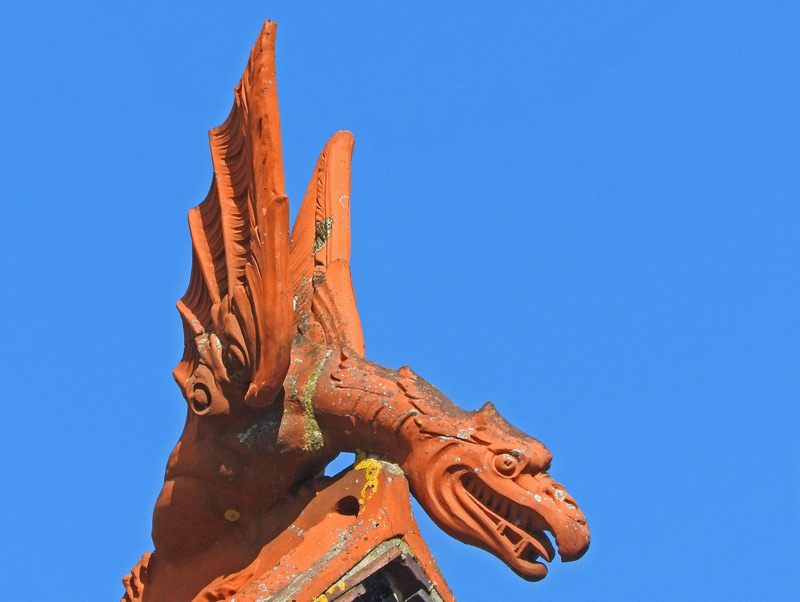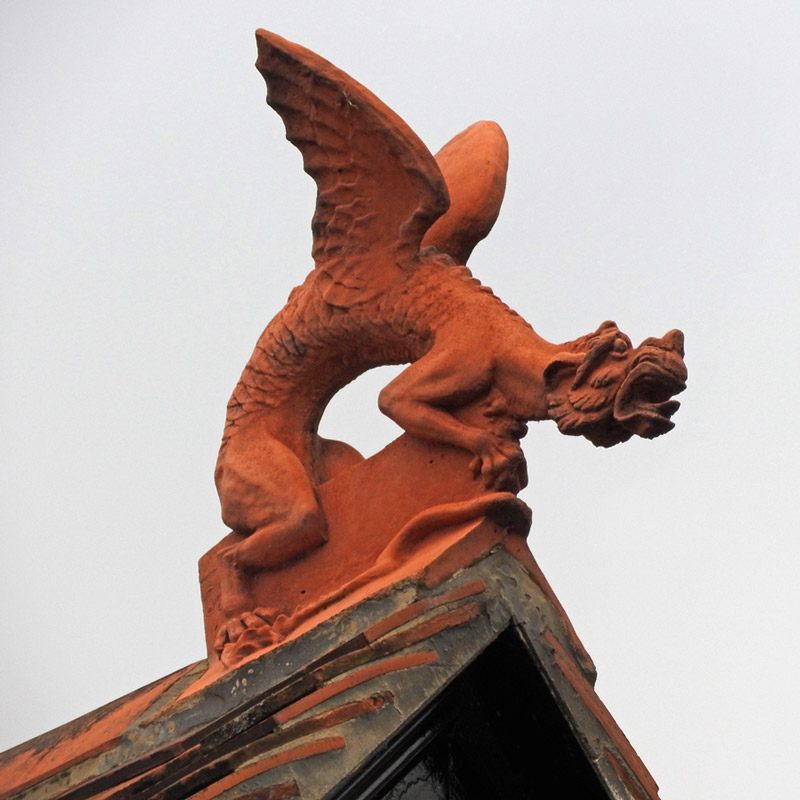 Today's selection
If you fancy having a finial on your roof, you can select among different ones: round or square shaped base or angled finials to start with, and on top of the standard designs such as ball, spike, cross, cone, leaf, gargoyle, dragon, you could buy an owl, crown or swan neck finial and other quirky designs as well.
It goes without saying that a Victorian roof can be considered perfect only in case the ridge of the roof is decorated appropriately. Therefore, it is not surprising that there is a wide range of ridge tiles available as well. Tiles with one or two holes, clubs shaped holes, or tiles shape of a comb.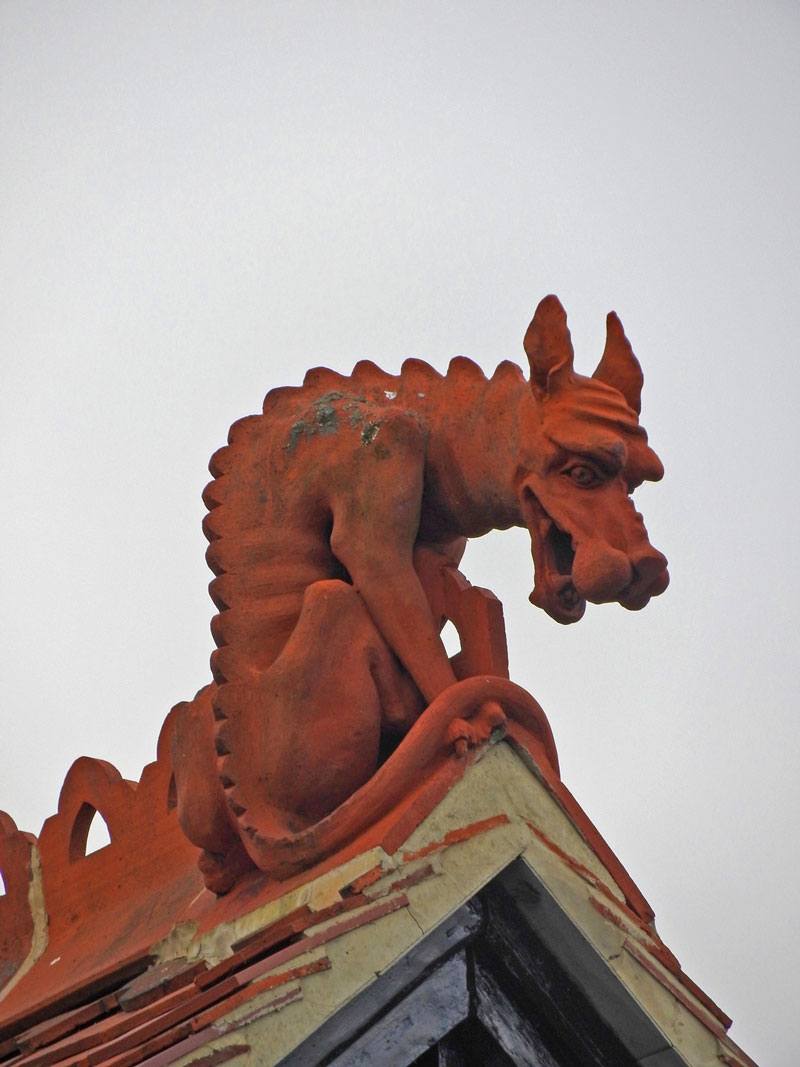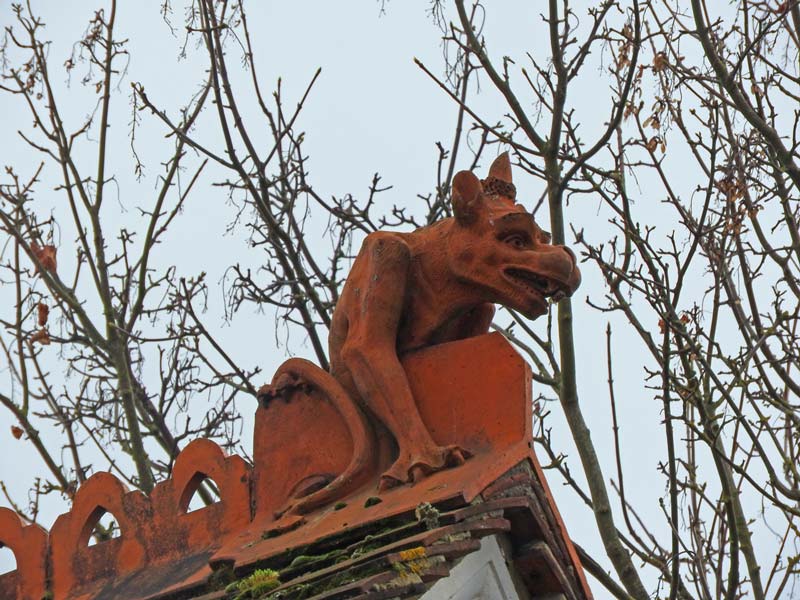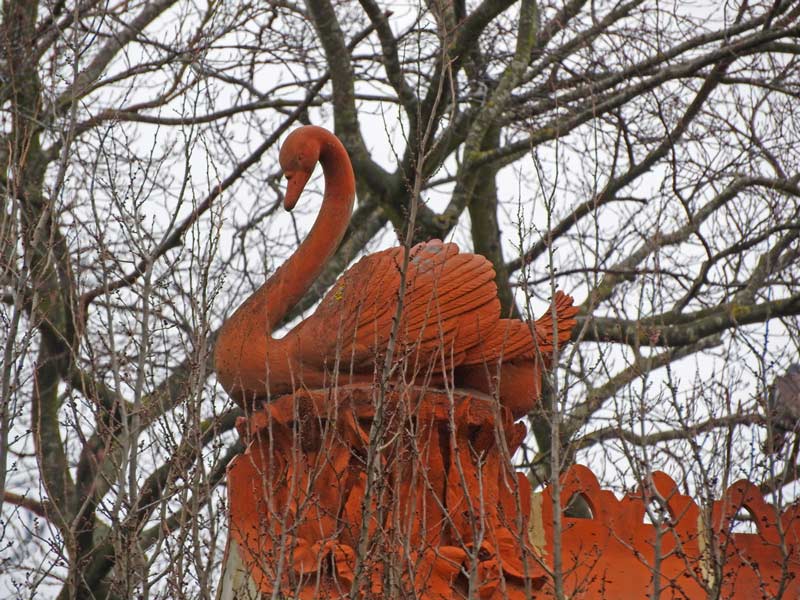 ~
The rooftop decoration may appear funny or in some cases too much (especially for a foreigner), but let me say, these tiny details give a special character to English dwellings no matter if it is a charming little cottage in the countryside or a big Victorian town house.