The English rocking horse
Approaching Christmas the Rocking Horse is a lovely topic, I think. Although this has already been posted before, I thought to share it again as the rocking horse is one of the typical Christmas symbols alongside, drums, mushrooms, boots, tin soldiers etc.
Who would not have a childhood memory related to a rocking horse?
Everybody rode either their own rocking horse or the neighbour's. Rocking horses fill our hearts with warmth, remind us old days and of course Christmas. But not just that… There are things in England which simply belong to the interior design of a house. One of them is the rocking horse. You will very often find one in an English family house, whether a small one or a big one, whether an antique one, or a modern one. They are an essential accessory of an English family house. To support this let me share a story about my Partner's best friend living in Surrey. When we visited them last time, we found a huge, antique but beautifully refurbished rocking horse in the landing. The lady of the house explained they had been looking for a decent rocking horse for a long time and one of their friends was up in Yorkshire and found this one in an antiques shop. The person called them and the purchase was done instantly.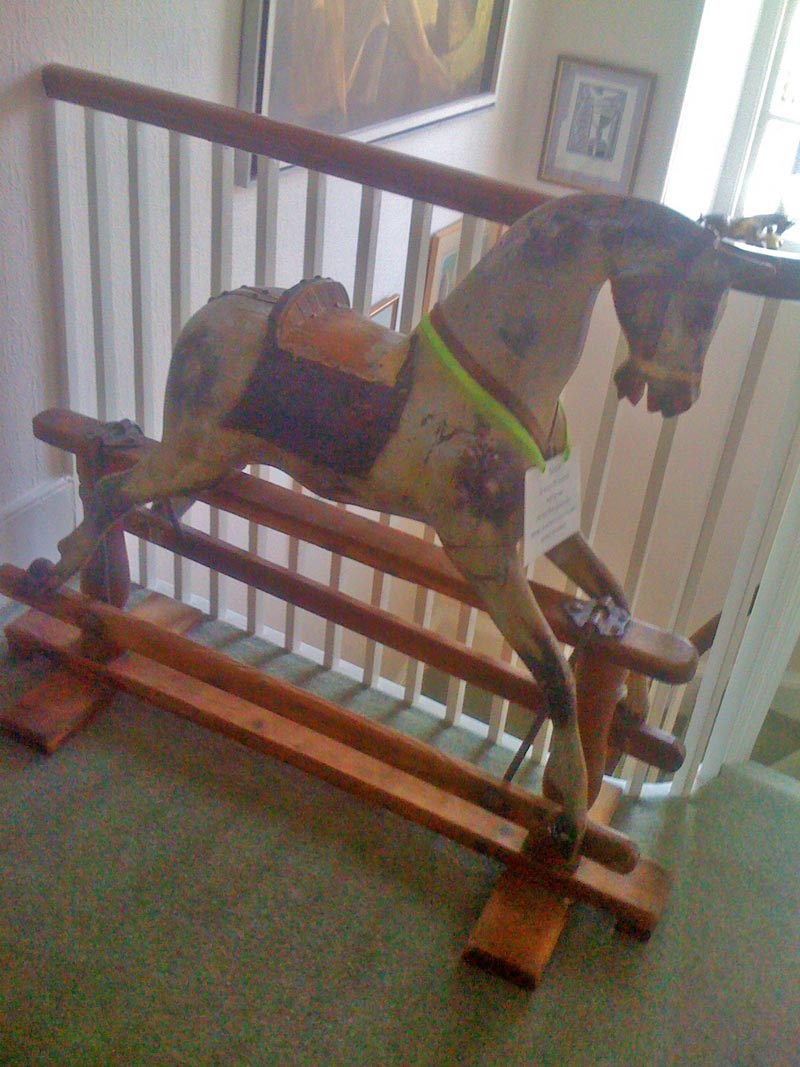 But why do the English love rocking horses?
The rocking horse was not a toy at the beginning. It was made so that the physically weak and ill child, Charles I could learn horse-riding. Later, however it became a popular toy in the nursery of grand houses, especially in Victorian times. In the 20th century, big department stores like Harrods and Selfridges had rocking horses made for Christmas. The special toy would be left from father to sons. Those who had never had one and have always dreamt of having a rocking horse can buy an old one and have it refurbished, or can order one as the occupation is still alive. Nostrils and teeth of cheaper rocking horses are not as detailed and finely painted as on expensive ones.
Workshops work day and night on rocking horses from September until Christmas. The body of the rocking horse contains 24 blocks which are then fixed to the legs and head. The body is shaped by electric hand tools, but the tiny details are made by hand. Teeth for example are done right after the body is formed because the teeth of the horse give character and determine the horse's head. When the horse is ready, it is polished, varnished and finally fitted with accessories: the mane and tail are made of real horse hair, with a hand made leather saddle. The end result is often so gorgeous that the rocking horse is never used, only admired by the owners.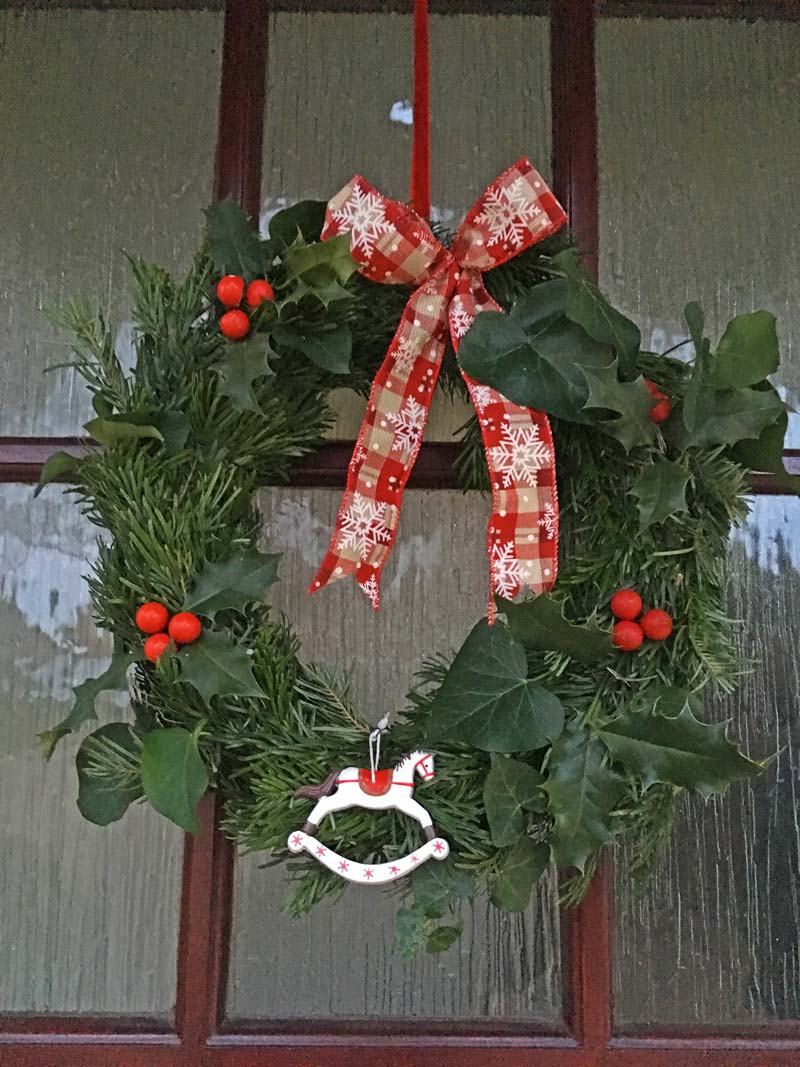 ~
I must admit, I too like rocking horses and I can not really tell why. I too would like to have one when we move to a bigger house. Not a big one, a smaller one would do for me, but at the moment we do not even have space for a smaller one. However, there is a tiny little place for a rocking horse on our Christmas wreath. For the time being it will do for me and I keep on dreaming… 🙂