The Little House in Windsor
In the last post you could read about what is around in Windsor Great Park. Now, there is something else as well which is truly unique and charming: The Little House.
The Little House
Queen Elizabeth II was 6 year old when she got a miniature house as a birthday gift in the name of the people of Wales. The house is called Y Bwthyn Bach in Welsh which translates as the Little House. It was presented to the Duke and Duchess of York at a celebration in Cardiff, 16th March 1932 by a little girl, called Jane Sharman who was dressed in traditional Welsh costume.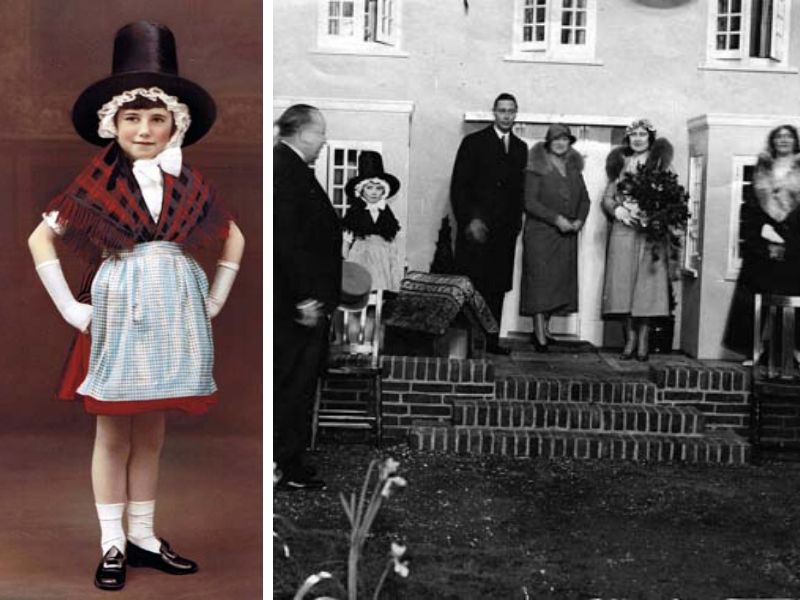 Design
The white washed, thatched Little House was built like the charming cottages typical in the Welsh hills. Even the layout and the interior of the house followed that of a traditional Welsh cottage. The central doorway opens onto a small hallway with the "Siamber fach" (Little Chamber) on the left and a kitchen on the right. On the first floor there is a bedroom and a bathroom. The house was well equipped: hot and cold water supplies were installed as well as electricity and everything was scaled down: telephone, radio, reading lamp and these all worked as well! Even a miniature portrait of the Duchess of York was hanging above the fireplace… The colour scheme of the interior was white and blue: walls were white, carpets were blue and the curtains were made of blue and white checked fabric. Even blue and white teacups were hanging from the Welsh dresser and a miniature series of Beatrix Potter's books were on the bookshelves.
The Little House was transported from Cardiff to Windsor, however, the truck had to return first as the house was damaged on its way. After a quick repair the house was dispatched again and got to Windsor, Royal Lodge in April 1932 where it was re-erected in the garden.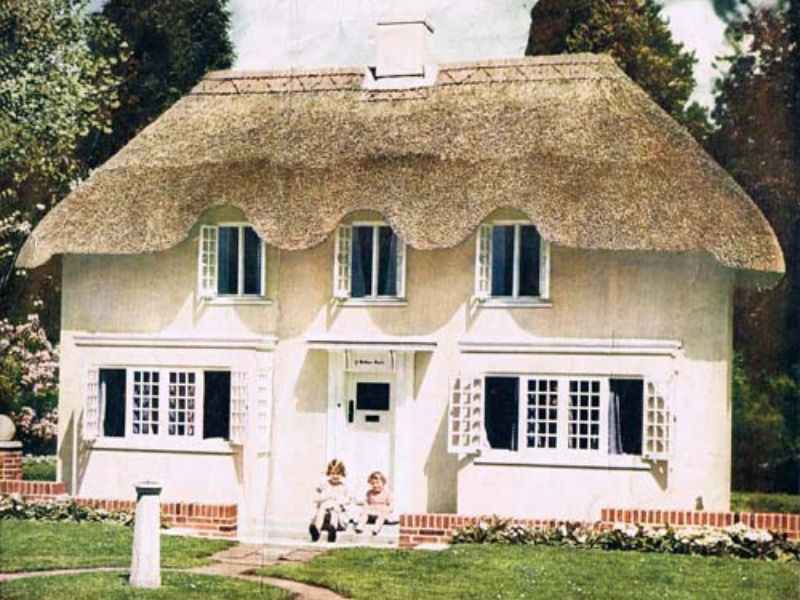 Use and renovation
One can imagine how pleased Princess Elizabeth, the future Queen Elizabeth II was and how much she enjoyed playing in the house. I think, all of us would have. The Little House is still to be found in the garden of the Royal Lodge where currently Prince Andrew lives. I am sure many of the Royal children have and still enjoy playing in this charming Little Welsh House which was renovated by Princess Beatrice in 2012. Have a look and find out how the design changed. Unfortunately, the Wendy house is not open to the public.