5 reasons to love Midsomer Murders
My Mum loved TV series! I don't think there was any series on earth she would not know about. Don't get me wrong, she did not like, or watch all of them, but if there was one about to start, she would have a peek and then decide whether to follow it or not. Whereas I was not interested in series in the slightest. I only watched a few and I had something like 8 years in my life when I did not watch telly at all. As a consequence, I missed quite a few English series like Downton Abbey (caught up with it last year!), Doc Martin, Lewis and Midsomer Murders.
They say a good teacher is willing to learn from their students. Well, something like that happened last year when I guided my kind clients on my English Countryside day trip in the Thames Valley. Ildikó sighed at almost every place we visited:
Oh, this is like in Midsomer Murders…!
or
I can recall Barnaby sitting by the river and thinking. This place looks exactly the same.
I must admit, I felt a bit embarrassed as (I had not seen the series) I was unable to comment. Of course I was aware that the series in question (and many other films) were filmed around this area, but I had no idea in which part of the villages and towns the series were filmed and as a consequence, I had no idea what Ildikó meant.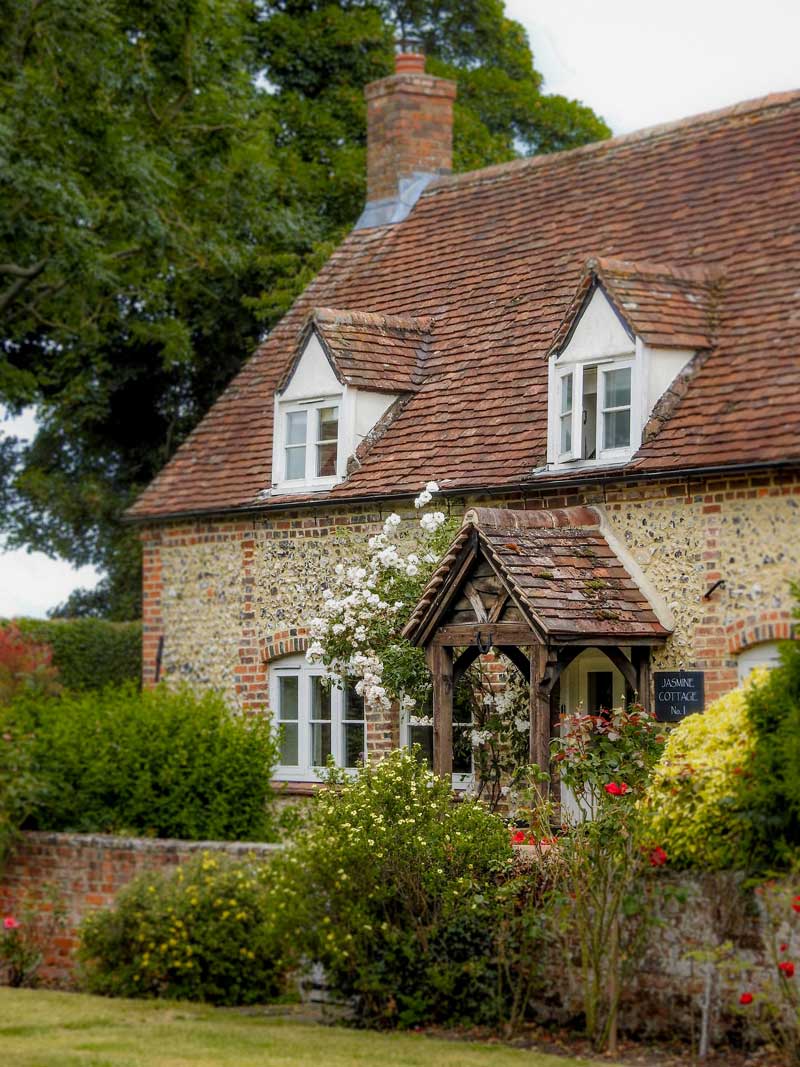 In the end I did manage to watch the series…
I was very happy to see that the series was on television again. It was not a question whether to watch or not. Although Bill had already seen some episodes years ago, he did not mind watching them again. For me everything was new: Barnaby, the bass clarinet and the theremin in the intro, the creatvity of the authors regarding the art of murder and the fact that most of the time you don't have a clue who the murderer is. I soon started to like it and obviously I had another reason to watch; to see if we recognise the filming locations.
On most occasions I do recognise the places in the episodes, however there were quite a few which I would not have a clue about. After about two dozen episodes I thought to myself: 'Hm… Ildikó was right. Everywhere I took them, an episode had been filmed there!' I have always been proud of the Thames Valley and the Chilterns but suddenly, I was even prouder. I was pleased the producers chose this area and not some other very popular areas of England like the Cotswolds, Yorkshire or Cornwall. At last the whole world could learn how beautiful and charming the Thames Valley and the Chilterns are.
So what to love about the series?
1 ) The Thames Valley and the Chilterns
Why is this area so charming? Perhaps because of the brick and flint, timber-framed and thatched gingerbread cottages. The architecture of this area is very diverse unlike other parts of the country where villages are very homogenous. So these cottages sat back in the rolling hills and the riverside indeed provides a fairytale-like ambiance.
2) It is very English
Although Midsomer Murders is not a period crime story like Sherlock Holmes or Poirot, it is very English. Having been living in England for a few years now, I can see how well the series reflects life in the English countryside and everything that it involves: village fetes, steam fairs, cricket pitches and games, a vintage car exhibition, V-Day celebrations, traditions, singing Christmas carols on the streets, charity fairs, open garden visits, flower shows etc.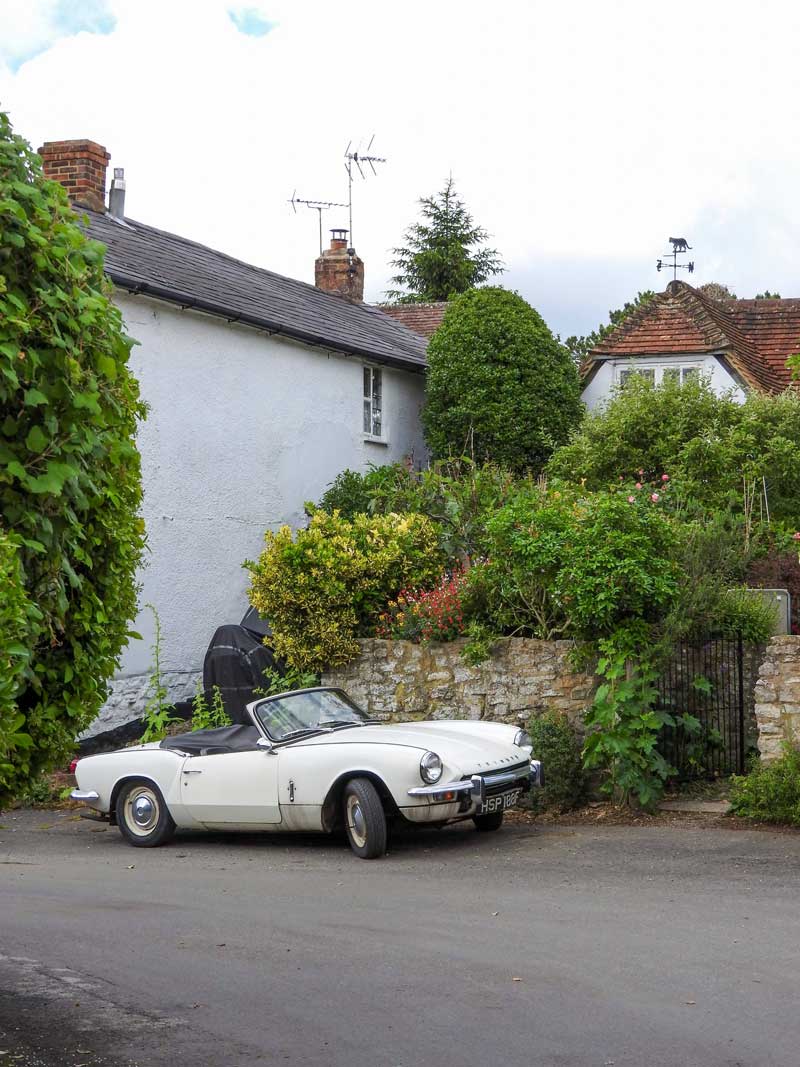 3) Relaxed pace
Midsomer Murders is very much like life in the English countryside: relaxed and a bit slow. Not sure about you but I can feel this relaxed atmosphere in every English series whether Poirot or Sherlock Holmes. (Maybe not a coincidence: the same person, Anthony Horowitz adapted MM and Poirot to television.) A crime story does not necessarily have to be fast, does it? It feels nice sitting back on the sofa and relaxing by watching something relaxed too.
4) John Nettles and Neil Dudgeon
John Nettles was the original Barnaby and ladies absolutely adored him for his looks and his slightly wicked sense of humour. Many, however, were reluctant to watch the newer episodes with Neil Dudgeon. Not sure why because to my mind he is acting well too and there is nothing to compare really as he did not replace Barnaby, he is Barnaby's cousin!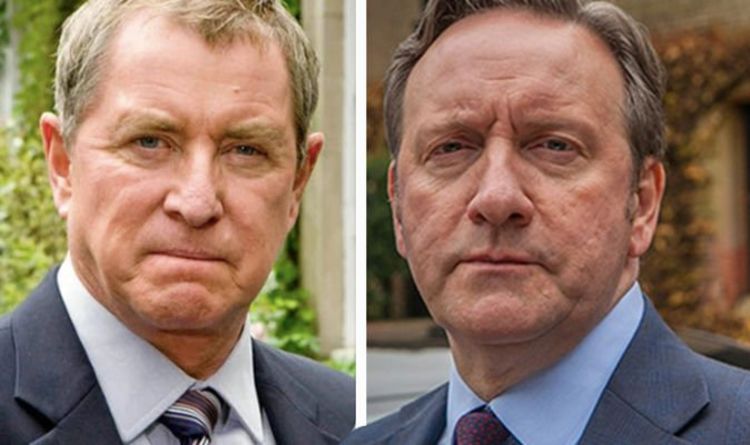 5) Sykes
Sykes is one of the cutest cross breed dogs I have ever seen. He was a rescued dog who was taken by a dog trainer. Sykes appeared in adverts and in many other films even with Johnny Depp. His scenes in Midsomer Murders are always so cute.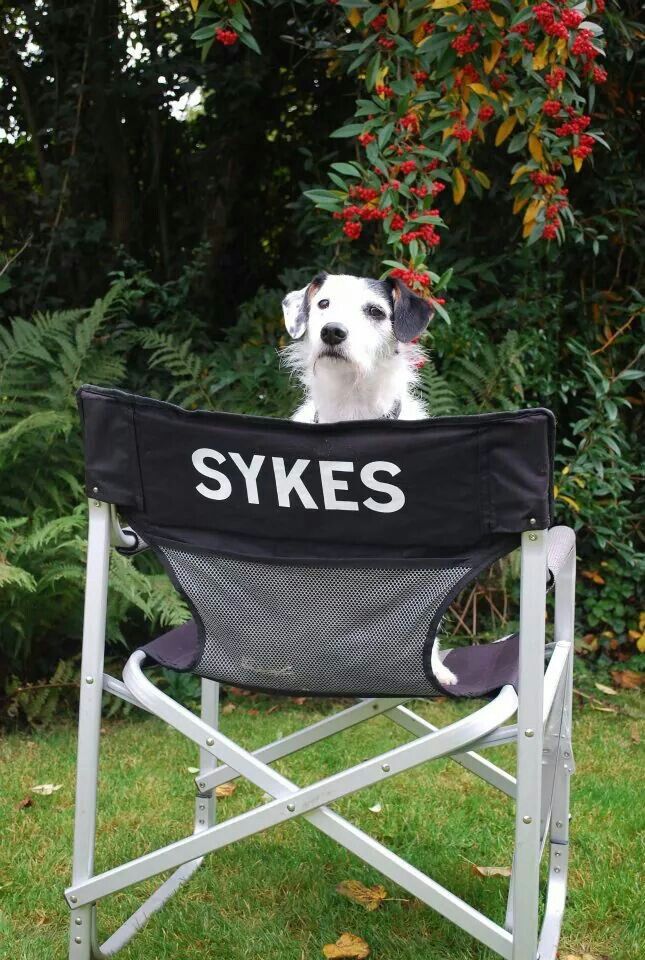 +1) Downton Abbey actors
Oh yes… many of the Downton Abbey actors can be seen in the series. No wonder, the series hired 942 actors since the 1997 start.
~
If you have never watched Midsomer Murders I do recommend it. If for nothing else, then for the beautiful locations. And don't forget: you can visit these places during my day trips. And don't forget: you can visit these places during my day trips. 😉