About English-French relationship – A mini-trip in France
Today's topic is an evergreen one which can be touchy sometimes and funny other times. I have been considering writing about the English-French relationship for some time. The cultural relationship of these two countries and nations is interesting.
The French and the English
I have been watching these nations for a little while and observing how the French treat the English and vica versa. In fact, I have started this observation at the company in Budapest when I worked with French management and had colleagues in the UK as well. I carried on watching them as there are a lot of French living in the UK: there are French working in the same business park as I do, so I can observe them perfectly well on the shuttle bus to the office, you would find French serving in a little French restaurant in Covent Garden, the PA of our General Manager is French. So there is definitely a French presence in England but that goes both ways: there are many British living in France, Paris. As influential examples Rachel Khoo or Dick Strawbridge & Angel Adoree could be mentioned. So both nations influence each other, they could not deny it no matter what they say. And the English are probably a bit more cheeky with expressions like "excuse my French" or calling the French "Froggies", the French call the English "Roast Beef", I am pretty sure the French equally have some funny and less respectful terms calling the English.
Culture and architecture
The more I observe the countries, their culture and architecture, the more I understand why the English are attracted to France. Firstly, France is on the continent which is exciting in itself, because the continent is so different. Secondly, the Gallic culture is very rich and colourful, it was influenced by German and Saxon in the East, English in the West and Spanish in the South etc. Of course, the English who buy a house in France claim the weather being much better than in England plus life is cheaper but I do not think that would be enough for somebody to make such a move and investment. France has a bohemian side, life seems to be easy, funny and artistic – there is culture and art everywhere you go in France, Paris is the best example for that. The French style is delicate and elegant which applies to interior design and décor as well loved by many foreigners. Even clichés are attractive: the baguette, the breton top, barets, chansons, onion soup and good wine. Who does not like the milieu of Montmartre or of a small French village? It is somewhat exotic for an English (and non English) person…
Whilst France is exciting for English, England is exciting for the French. No surprise there: the British Isles are so different to the continent. As soon as you enter the country you can feel it. It is just different. The houses, pubs, landscapes, architecture, the kitchen and towns. They are all very different. The English have empathy, they are helpful, but they do not show their feelings easily, they prefer to hide them. This place does not show any trace of a bohemian lifestyle. Then why does the country attract millions of (French) people? The same as in case of France, but in reverse. An English cottage is exciting and romantic, the smallest pub in the countryside can appear as a piece of art, then there are the mysterious castles and manor houses and the English are very innovative and organized – no wonder they invented so many things during history. As I write these, the sign of the yin-yang comes to mind. As they complete each other, so do these nations. What one of them does not have, the other one has and of course the neighbour's grass is always greener… However, according to my observations even though the English love to travel, spend some time abroad or even relocate for a period of time (and not necessarily in France) deep in their heart they never stop loving "their England" because it is so special and there is no other country like England in the world. No doubt, the French would feel the same way about France, though.
After these notions let's make a detour in the French countryside. Having studied English architecture in my free time as an amateur, I watched the houses, the architecture and ambience in France with a different eye. To be honest, I was amazed. Let me show you three places: Villebois-Lavalette, Brantôme and Aubeterre-sur-Dronne.
Villebois-Lavalette
Villebois-Lavalette is a small village with a covered wooden market from the 16th century. There is a house on the market place which has a vertical sundial on the wall from the 17th century. There is a castle as well in the village, but we could not visit it, unfortunately. I saw quite a few houses which would need a bit of TLC, but luckily there are many which have been recently renovated. Yet, what I could feel walking around in the village is that it is dying. It seems to be deserted, there is hardly any life there in-spite of people living in the village. It is a real shame.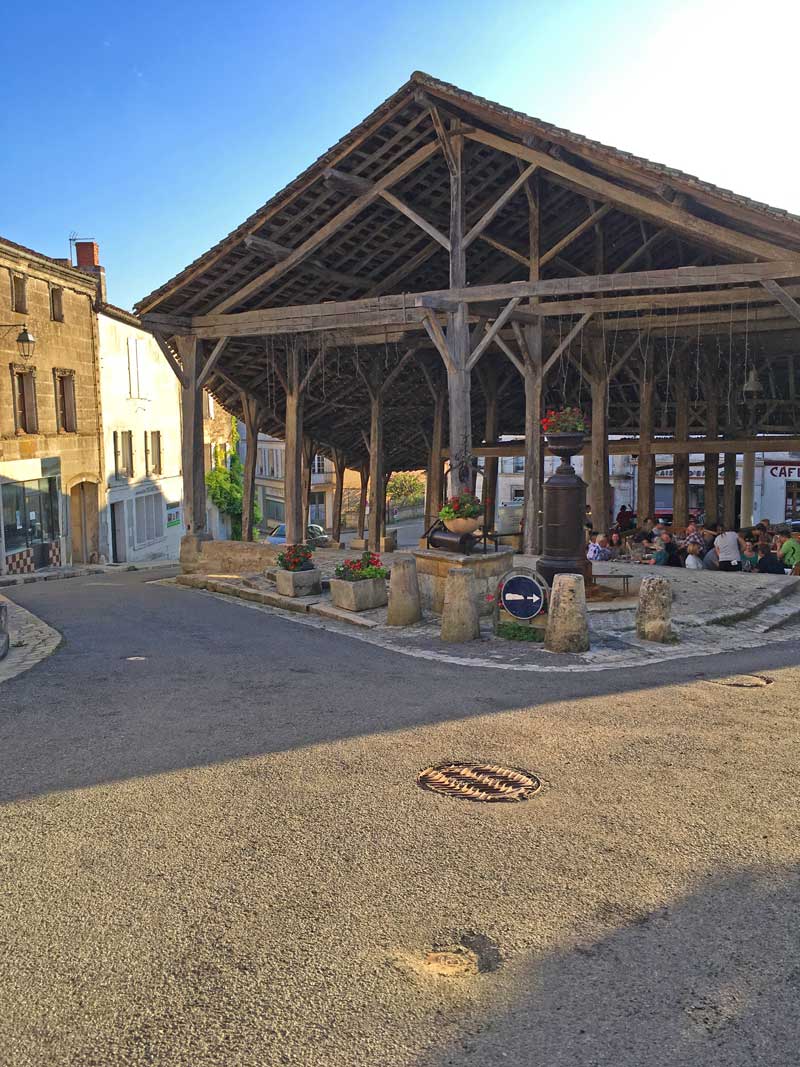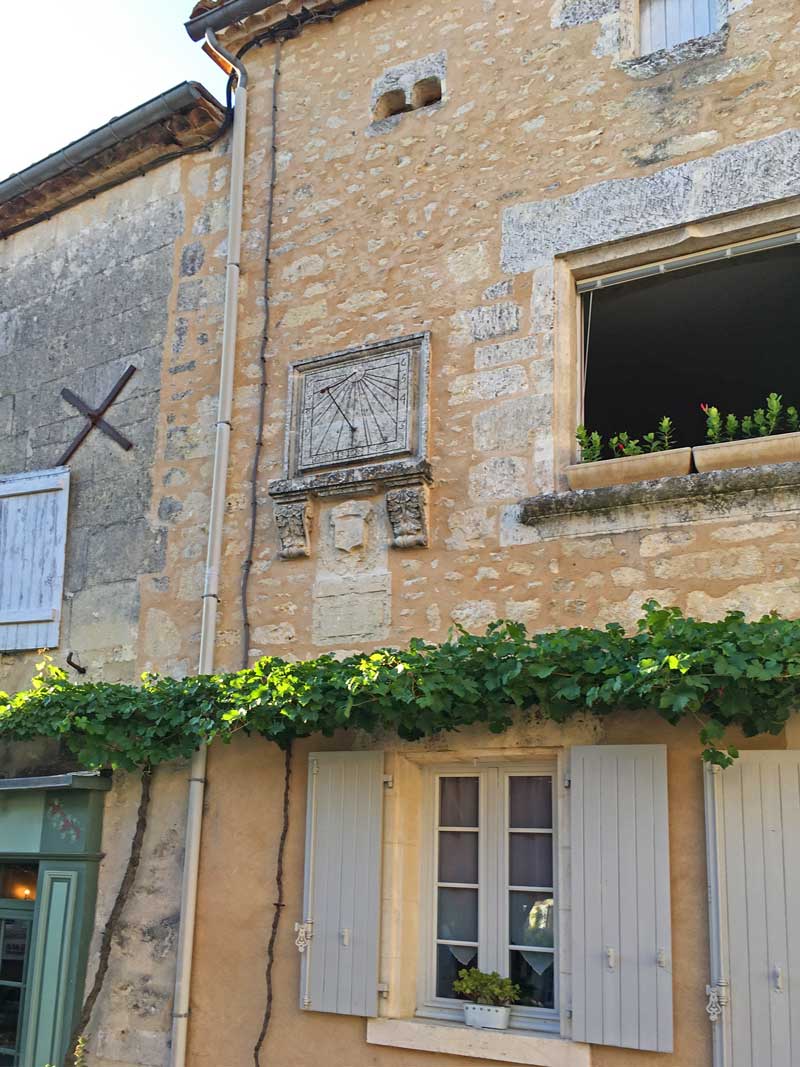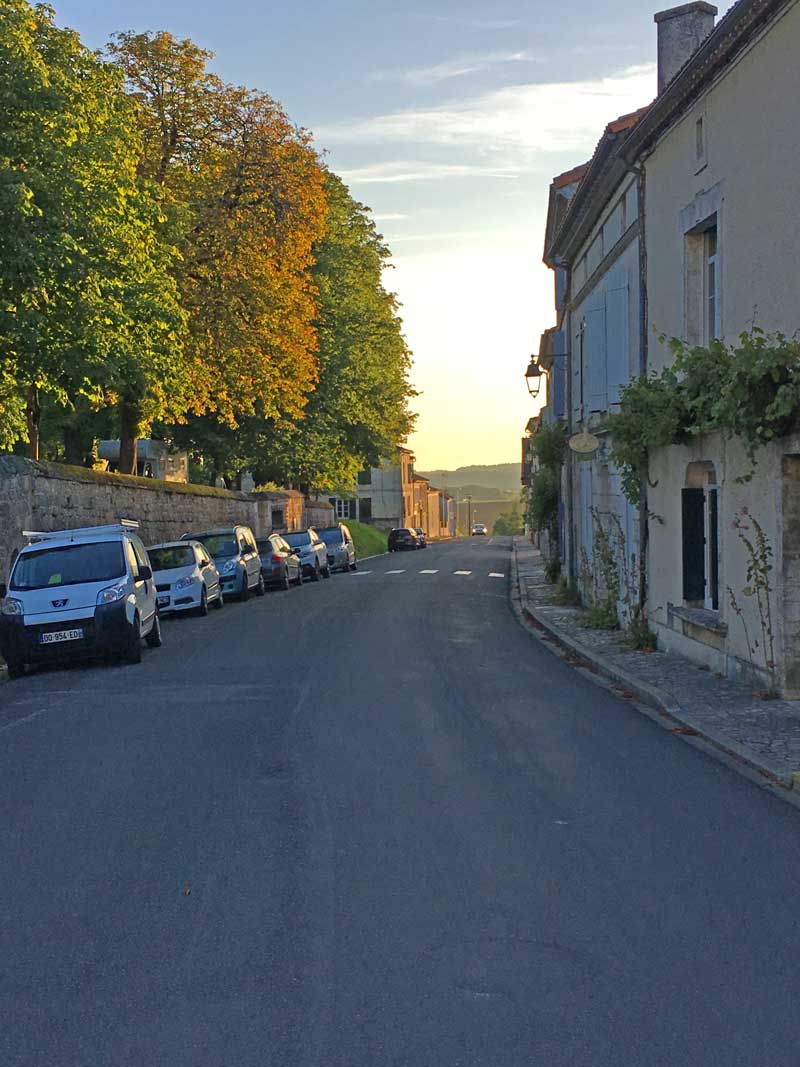 Brantôme
Brantôme on the other hand is heaving, especially on a hot summer day. I felt like I was in a fairy tale, the surroundings were so idyllic. As I was admiring the houses, I thought it would be nice to study the French architecture as well. I was just about to browse the internet about it but luckily I stopped myself in the end. It would be such a big bite for me just now, let's just concentrate on the English architecture first. Yet I could not resist from observing a few things: almost every house has a wrought iron barrier in front of the window. The other thing I noticed is how detailed the braces on the wall are. I love it. I cannot recall having seen something like that in England, but the English might have some as well, you never know. Doors here have a completely different style. If they could talk, I am sure they would tell lot of stories… The Abbey of Brantôme is beautiful and so is the Romanesque bell tower.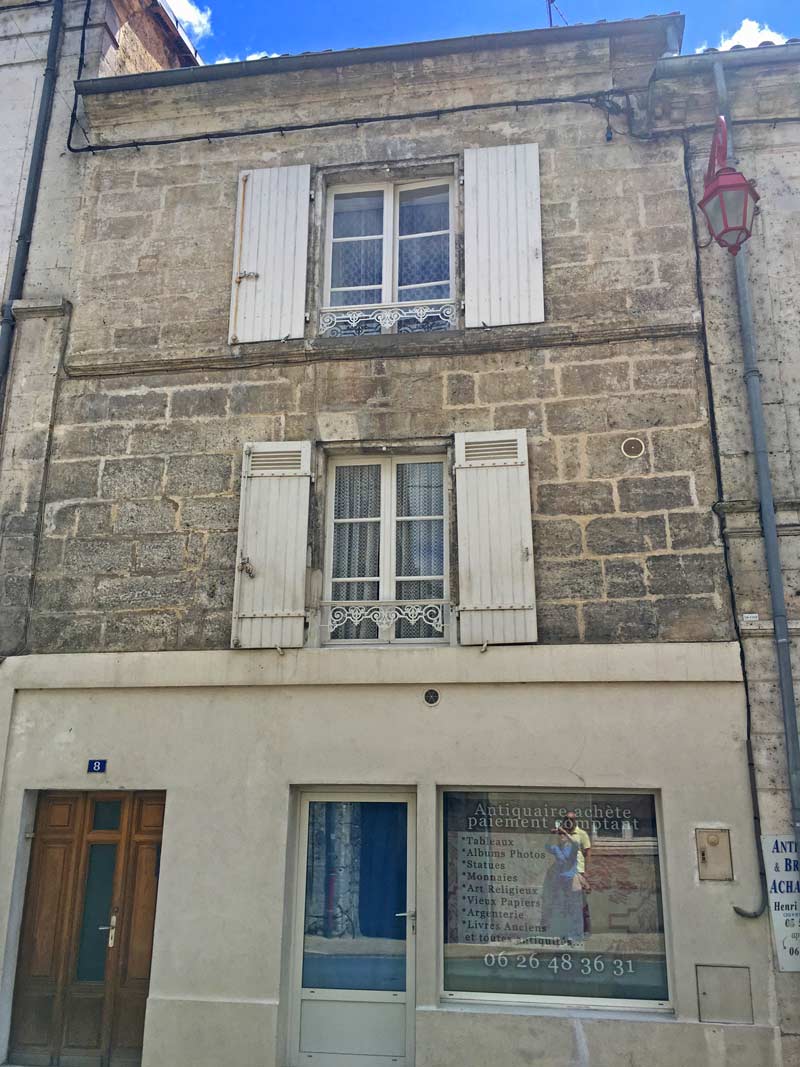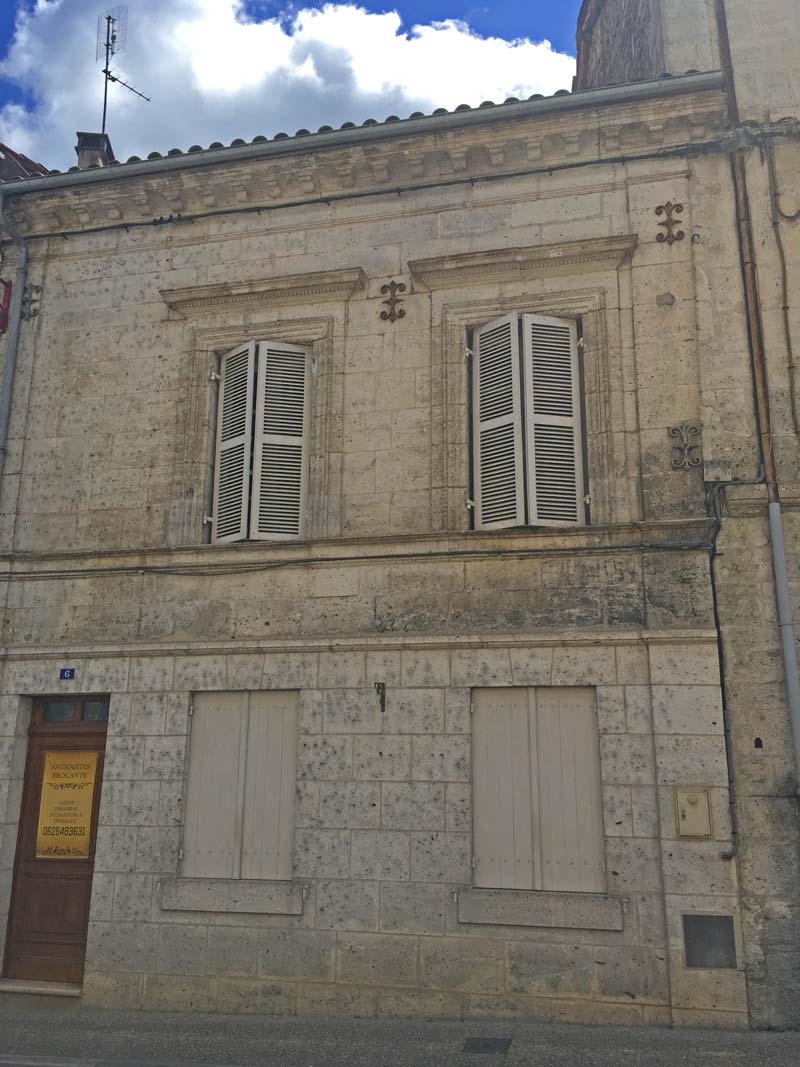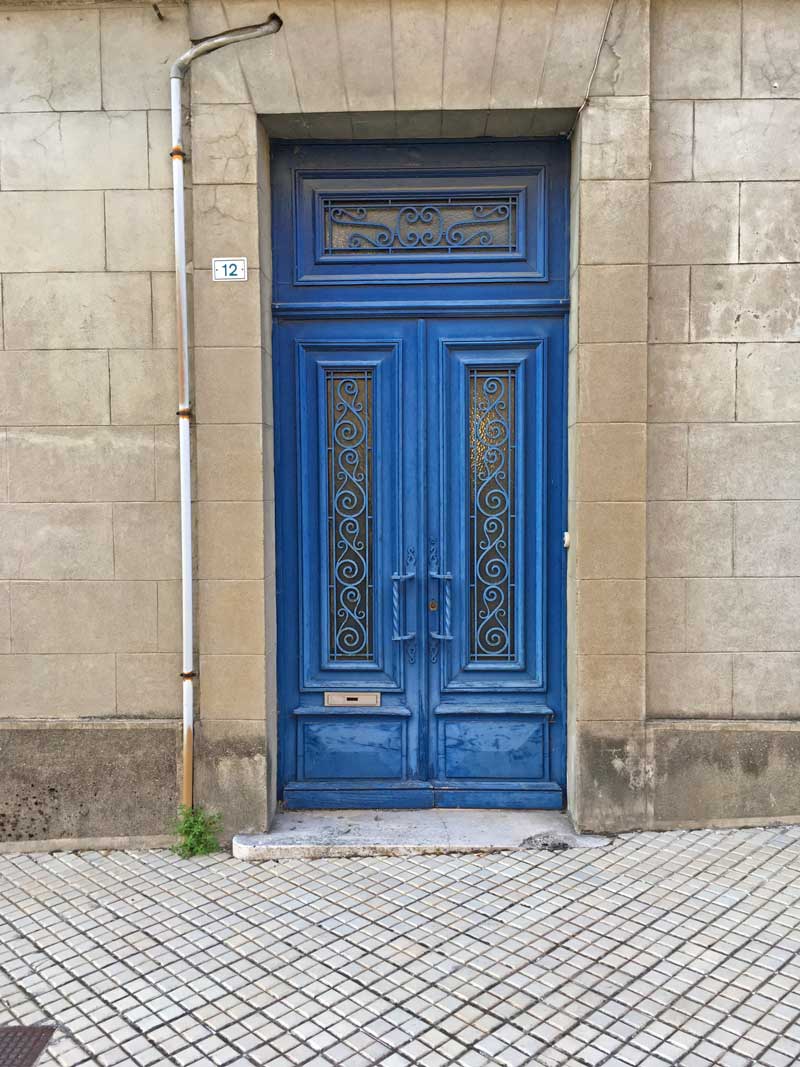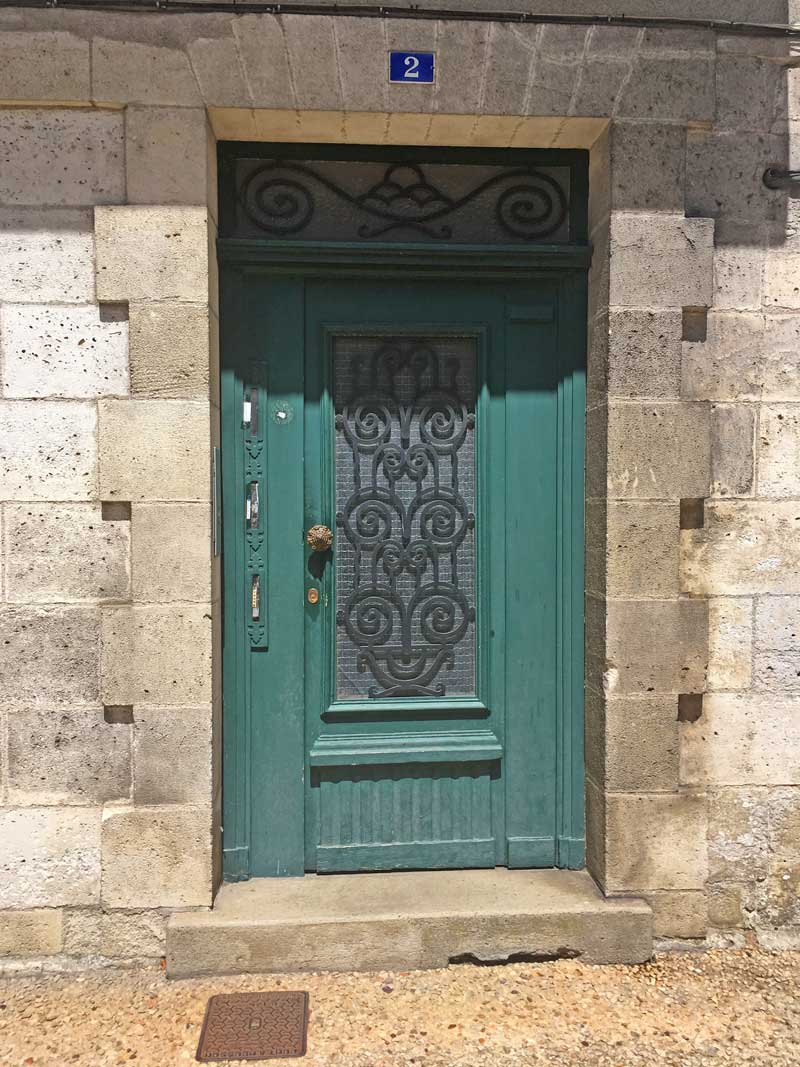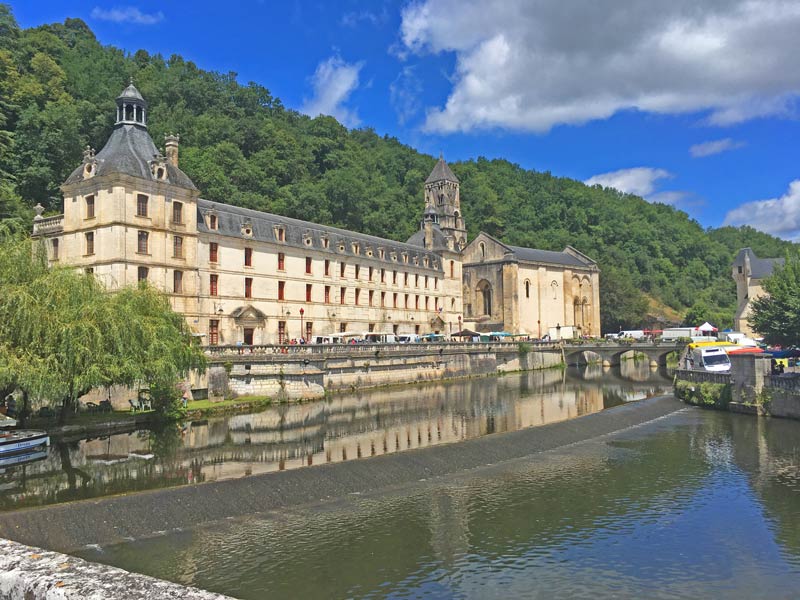 Aubeterre-sur-Dronne
And last but not least Aubeterre-sur-Dronne, an extremely exciting and romantic town with staircases leading up to the market place. It definitely has an instinctive Spanish influence. The houses were most probably built of limestone.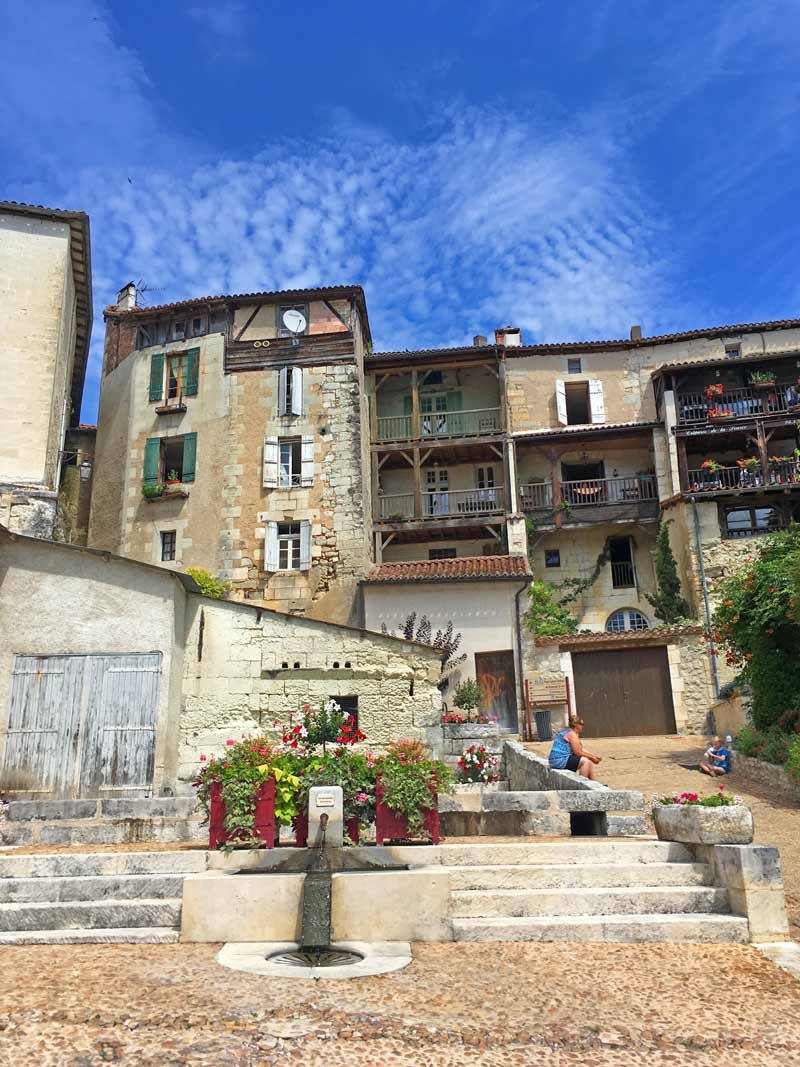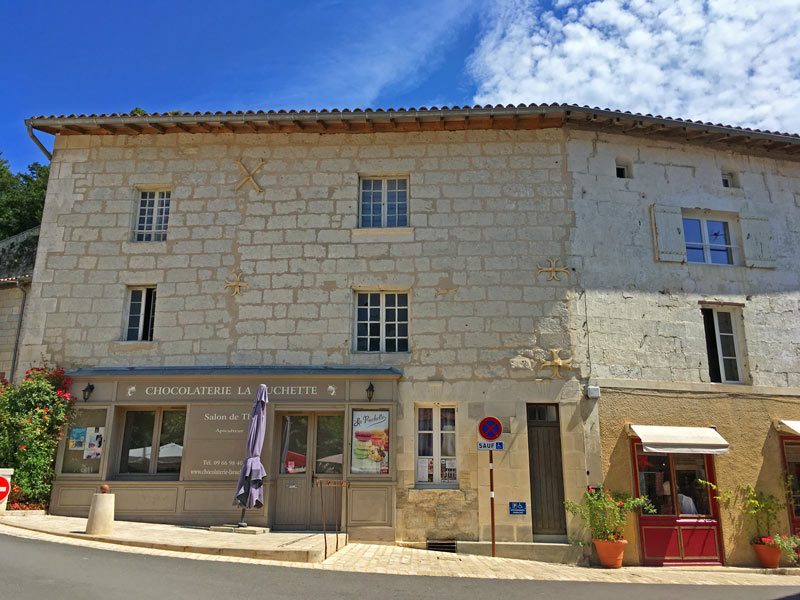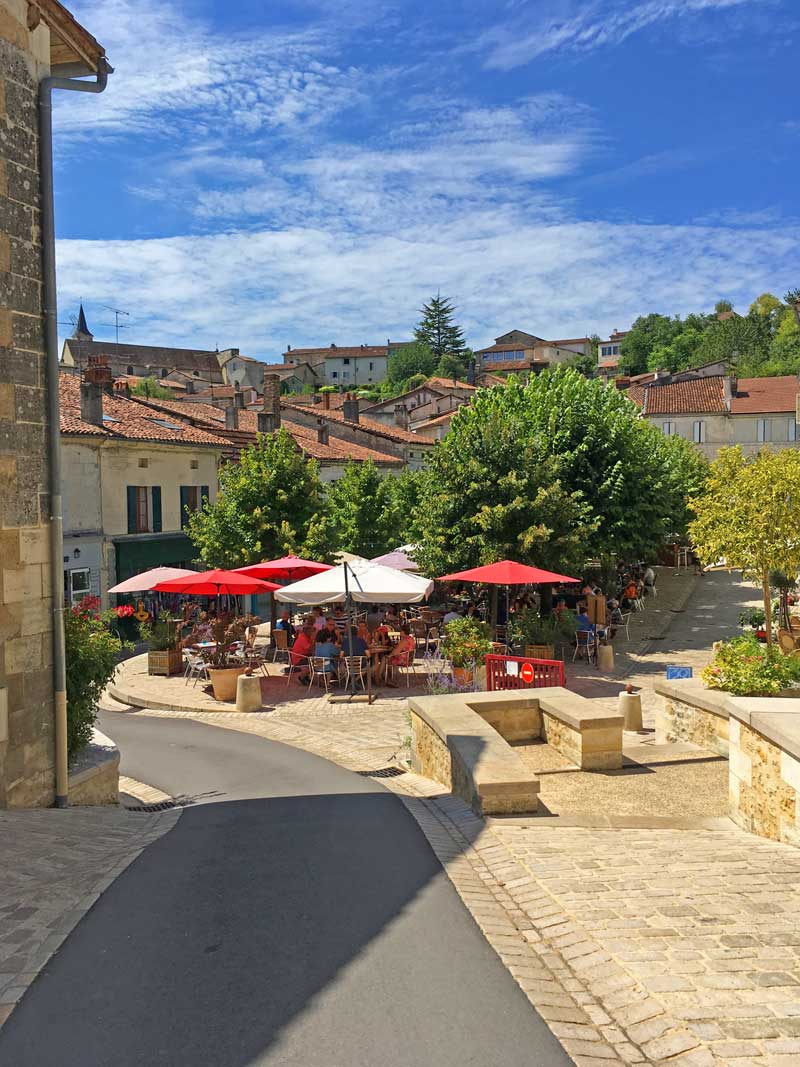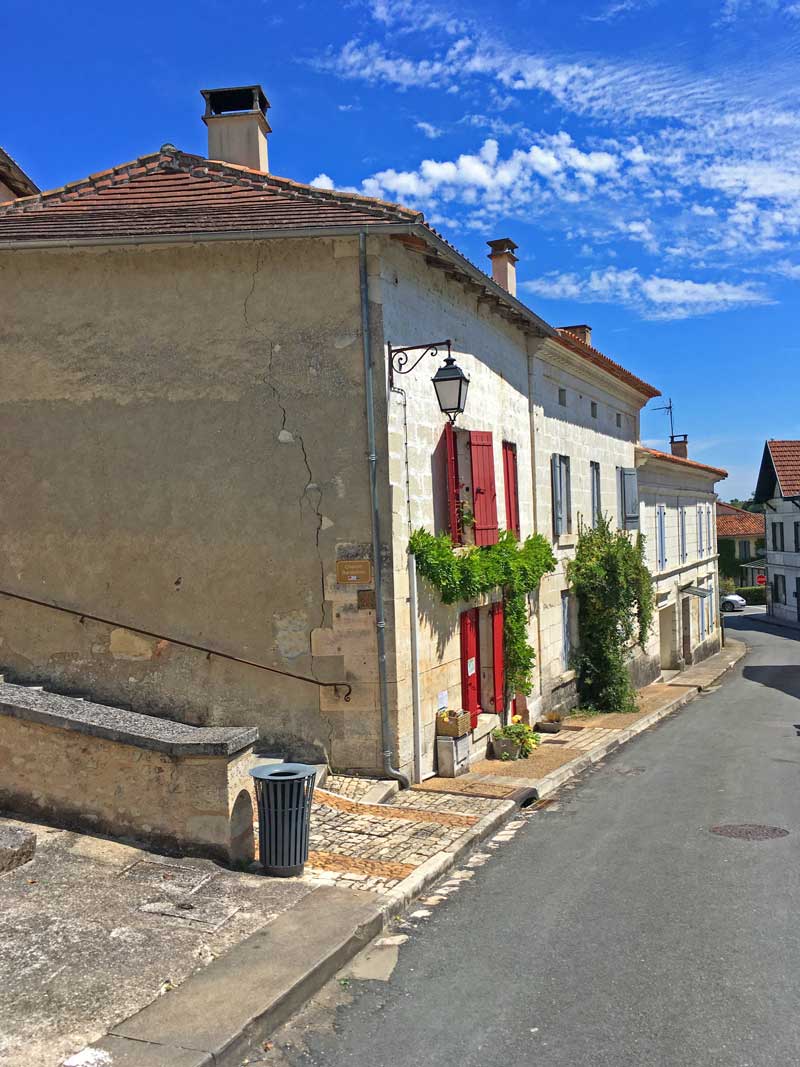 ~
It was good to get out of my own environment a little bit, to leave England behind for a few days and spend some time on the continent. A trip like this always widens my views and knowledge. Being now involved in English architecture helped me to look at French buildings in a different way and I tried to find similarities, or look at those details which I could find in an English building. Sometimes I managed, sometimes I did not, the whole trip had such a big impact on me that I could not always concentrate on details. I let myself be carried away by French houses, so that I can concentrate even more on English architecture upon return to England…