Christmas feeling with Grimm's fairy tales
I love visiting old estates, manor houses, castles, villas, parks in England and we try to go and see one a month. Not only to see building and parks in Sherlock Holmes style, but because the English are very good at presenting them in an interesting way. Their famous 'let's preserve everything attitude' definitely contributes a lot, as well as their creativity and attention to detail skills.
Of course, running up to Christmas every estate, castle and villa uses Christmas decoration to get extra visitors. There is nothing wrong in that, on the contrary. They have unique skills to create special Christmas feeling in a house, which makes you want to spend a romantic day at an estate in the countryside. So we did and popped down to Hinton Ampner in Hampshire. The house itself is not that interesting from architecture point of view, plus it does not look typically English, I did not have a wow factor and it did not make me feel as if I was in a Sherlock Holmes film. The building itself is a Georgian building, but was rebuilt after a fire in Neo-Georgian style. I did expect some Christmas trees in some of the rooms, but what we found was extraordinary.
The house was richly decorated and the theme was Grimm fairy tales and every room represented a story (tale). It was a decoration of excellence, again the attention to details was brilliant and it DID have a wow factor. Although the rooms were wrapped up in all sorts of decoration and could not be seen in their original design, it was a lovely Christmas experience which we have not had for a while. It is really difficult to describe the ambiance and put it into words, therefore I let the photos speak instead of me. (On a separate note, let me remark that Grimm fairy tales theme… again another German element in the English Christmas…)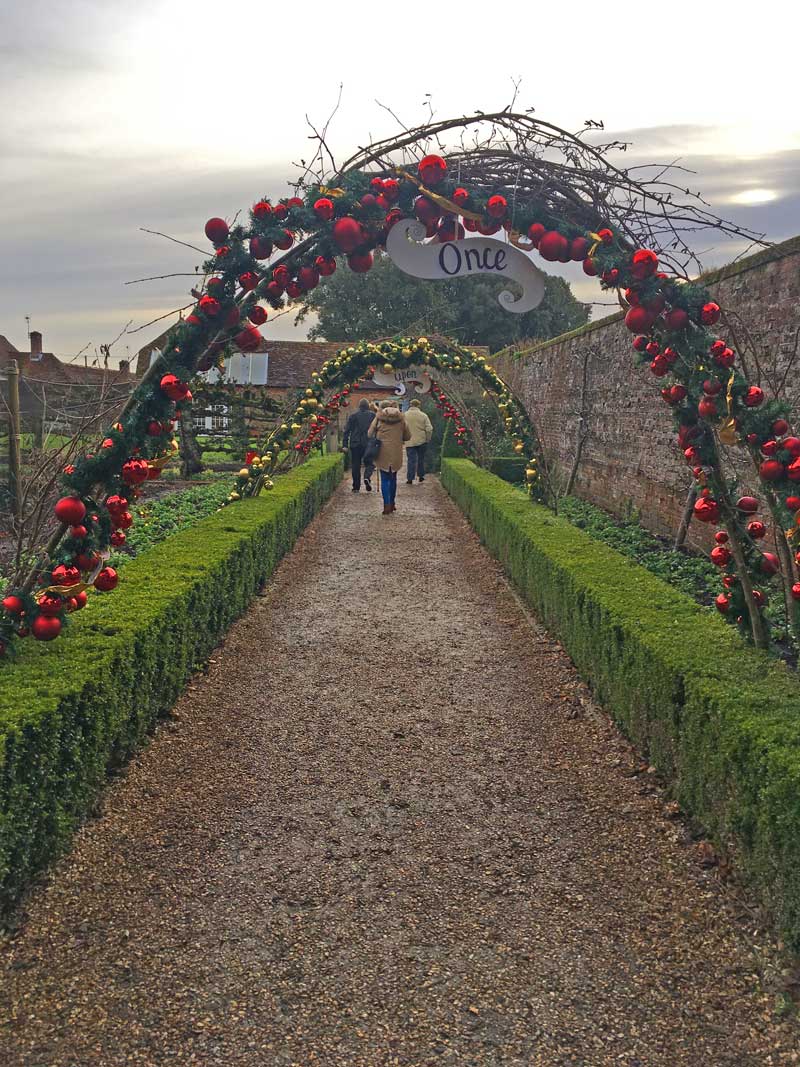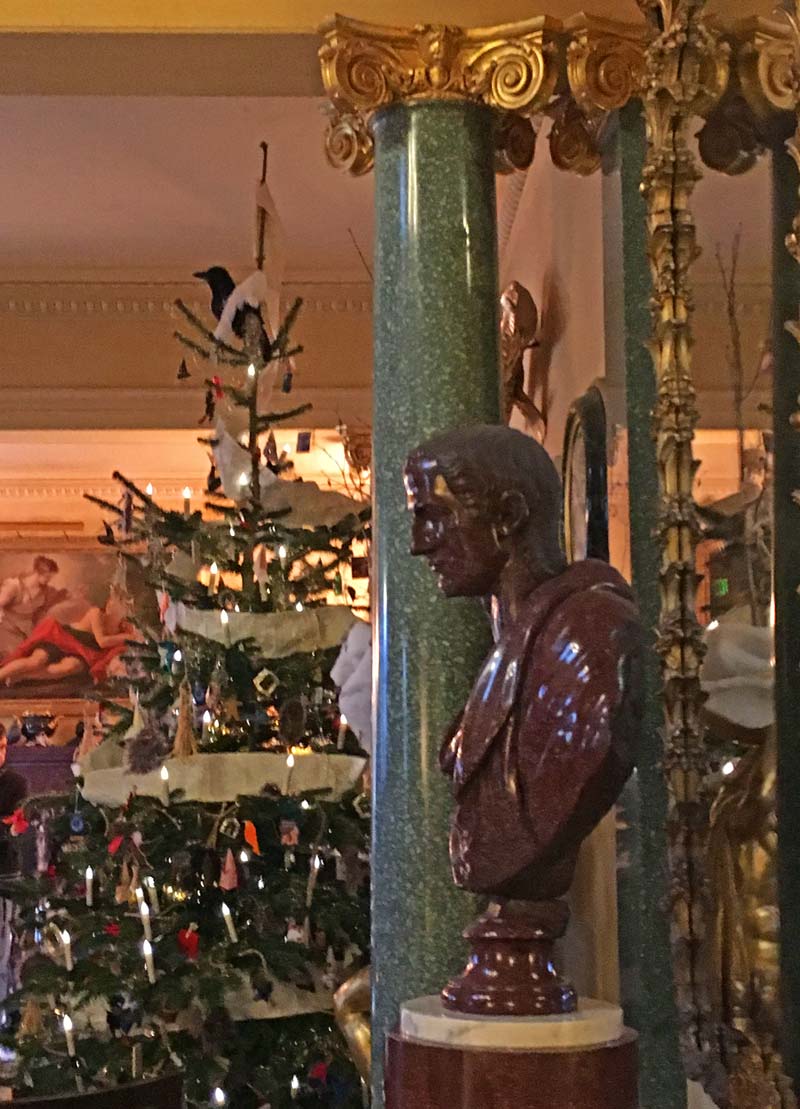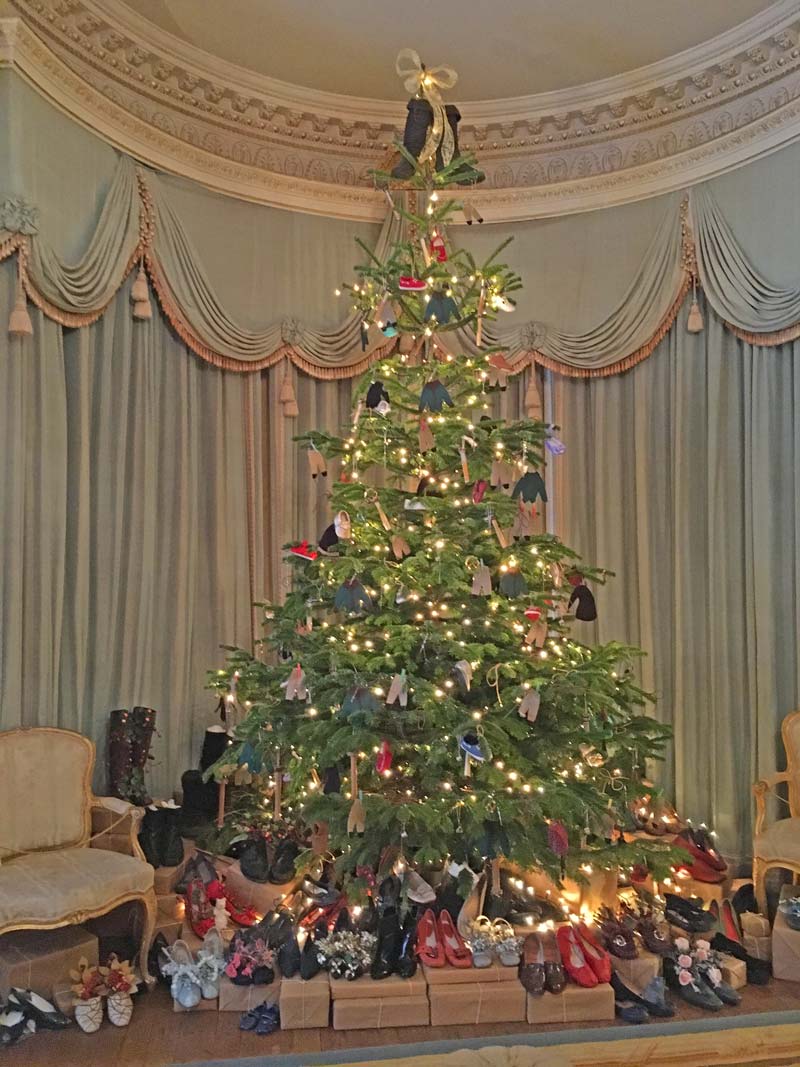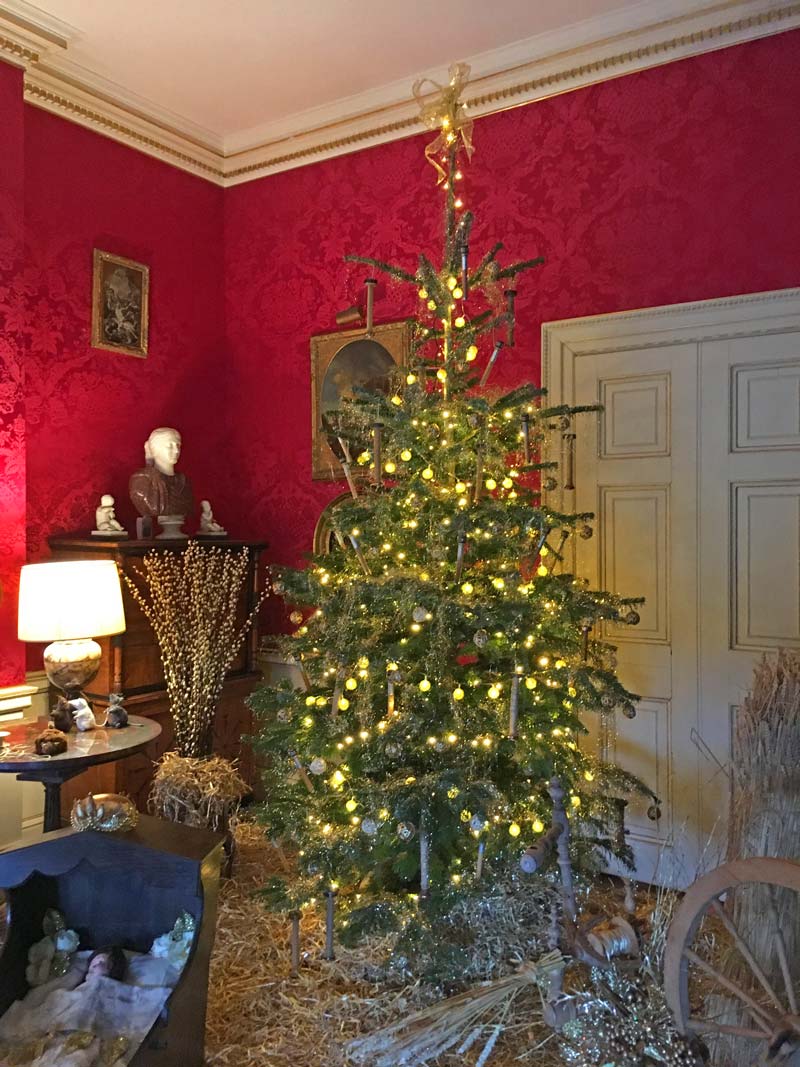 Has this decoration taken you to a wonderland…?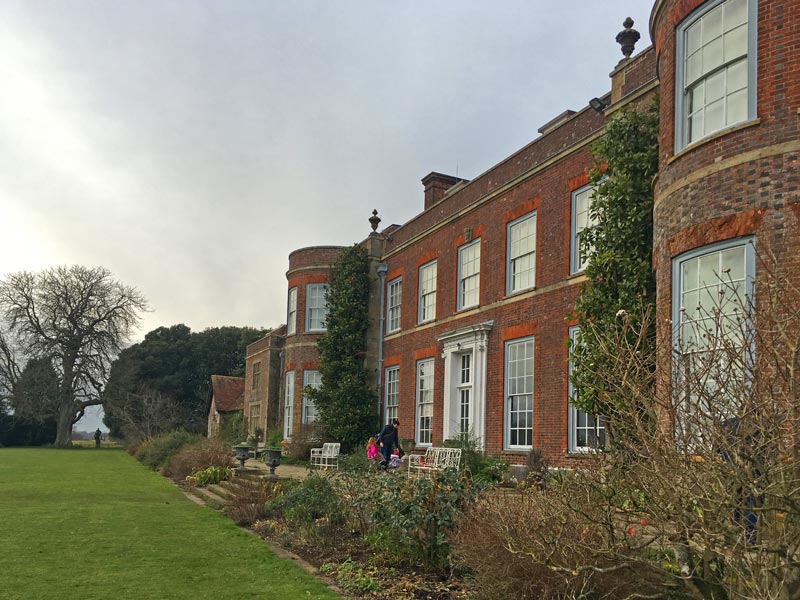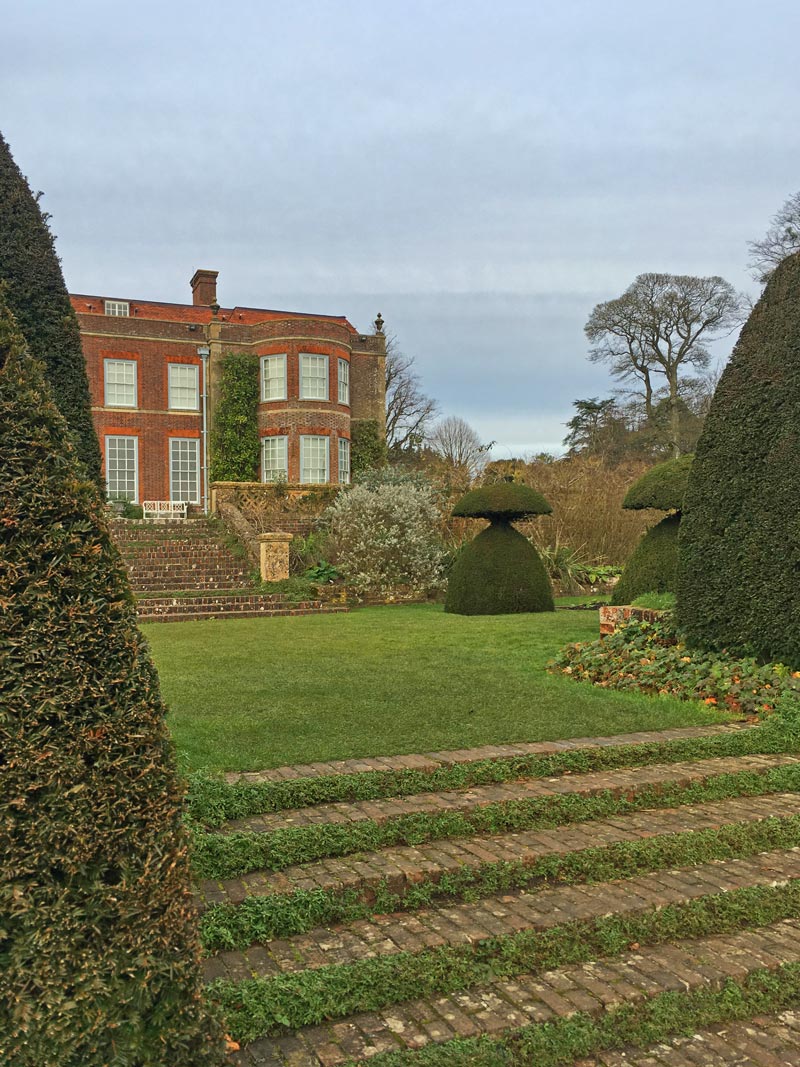 Many estates have their own church. Isn't it cute…? At Christmas the family just popped in their own church for the mess… Where you find a Christmas tree as well of course
~
It is nice to have a cup of tea and a cake after the visit… I think, now you understand better why I love visiting English estates… 🙂