English Summer Cake: Wimbledon Sponge
The English love their summer cakes with cream and fresh berries. These cakes look absolutely stunning and not only look aesthetic, but mouth watering as well. No wonder, I wanted to try to make one for a long time.
I decided during the lock-down (COVID-19) to bake a cake and I would have liked to make one using mixed berries: strawberries, raspberries, blueberries etc. But the only fruit I could get hold of was strawberries. Never mind, so I used strawberries only.
To be honest, there is nothing special about this cake: it is a simple sponge, filled with whipped cream and fruits. Yet, looking at it it appears to be so English. Especially during Wimbledon where traditionally strawberries and cream is served. Therefore, Bill and I called this cake Wimbledon Sponge.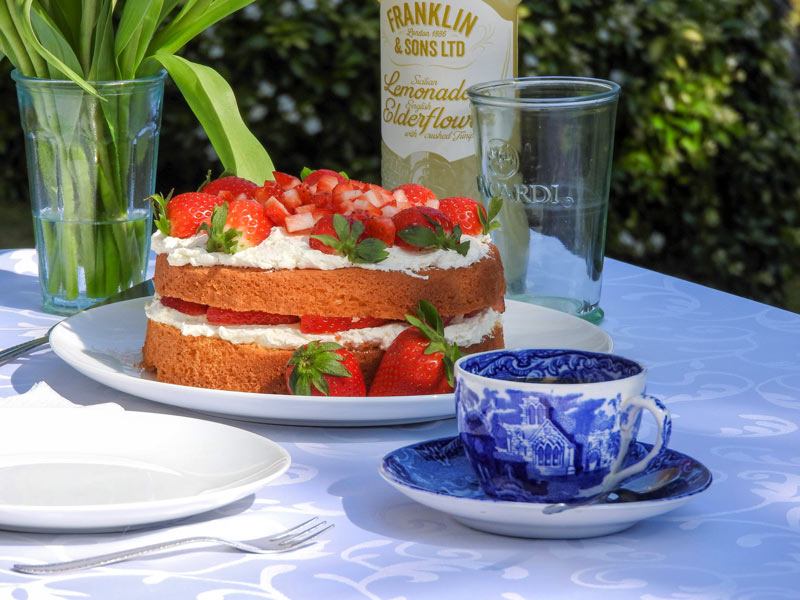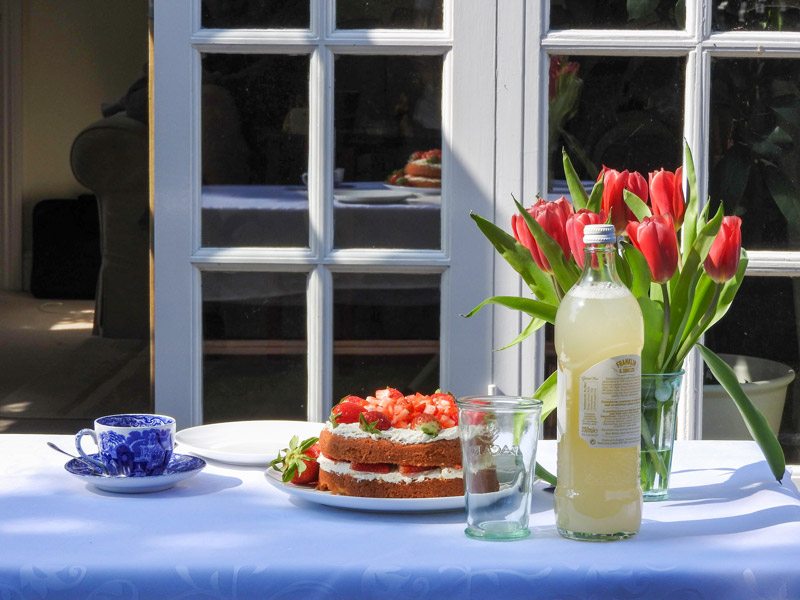 There is one remark I should make: I used hardly any sugar for the whipped cream. The reason is that if the cream is too sweet it just kills the taste of the fruit. It is important to use fresh and good quality fruits though.
If you fancy a light, summary English cake, then go for this one. You can use strawberries, raspberries, blackberries, blueberries – whatever you can find.
INGREDIENTS
115g butter
115g flour
115g caster sugar
1 teaspoon baking powder
2 eggs
Pinch of salt
Filling:
200ml double cream
some icing sugar
vanilla extract
I mixed all the ingredients in a bowl, so the butter, sugar, eggs, flour, salt and baking powder.
I pre-heated the oven (fan) to 170C and baked it for 20-30 minutes. Once done, I removed it from the oven and set it aside to cool.
While it was cooling, I prepared the filling. I whipped the cream with a hand mixer and added some icing sugar and a few drops of vanilla extract.
Once the cake has cooled, I cut it into two halves, spread one with the whipped cream and put 5mm thick strawberry slices on to the cream. Then I put the other half of the sponge on it, and spread the top thinly with cream and decorated it with a handful of chopped strawberries. For the rim I used strawberries cut in half for decoration.
Enjoy!