Like everything else in the world England is too changing. This change can be felt not only by those who visited this country 20 or 30 years ago but by those too who have been living here for a few years or visit regularly. I must admit, it's sad for me to see how the country I've always found special is changing and often not for the better. Not all the changes are positive, unfortunately – in my opinion, I must add. So let's have a look how England has changed over the past seven years.
Disappearing brands
I often have the feeling that as soon as I entered this country, most things I used to love, disappeared. Perhaps I'm a bad omen for this country…? Since I've been living here, big iconic brands disappeared – just a few to mention: BHS, Debenhams and my big favourite Laura Ashley. Well, you could claim Laura Ashley was saved at least by American investors and the brand has an online presence. However, this Laura Ashley is not the same anymore. Their clothing section was scrapped, all is available is home and accessories in limited edition. Another famous and nice brand was to become a victim of Covid as well: Oasis, however, it was saved in the end.
Then there are brands which are still trading but shutting down stores. These would include most high street fashion brands and big stores like John Lewis and Marks & Spencer. Many shops have been shut not only in the small town I live in but in the affluent Windsor too. You could say it was inevitable after covid but the truth is, many shops shut down before the pandemic. The list is the following:
My town:
Tesco Express – in a shopping mall where I would pop in on the way home after work. Not sure why it had to be shut, to my mind many people were shopping there.
New Look
Monsoon & Accessorize
Next
Clayton (cards and gifts)
Dorothy Perkins
Subway
Argos
Windsor:
Cath Kidston
Next
Dorothy Perkins
Karen Millen
Monsoon & Accessorize
Costa Coffee
Laura Ashley
Thornton's (chocolate)
Madamme Posh (cake shop and café)
French Connection
And the list is growing day by day… which lead us to the next point: retail vs online shopping.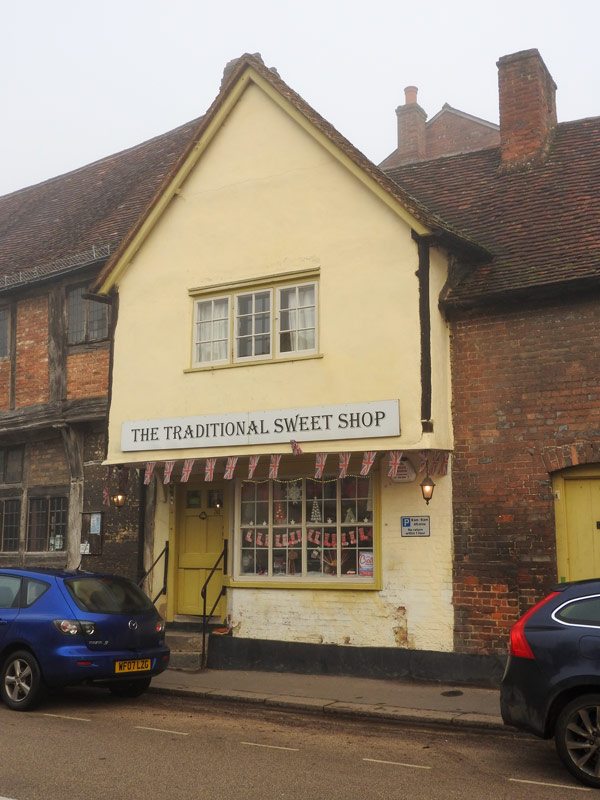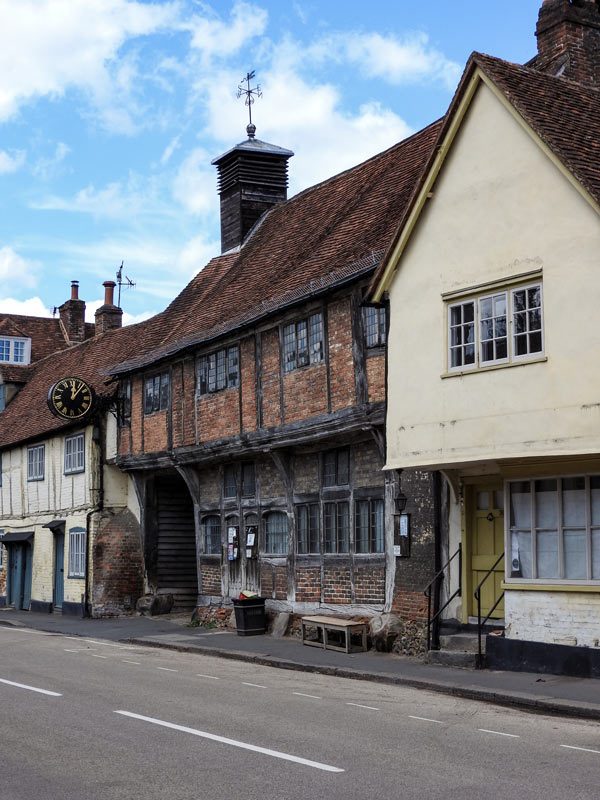 Online shopping
When I relocated seven years ago, I was shocked how popular online shopping was. I must say, I didn't like it at all and it annoyed me. I wasn't gifted with the perfect and average figure which means I always have to try on skirts, trousers let alone shoes. When we were shopping I often experienced that a certain item was available online but not in store or the store didn't have the right size. So there was nothing else to do than buy it online risking a non-fit. One of Bill's business partners once said that his wife always orders three different sizes of everything and sends back those which don't fit. I couldn't do that not only because I would need to spend three times the money of a skirt or pair of trousers, but also because I'd be sick of the idea of the carbon footprint I'd leave with sending products back and forth. Last but not least, the majority of the brands offer a 30 days money back guarantee which means they are using my money for 30 days. Well, no thanks very much.
However, sometimes this is the only option, unfortunately. Once I wanted to buy a new pair of trainers and I went to three different shops to try them on. I was told in every shop that they don't keep size 3 (EU 36) in store, it's only available online I have to order it. To my mind it's discrimination.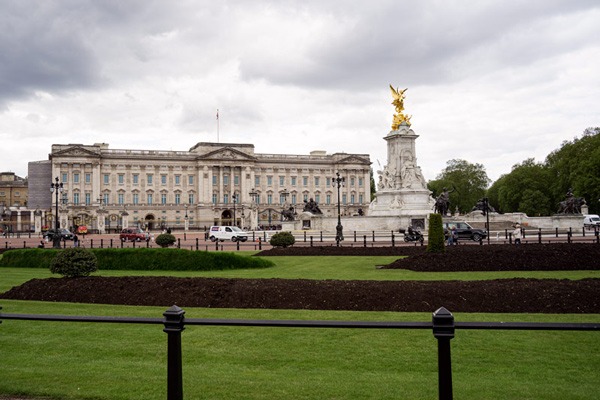 Retail
Retail has been dying years before covid hit, but there's a contradiction here. When covid broke out and shops were closed, everybody said how much they missed shopping in shops and they were sick of online shopping. It appeared people realised visiting shops is not that bad after all… To my mind this was just a short lived nostalgia. Fact is, people are comfortable and getting lazy and want everything instantly. And most brands offer next day delivery, so online shopping is better after all.
One thing I really don't understand is that more and more shops appear on high streets and shopping malls selling cheap and low quality clothing and shoes mainly from China and Turkey. In that sense England starts to look like shops in the underground at Nyugati Square in Budapest. I'm not kidding. I would have never thought this in my wildest dreams that England will ever look like this. Of course poverty is everywhere, England is no exception. More and more people can only afford cheap things and of course you can find good deals and a good find in these shops from time to time. But I've never seen any customers in these shops and I would tend to think that even those in need would prefer charity shops to these low quality product shops. (I might be wrong though…)
Grass cutting
When I came to this country I found everything was organised and clean. Perhaps except roundabouts where you normally find litter on the side of the roads. But grass was always cut by the side of motorways, main roads and in villages. Bill, however have been complaining for years that branches haven't been cut for a long time and traffic signs weren't visible. Well, since the pandemic roads are being neglected, even in some villages I must say. Of course there's the comfortable and good excuse of leaving the grass wild for pollinators but to my mind it can't always be the excuse and certainly not in communal areas. I think councils simply don't have the financial resources and workforce to have it done. Sad. Of course this is not the most important thing in the world especially not during a pandemic, but now, after the pandemic when things are getting back on track, this is still not sorted and I just noticed.
Healthier dishes
England is slowly but surely switching to healthier dishes. This is reflected not only in the vegan and vegetarian options on pubs' menus, but in the growing number of small vegan cafés and hotels' breakfast choices. Also famous cooks are now cooking healthy dishes on television. I have often seen at breakfast when staying at a B&B that sausage was replaced with a vegetarian sausage or spinach was added to the full English breakfast. Needless to say that witching to healthier options is a positive change.
Traditional dishes
Traditional dishes tend to go out of fashion and I can understand why some do. For example the Christmas pudding is a lovely dessert but it's overly sweet and rich. No wonder people, especially the younger generation prefer chocolate mousse or soufflé. Christmas turkey is often eaten without stuffing these days too. This is not a bad change either, however, I do think that national traditional dishes should be preserved and celebrated.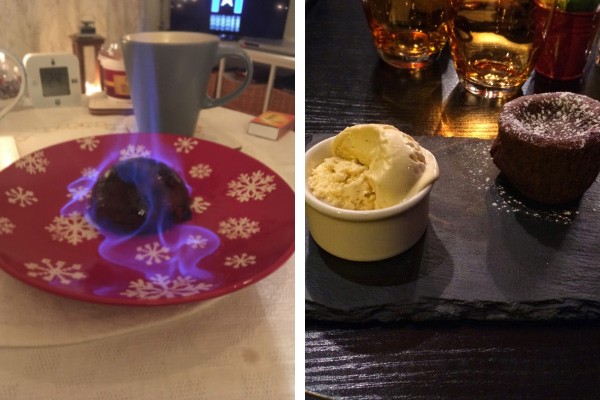 Weather – especially rain
Most people associate England with rain and fog. The general perception is that it's always raining in England. Well, not anymore. Climate change takes its toll in this country as well and as a result we don't have enough rain. Everything is dry, the grass is not green every summer anymore and it's becoming a joyful event, when it finally does rain. Of course, in some years there are floods up North due to heavy rain, but generally speaking I think it rains less and less in England.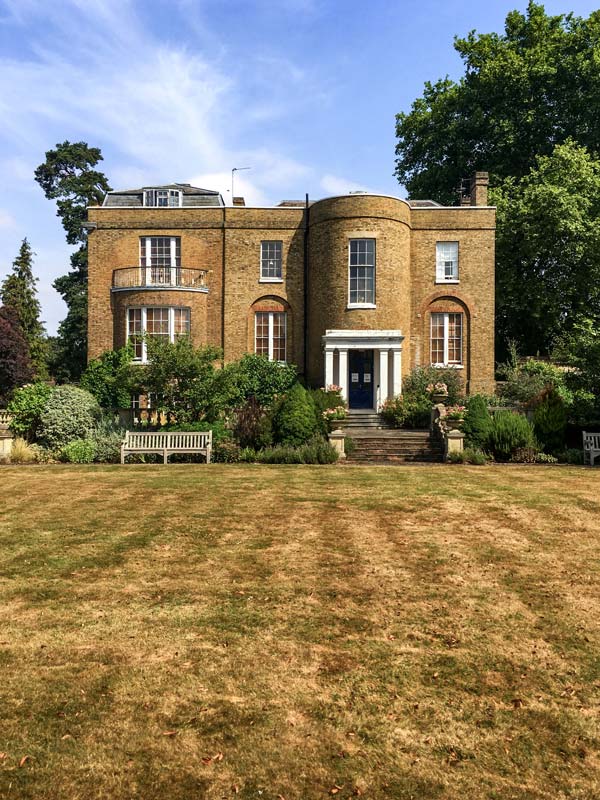 England is changing for sure
Of course you could say all these things are global phenomenon and not England specific, and I wouldn't argue with that. At the same time as I live here I tend to observe things that are changing in this country.
Changes normally bring good things, even if it's difficult to go through changes. Time will tell if the changes this country is going through now will bring something better and nicer. Fingers crossed they will!