How I threw £12 out of the window
I have never been to the US. They say everything is huge in America and shops are massive. Well, as for me, sometimes I struggle to navigate even in European and English shops.
Those of you who know chronobiology will probably smile when I say being a phlegmatic (temperament) I often find myself standing in a shop staring at clothes and trying to take everything in and find what I need. I simply get lost and are unable to scan the place.
I have not yet managed to get used to the good, old English weather (I wonder if I ever will…) and wanted to by (hosiery) tights in spring. It was not too cold anymore, therefore the 40+ denier thickness was too warm, but it was still chilly and could not wear stockings. All in all, I needed a few pairs of basic, 20 denier tights. (Wearing no tights or stockings in springtime is out of the question, I have no idea how schoolgirls survive in skirts wearing no tights…!)
So I decided to buy a few pairs as had none left and went to M&S. I though it would be fairly simple, but was shocked and sighed when I saw the section of the tights: 4 display stands full of tights. "OMG…!", I thought. I started to look for what I needed: a simple, 20 denier pair of tights, one in nude colour and a slightly darker one. In the end I managed to find one of each colours and guessed the sizes only as every company has different sizes, plus, I always struggle to decide since I lost weight.
As I was standing there looking at the boxes, I could not believe the price: £6 each! (Just to put it into perspective, in Hungary you can have a decent quality pair of tights for £1.) Alright, it is what it is, in this case I only buy one pair of each colour. How wise I was doing that!
A few days later I wanted to wear tights with my skirt and put on the slightly darker new one. When I got to my foot, something was not quite right… It was open in the front!
What on earth is this…?
I had a closer look and the stitches implied it was open on purpose, so looked at the packaging and it said: Peep Toe Tights. "Wow! I have never seen that sort of tights!" I was genuinely surprised as this combination sort of contradicts the fashion rule which says you do not wear peep toe shoes with tights… It is not right either way: if I put on these tights and wear a peep toe shoe, why would I want my toes be naked and have a different colour…? I do not understand…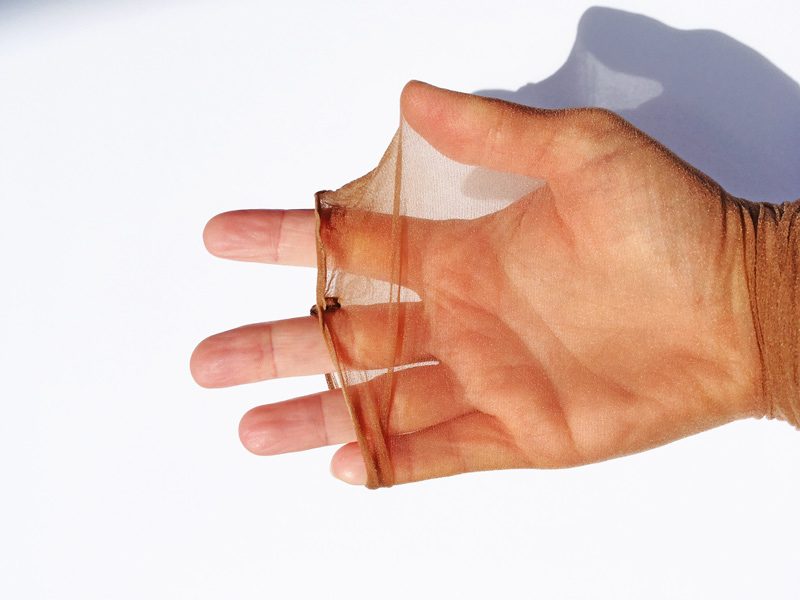 After this surprise I thought to check the other pair as well. "Hm… It has a slightly lighter colour than I wanted", I moaned. I pulled it on my arm instead of my leg to save time and energy just in case it was not right either. And it was not! This had a non-slip sole! At this point I had to laugh. Who would want to wear non-slip tights…? And what sort of shoes require non-slip tights? I could not think of anything else than high heel sandals, but again: you do not wear tights with sandals and open shoes… Ouch…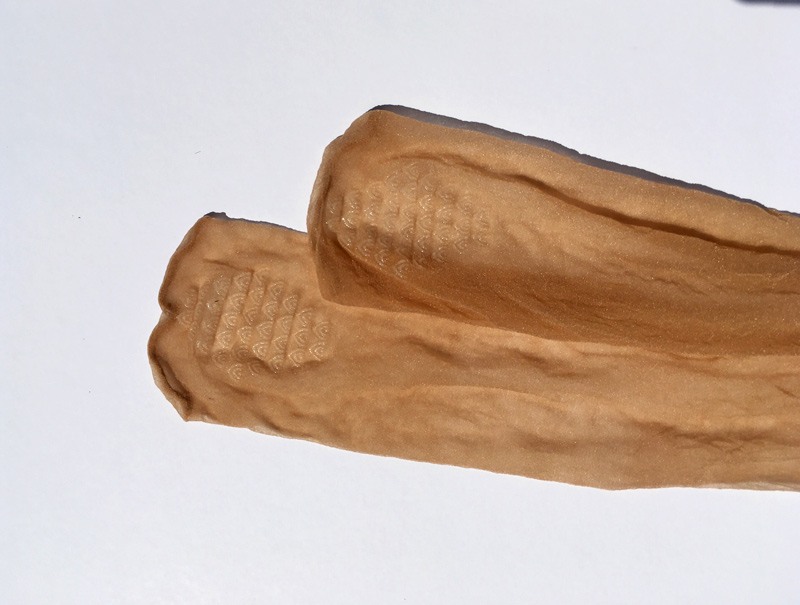 What I finally put on, I can not recall, but neither of the new tights, for sure. Lesson learnt: it is not enough to check the photos and images on the packaging and check the colour and sizes, you have to READ what is on the box!
~
So this is my annoying but funny story and how I threw £12 out of the window.
What shopping failure did You have?
PS: On top of this, both above mentioned tights were 5 denier. 😀