Two geniuses in the Thames Valley
There were many talented people who lived in the Thames Valley but there were two geniuses who have connections with Maidenhead: the greatest figure of the Industrial Revolution, the civil engineer Isambard Kingdom Brunel and the romantic painter, Joseph Mallord William Turner.
How are they connected with Maidenhead?
1) Isambard Kingdom Brunel
South to Maidenhead Bridge is Brunel's so called Sounding Arch built in 1839. Because of its low arches everybody had doubts that the bridge would stand and was thought to collapse. The two main arches have a semi-elliptical shape, each having a span of 39 metres with a very low rise of 7.4 metres, therefore Maidnehead Railway Bridge is the flattest, widest brick arch bridge in the world. Wasn't Brunel a genius?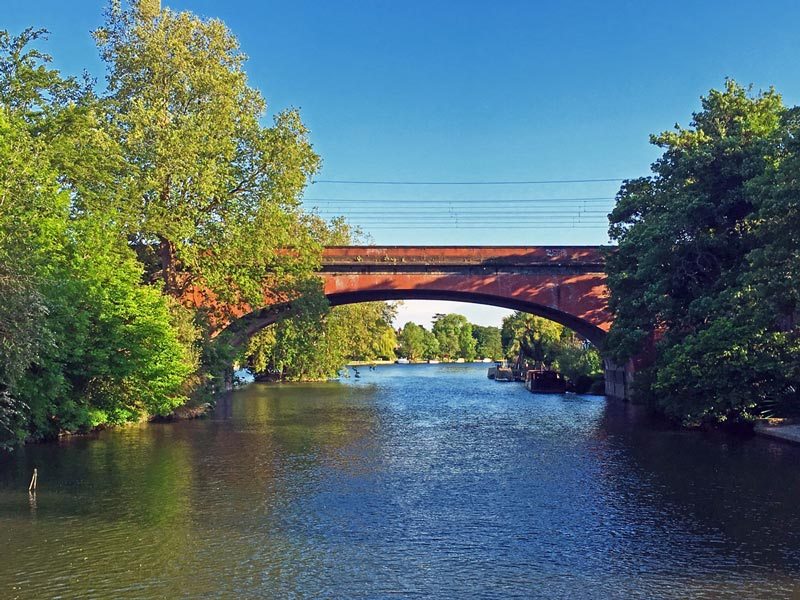 2) JMW Turner
There was a railway mania in the 1840s and with the fast spread of the railway more and more people travelled. The English art critic and Turner's champion said, Turner was travelling by train through Maidenhead in a storm when he stuck his head out of the window. The artist became excited by the steam, the speed and the rain and inspired him to paint one of his most famous pictures: rain, steam and speed.