Perhaps it is less of a surprise that the English aristocracy is full of eccentrics. Of course, there are eccentrics everywhere in the world, but I could not think of any other country that would be as famous for their eccentrics, as England. In this post I am going to highlight five English eccentrics.
Francis Henry Egerton, 8th Earl of Bridgewater
Let's begin with Francis Henry Egerton, the 8th Earl of Bridgwater who had several oddities. Although the earl had a beautiful estate, Ashridge House in Hertfordshire, he relocated to Paris where he bought a luxury hotel at, 335 rue de Saint-Honoré which he called Egerton Hotel. Quite why he left England, nobody knows. Some suggest he had an illegitimate child on the way, some believed his health required a different climate, but none of the theories have been justified. There is nothing strange about that so far, is there? It is not strange either that he had cats and dogs. But I am sure you find it extremely strange that he had dinner every day with his cats and dogs sitting by the dining table and the animals wore clothes and shoes! Footmen had to hold an umbrella above dogs during their walk and if indeed the dog ran, the footman also had to.
Perhaps the oddest thing was, he wore different shoes every day, then in the evening he then put them next to the pair he had worn the day before. You can imagine the rows the earl had full of different shoes. Why did he do it? Well, he said, he could calculate the date and work out what weather had been like on any particular day from the amount of mud or dust on that pair of shoes. Although the earl went to Eton and studied in Oxford, the penny did not drop for him that keeping a diary would be enough for this exercise. 🙂 I am sure you are not surprised he never married and when he died in 1829 the title became extinct.
Adeline, Countess of Cardigan and Lancaster
Let's continue with a lady, Adeline, Countess of Cardigan and Lancaster who shocked the Victorian society by living openly for a year with Lord Cardigan who was still married at the time. The relationship was a scandal and high society shunned her and Queen Victoria refused to have her at court. Adeline married Lord Cardigan in 1858 after the lord's wife died.
The marriage lasted for 10 years until the earl's death. The countess had many marriage proposals, one was from Queen Victoria's favourite prime minister, Benjamin Disraeli. Although the countess liked him very much, she turned him down as she could not stand Disraeli's bad breath. (Not sure how Queen Victoria would have reacted, had they married…) Instead of Disraeli, the countess chose a Portuguese nobleman, Dom António Manuel, Count of Lancaster. As a consequence she became the Countess of Lancaster which caused Queen Victoria some headaches, because she used to travel incognito in Europe as the Countess of Lancaster.
Hang on a minute, that's not eccentric at all you could say. Well, the countess became more of an eccentric in old age. She smoked cigarettes in public which was scandalous at the time, she wore old fashioned dresses at her own balls and organised steeplechases in the local graveyard. She also kept a coffin in her house in which she would often lay in and asking for opinions about her appearance. In the end she went bankrupt and had to sell her horses, carriages and many of her clothes. This however did not put her off of riding in Hyde Park wearing her husbands red military trousers, a Louis XVI coat and a tricorn hat and thick make up. I must admit, she reminds me of Lady Lavender in 'You rang, M'lord?'… 🙂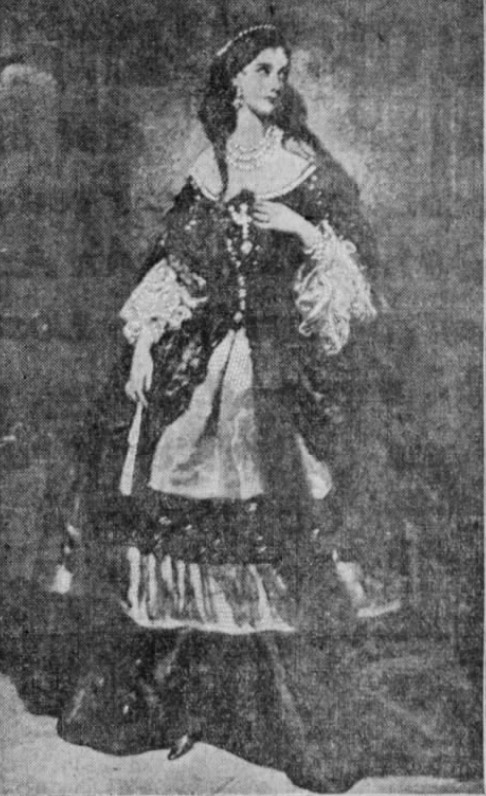 Henry Cavendish
Henry Cavendish was a serious man, member of the Royal Society, interested in chemistry and physics and on top of that he came from England's two wealthiest and most influential families. The fact he lost his mother at the age of 2, probably explains why he became an eccentric.
He was a notoriously shy man and found it difficult to get along with people and hated talking to them. He left notes in letter boxes for his servants around his house in Clapham. When he once met a maid on the staircase, he was so shocked that he built another staircase for his own use. He also chose to die lonely: on his death bed he told the servants he had 'something particular to think about and did not wish to be disturbed.'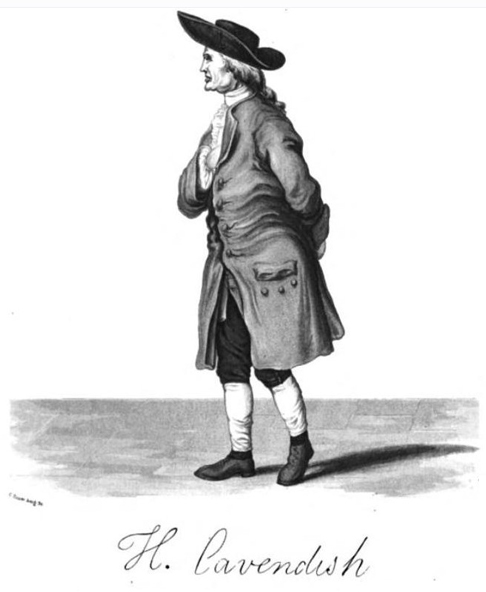 The Green Man of Brighton
Let's continue with another Henry, Henry Cope, simply called as the Green Man of Brighton. The supposed son of Sir John Cope of Bramshill House loved the green colour so much that he wore nothing other than green! He wore green pantaloons, green waistcoat, green frock coat, green cravat and even his portmanteau, gloves and whip were green. He ate nothing but green fruits and vegetables and painted the walls of his rooms green too. Needless to say, the upholstery and the curtains were also green. You can imagine how people were amused by him when he walked on the promenade in Brighton…
On one occasion there was an ironic little poem in the local newspaper about him (saying that even his brain was green) which allegedly made him fall off the cliff on the beach. Whether it was an accident or a suicide, nobody knows. He survived the incident and his friends put him into St Luke's Hospital for lunatics in London to keep him safe. Sadly, nobody knows where and when he died.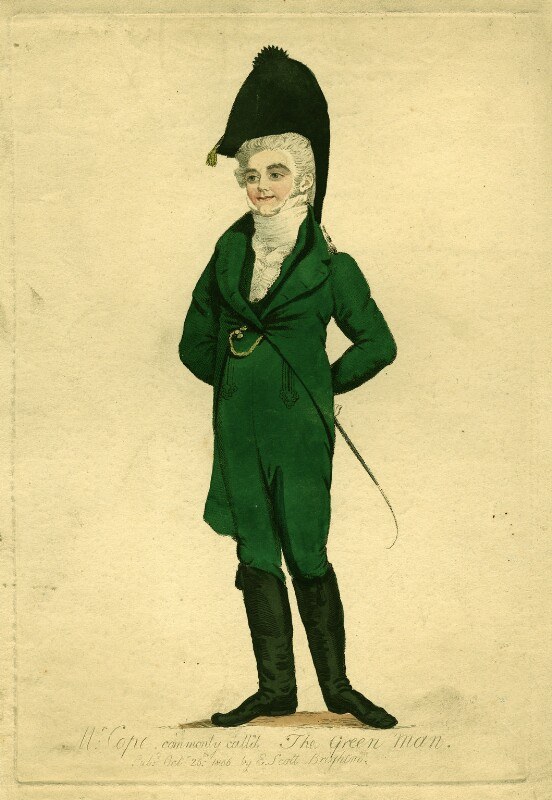 John Christie
John Christie (not to confuse him with the serial killer John Christie) is the icing on the cake. I think! Christie was born into a wealthy family and went to Eton and Cambridge. He became an opera fan and when he inherited Glyndebourne Estate, he built an opera building next to the house and established Glyndebourne Festival in 1934. This is all fine and dandy, where is the problem then?
Well, Christie decided to wear white canvas tennis shoes with his formal evening dress because he felt more comfortable in them and at his dinner parties his guests were often dressed in the folk attire of Tirol. He also liked saving money by buying in bulk, so on one occasion he bought 2000 pairs of cheap plastic dancing pumps – not that he would wear that sort of stuff but he thought it might be useful. He tried to sell them to members of his London Club – little success of course.
On another occasion he returned from shopping with 3 umbrellas and seven sets of silk pyjamas. His wardrobe contained 230 suits, 132 pair of socks and 180 handkerchiefs. When his office manager asked for a typewriter, he said 'buy half a dozen – I am sure we will need them.' 😀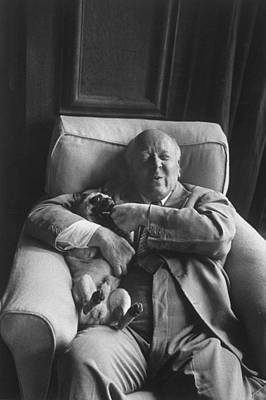 ~
When we were on a day trip in Dorset many years ago, Bill took me to a lighthouse by the sea. Although it was summer, it was a chilly day with the heights of 17-18C. I wore jeans, a cardigan and a rainmac to protect myslef from the wind by the coast. As we were walking around the lighthouse, we saw a couple sitting on decking chairs wearing cozzies. I can clearly recall myself saying: 'Oh dear, they are crazy!' Bill reaction was: 'No, they are English.' I know he would think the same about the eccentrics… There is nothing wrong with them… They are just English… 🙂