If it is March, then Crufts!
Alright, but what is it?
When I first heard the word Crufts something like 15 years ago, I had no idea what it was and I associated it with Krafts, the chocolate brand, or the word "crafts". I asked one of my friends the other day what he associated Crufts with and the result was similar: 1) Karfts Jacobs, the chocolate brand, 2) the German word "Kraft" meaning power and 3) the German word "Kraftwerk" meaning power station or the German electric band. Because I had a dog, the meaning of Crufts turned up fairly quickly in my case: Crufts is not only the UK's but the World's biggest dog show, which has been broadcasted by the BBC (in recent years by Channel 4) since 1950.
The situation of pets
Although pets became popular already in the 16th century – think about the Cavalier King Charles Spaniel, which appear on Van Dyck's painting "The three eldest children of Charles I" from 1635 – animals were treated very poorly until the beginning of the 19th century, when the first animal protection acts and prosecutions regarding animal cruelty appeared in Britain, finally the Royal Society for the Protection of Cruelty to Animals (RSPCA) was founded in 1824. The Victorians were the first ones who really loved, cared for and protected their animals, however they were often criticised for breeding and experimenting. Queen Victoria and Prince Albert were big animal lovers: they kept dogs, cats, ponies, parrots and donkeys in the court. No wonder keeping pets became fashionable quickly.
How did it all begin?
The dog show was named after Charles Cruft, who worked for a Canadian entrepreneur and produced dog biscuits in London. In order to understand the requirements better, Cruft visited dog shows, but in 1886 he was fed up with visiting other's shows, so in the end he established his own show. The first dog shows organized by Cruft were, the First Great Terrier Shows, but soon all breeds could attend when he organized the first Cruft's Greatest Dog Show. Interestingly, Queen Victoria signed up her two Pomeranian's and her Collie in 1891, which soon became a fashionable habit among European royals. During the world wars there were no dog shows for obvious reasons and in 1954 it was cancelled because of a strike by electricians.
The 100th show was not held in London anymore, as the show had grown and required a bigger venue. Therefore, it moved to the NEC in Birmingham. To put it into perspective how big Crufts is: it is spread out over 25 hectares, 20-25.000 dogs attend and 160.000 visitors visit the 4 day event and apparently 350kg of dog hair is cleaned up after the show. 🙂 What I really find fair and appealing is that the organizers started Scruffts in 2000 which is the dog show for cross breeds. But Crufts, is not only about pedigree dogs shows, there are agility shows, flyball championships, dance performances or police dog presentation and in recent years health and animal welfare has become more and more important. Last but not least, you could ask whether Cruft loved dogs. Well, we do not know. Some say he had a St Bernard, others say he did not have dogs at all and in his second wife, Emma Cruft mentions a cat, as pets in her memories. 🙂

The English is a dog-loving nation
Being a Hungarian, I am very proud of having 9 Hungarian dog breeds. Nine may not sound to many, but considering there are countries with less, or none breeds, nine is a fair number. It is commonly known the English are a dog lover nation. Indeed, they are. I looked it up how many dog breeds originate in the UK and Ireland and the result is amazing:
England: 52
Scotland: 18
Wales: 11
Ireland: 10
If I consider Great-Britain, it means 81 dog breeds. To put it into perspective, both the Germans and French have 46 dog breeds. And let me be biased for a while: during the 127 years of Crufts, the Best In Show was won 4 times by Irish Setters (my beautiful dog was an Irish Setter) and in 2010 a Hungarian Vizsla won the Best In Show title.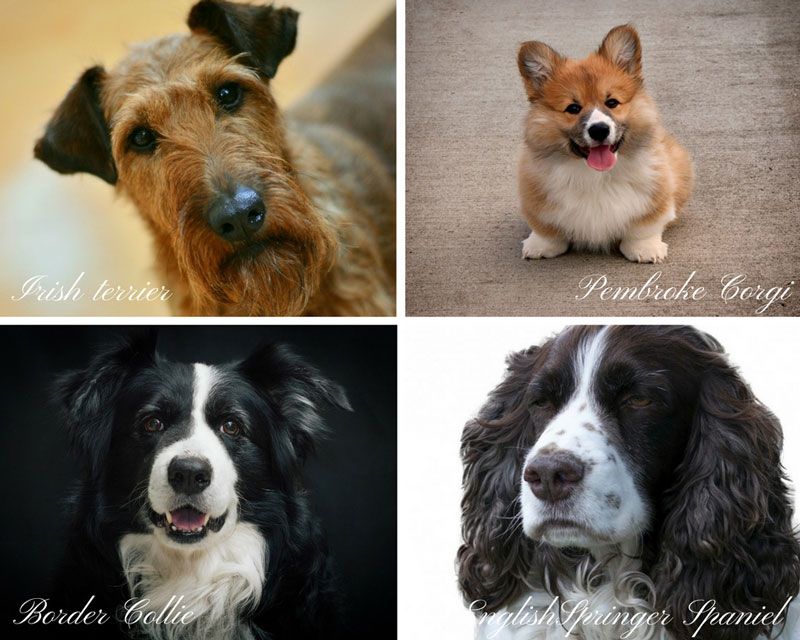 And how is Crufts in reality?
I can tell you, as this dream came true last year when we visited the show on the day of the Gundogs. Although the show is in March, it is advisable to book tickets in advance, otherwise it might be difficult to obtain. The NEC is really big. When I say big, I do mean BIG. It took 10 minutes to get to the main entrance and there are some flat escalators like at airports you have to walk on. The show was located in 5 halls and I must admit, I struggled to find my way around. Although it has been a little while since I have been to a dog show in Hungary, Budapest, but as far as I can remember, the halls in Budapest can accommodate several dog classes whilst at Crufts there was a hall where you would only find retrievers… The booklet of Gundogs contained 434 pages. It is indeed a massive show. Later on I saw it on TV there was a judge who judged Labradors for 10 hours on that day (I would die, no matter how much I love dogs…)! By the way, Labradors have the highest registration numbers. What is important is that the show was clean, well organized and visitors kept the rules, meaning not touching the dogs if the owner/handler is not there. Because we arrived early we could walk around every hall and have a good look at the beauties, but by noon the crowd was unbearable, so we left.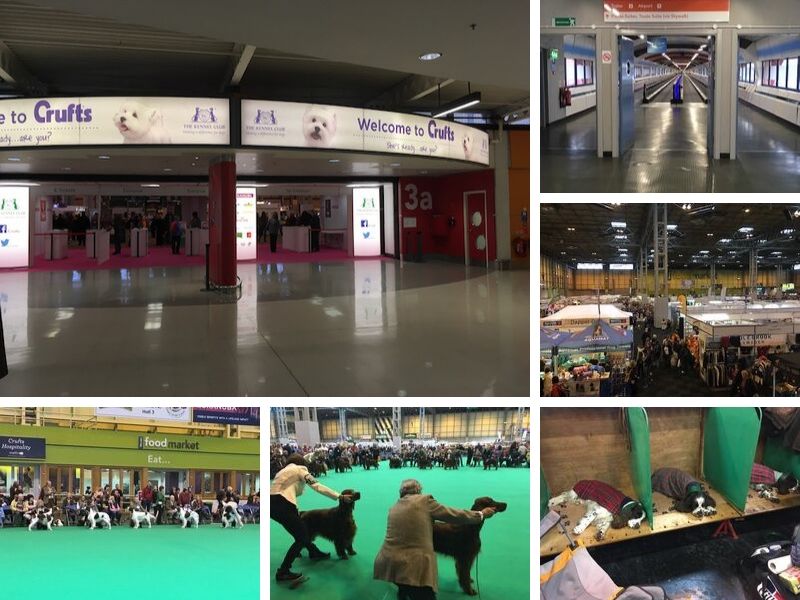 ~
I think, it is worth while going to see Crufts once in a lifetime, because it is a great experience. Especially as it is well organized, clean, both in the exhibition area and restaurants and facilities. And if you are lucky enough to get a ticket for the Best in Show or the agility show, you will have a lifetime experience as a Dog lover, I think.
Woof!