I've always loved gardens, especially English gardens. The more gardens I visit, the more I become interested, not only in the different plants and flowers I can see there, but in their history as well. I've written about the Victorian gardens earlier and I did promise to start a mini series about the gardens of the different eras. Well, there you go. Let's start with the Medieval garden.
The first gardens
The first gardens were introduced by the Romans, these were orchards and kitchen gardens. They introduced many herbs to Britain like mint, rosemary, garlic, caraway and fennel which must have created a beautiful scent along with British native herbs (bay, lavender, marjoram). The typical garden types in Medieval times were the monastery, church and castle gardens where food for the community was grown as well as unity was celebrated through labouring together.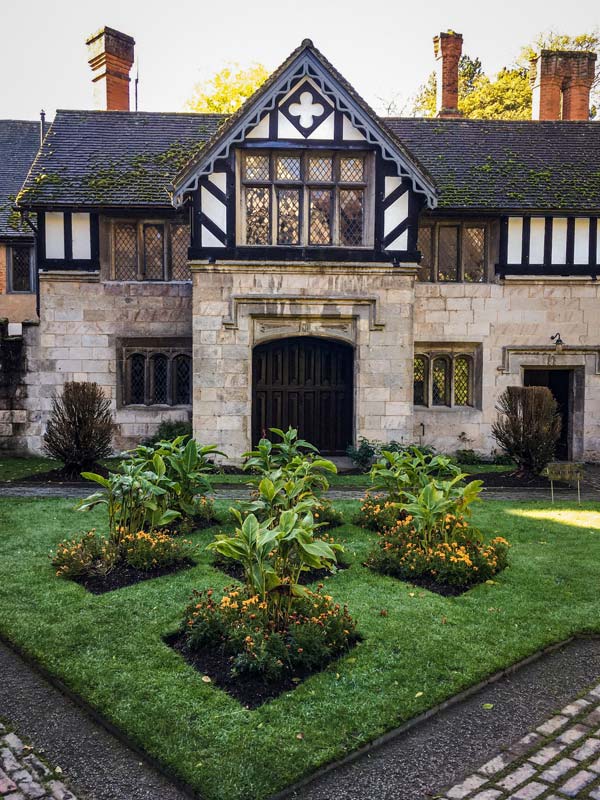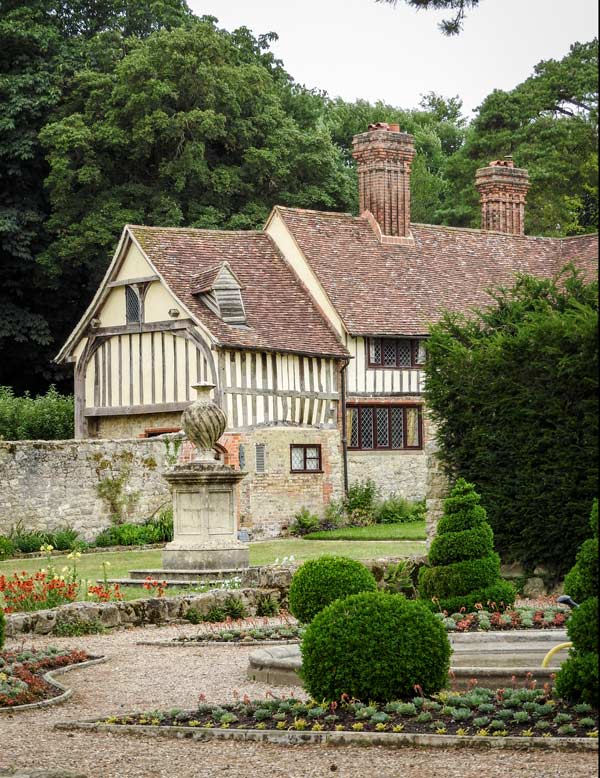 Typical plants
The Benedictine order gives the clearest idea of what medieval monastic garden in England would have looked like. The square shaped garden was divided into quarters with a central basin or fountain which was an ancient symbol of Paradise. Almost everything was grown in these gardens: from fruits and vegetables to plants for dying clothes and making ink, from Christmas and Easter decoration (bay, holly, ivy and yew) to grapes to make wine. You would also find different flowers in the monastery garden which were planted for attracting bees. The monks made honey and candles using wax. So the garden was literally self-sufficient.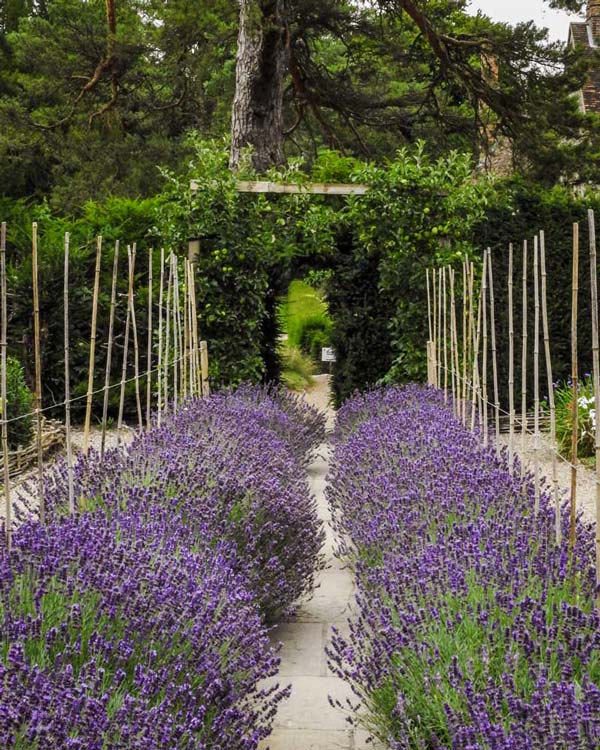 Herbs and certain flowers were planted in the physic garden. Interestingly, lemon, mint, oregano were deemed to have warming smells and therefore were used for curing depression, cold and stomach problems, where the flower of the violet was considered as a cooling effect and was used for fever. Fruit trees were often planted in the cemetery and churchyard as an orchard – again symbolising the Paradise. Most monasteries had two fish ponds, one to breed fish and another one to stock them. A moat was also ideal for keeping fish.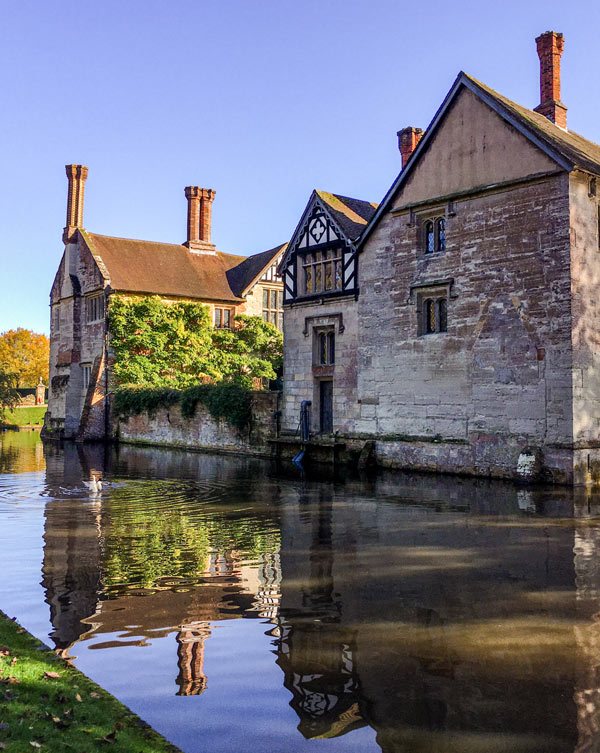 Deer parks
Deer parks must be mentioned as well, which became popular and by 1350 there were approximately 2000 deer parks in England. Only the wealthiest could afford having a deer park, so the king, bishops and abbots. Beside deer and boars, cattle and sheep and even doves were kept in the deer park, so the park was literally a living larder where its owner could enjoy hunting.
Garden features
The typical garden feature of the Medieval garden is the trellis. Trellis created sections and privacy in the garden and supported plants as well. They had another function as well, especially when they were built as a tunnel: they created shade. This was essential for protecting the skin of noble ladies.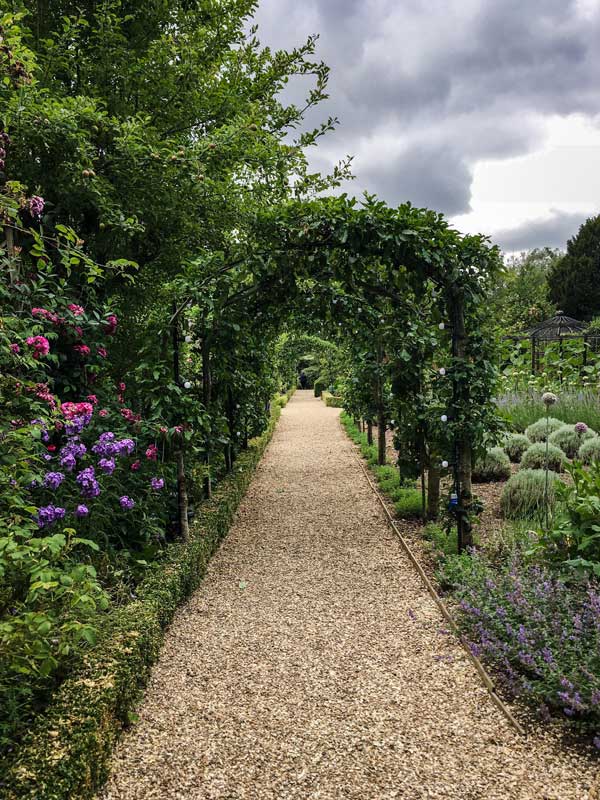 You can see Medieval garden in England in Avebury Manor, Baddesley Clinton, Cotehele, Fountains Abbey, Ightham Mote, Lavenham, Stonacre.